Jacket: F21
Shirt Dress: Target
Shoes: Urbanoutfitters
Leggings: DD'S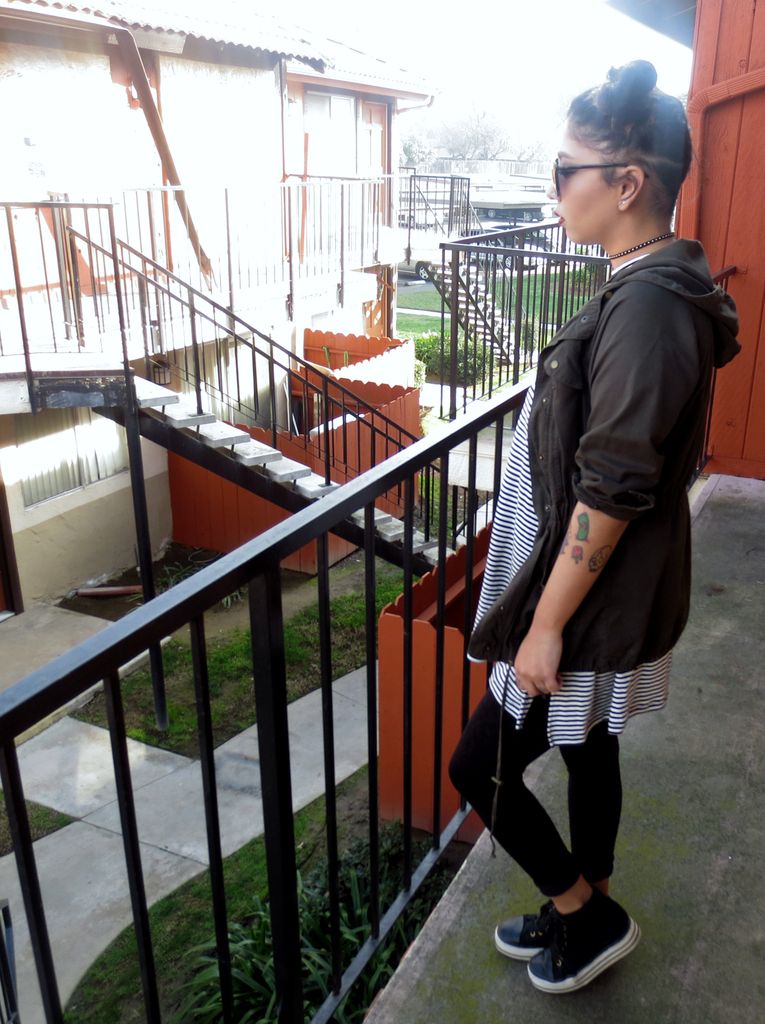 I don't know I have been so awkward when I try to take my #OOTD pictures. LOL!!
Well in better news my dad got my car running again, it still has a couple of things that it needs to get done but at least it can take me to work now.
Other than my car getting fix nothing has new happen. I am still hoping in the millions of job applications I put in that I get a call back soon for anything. God I really hope soon!!! I am so depressed for a better job. My goal has been for the last two years is to move out of our small apartment into something bigger and better.
I am praying to god that this year I can finally make it happen.