Tank: F21
STRIPE CROP TOP: F21
LEGGINGS: DD'S
SHOES: SKETCHERS
HAT: TARGET
JACKET: VINTAGE ADIDAS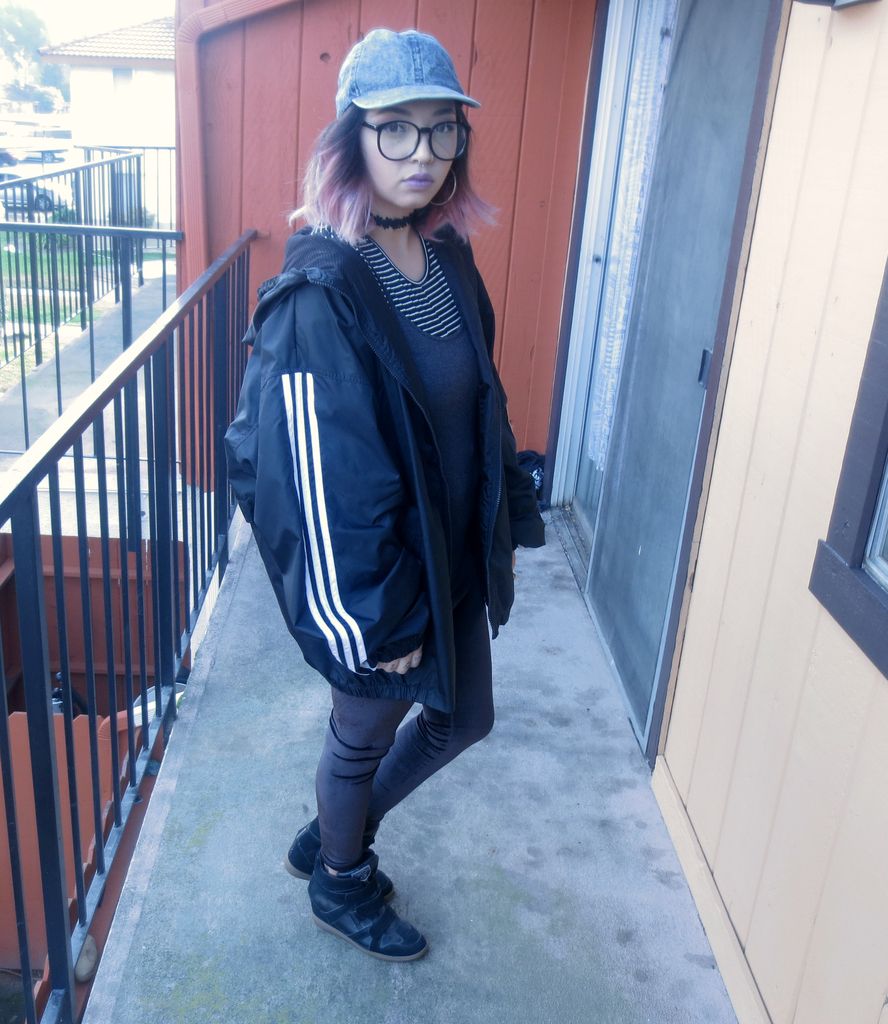 As you can tell I am so awkward in these pictures. It's been a year since I last blogged and you can see it lol.
I am so insecure and you can see it. I literally don't even know where to start. So much has been going on, I have been trying to get another job, trying to move out, trying to lose weight and so much more!!!!!
This year I need to make a change for a better me. For the past year I have dealing with depression. I have been noticing for the last couple of months that it has been getting a lot worse. The last month or so I come home from work and I go straight to the bathroom and lock myself in there and cry. I can easily spend about 2 hours in the bathroom isolating myself. I let my thoughts and worries consume me and I get lost in them.
I did do a video update on my Youtube channel at fashiondreamcloud, you can follow me and subscribe because I am going to do daily videos. I am going to put the video at the end of this post. Hope you follow =)
But as I stated before this year I am going to make that change for a better me.