TOP: DD'S
SHORTS: F21
TIGHTS: F21
HAT: DD'S
SHOES: DR. MARTENS
SUNNIES: SUNGLASS SPOT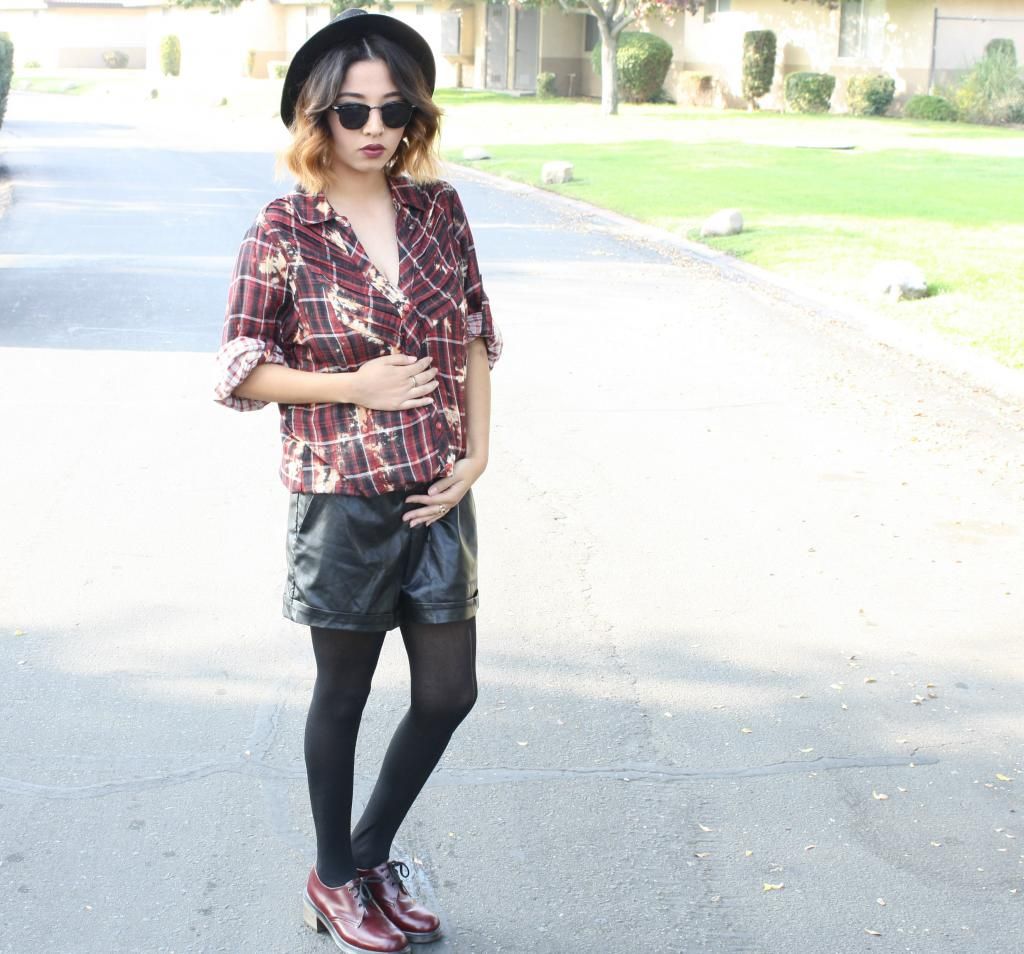 God have I missed you guys, so much has changed since the last time I blogged that I am
going to get right into it, I'm pregnant!!!!!!!!!!!!! Yup me and my fiance are expecting our
first baby!!! We are both so excited for this new journey and I'm so happy to share this with you guys.
I have been so sick these past months that its been so hard to blog. But now that my sickness has gotten better and not feeling like I need to throw up every five minutes I am getting back
on the ball and blogging again.
So I'm hoping on my next post I can soon let you guys know the gender of my
little peanut!