T-SHIRT:
ROTTINGFRESH.COM
PANTS: URBANOUTFITTERS
SHOES: THRIFTED
BEANIE:
MYVLCLOTHING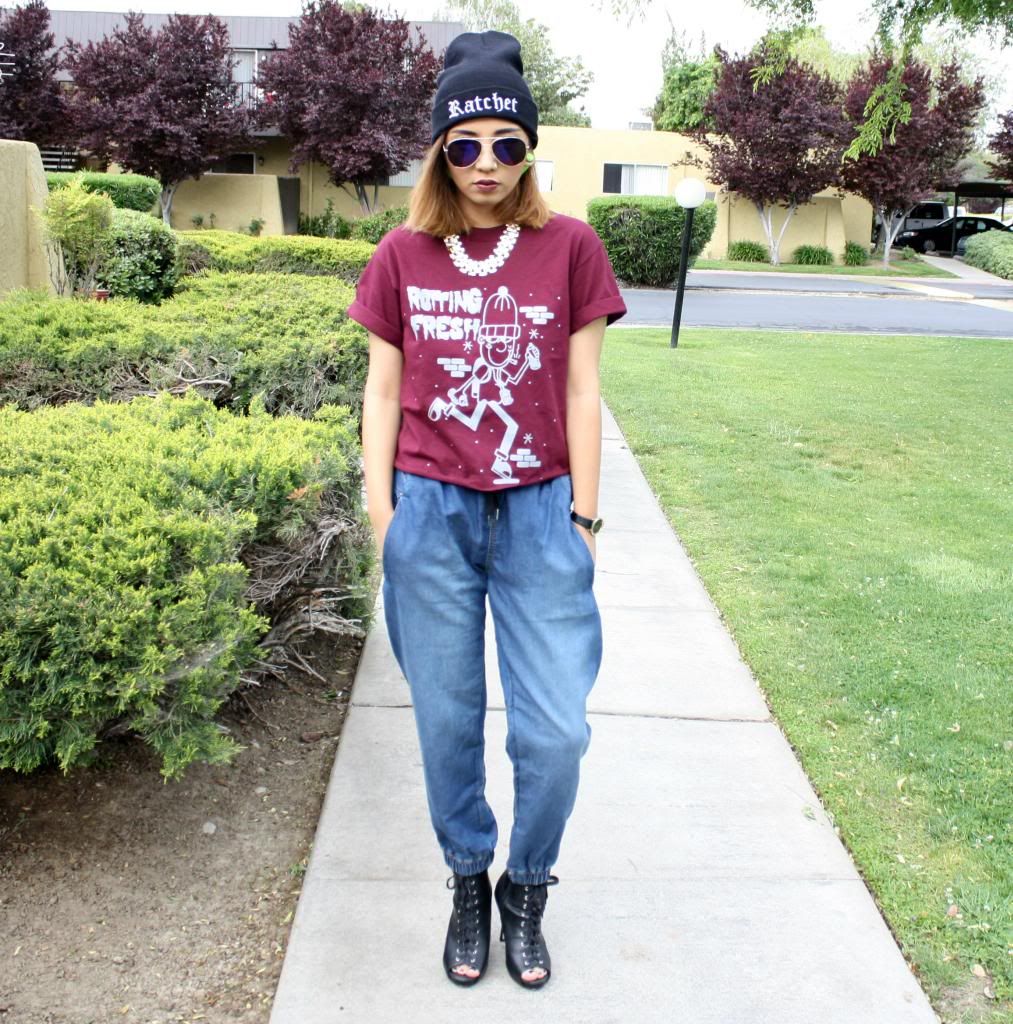 Here is RottingFresh part 2!
I recently took a trip to Urbanoutfitters and found this BDG on sale for 10$$, I know I couldn't pass that up. You know me and my bargain shopping.
I thought these pants would look good with my RottingFresh tee. I also paired it with my heels that I purchased a while back from Good Will. I love the simple street feel of this outfit.
What do you guys think of this look?!?