PLAID BUTTON UP: THRIFT
TEE:
ROTTING FRESH
JEANS: FOREVER21
SHOES: DR. MARTENS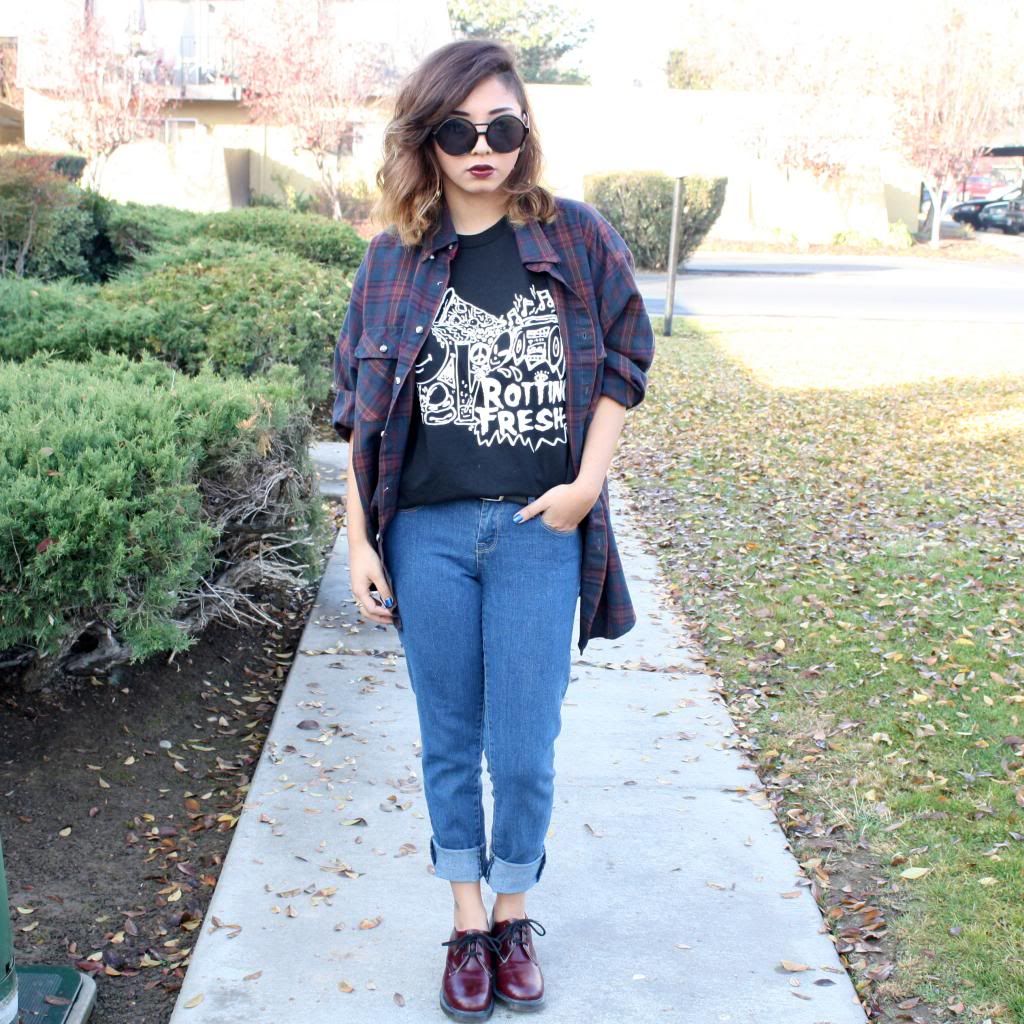 I hope you guys had a great Christmas!!! Me, I had a good one. Just spent a quite one with my family.
Didn't really get much for Christmas because now that we are grown we just buy for the little ones.
But what I did get I am so loving.
One of those great things I got where these Dr. Martens from my sister. There weren't actually a gift for Christmas she had gave them to me a while back because she was doing some cleaning and didn't want them anymore so she past on to me. It just happen that she gave them to around Christmas time.
So what do you guys think of this look and how I styled them?!?