HAT:
TILLY'S
T-SHIRT:
RECLAIM ATTIRE
LEGGINGS:
URBANOUTFITTERS
SHOES: THRIFT
SUNNIES:
SUNGLASS SPOT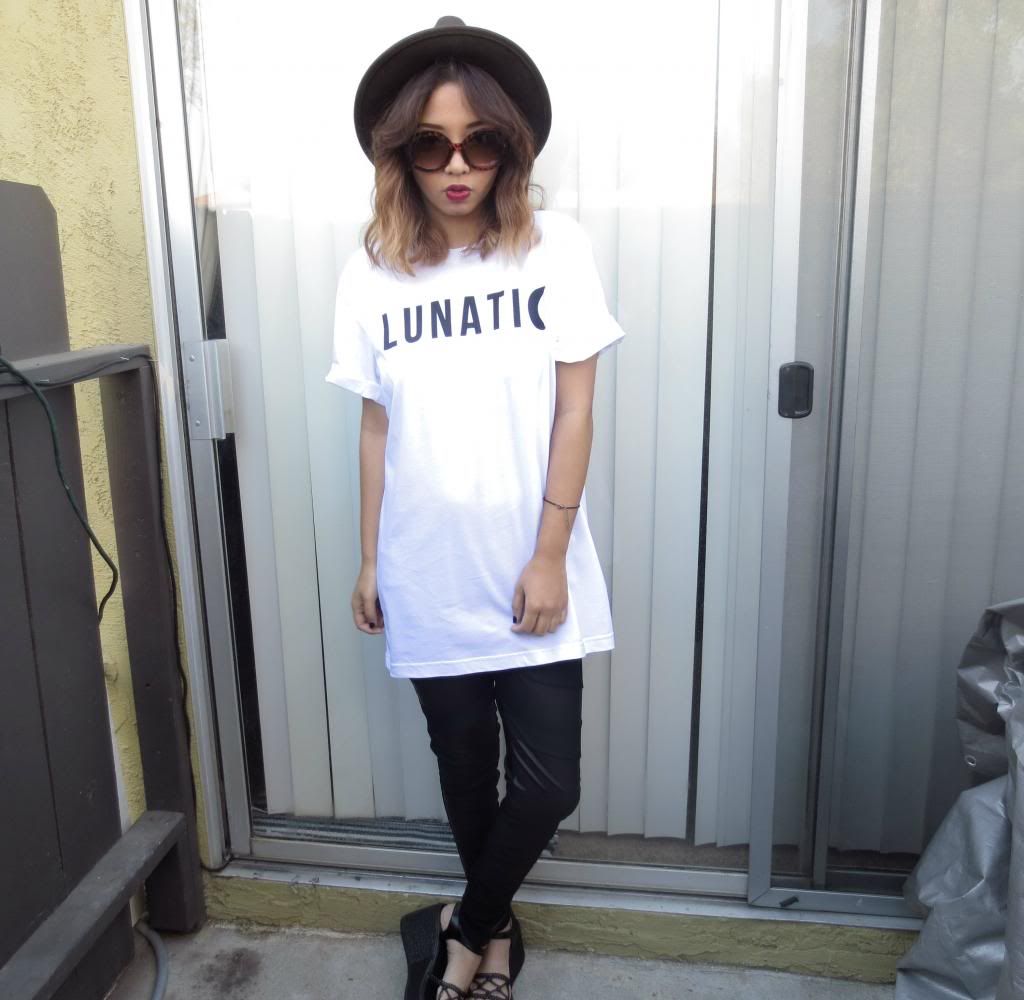 Hey my fashion lovers!! I really hope you guys had an amazing Thanksgiving and good BlackFriday. For me I spent it working like usual.
My Thanksgiving my parents went to my sister's house to eat. I just stood home and got some rest before I had to head to work again. As for my BlackFriday I also worked and just didn't feel like doing any shopping. I have been so tired from so much work that all I think about is sleeping lol. Now I tell my coworkers all I am going to do is online shopping now!!!
I kicked of that online shopping with picking up this amazing t-shirt from
ReclaimAttire
. I absolutely love it!! I believe I got a size larger or medium. Not really sure because I am wearing it right now lol. But I got it a size bigger because as you know I love big and loose things. I also picked up this fedora from Tilly's for only $20!!! I was so shocked of the price because I thought it was going to be alot more because the hat felt good in the quality.
So what do you think of this look!!!