BUTTON UP SHIRT: WALMART
LEGGINGS: DD'S
SHOES: URBANOUTFITTERS
*SUNGLASSES:
SUNGLASSSPOT
*NECKLACE:
SHOPVIXEN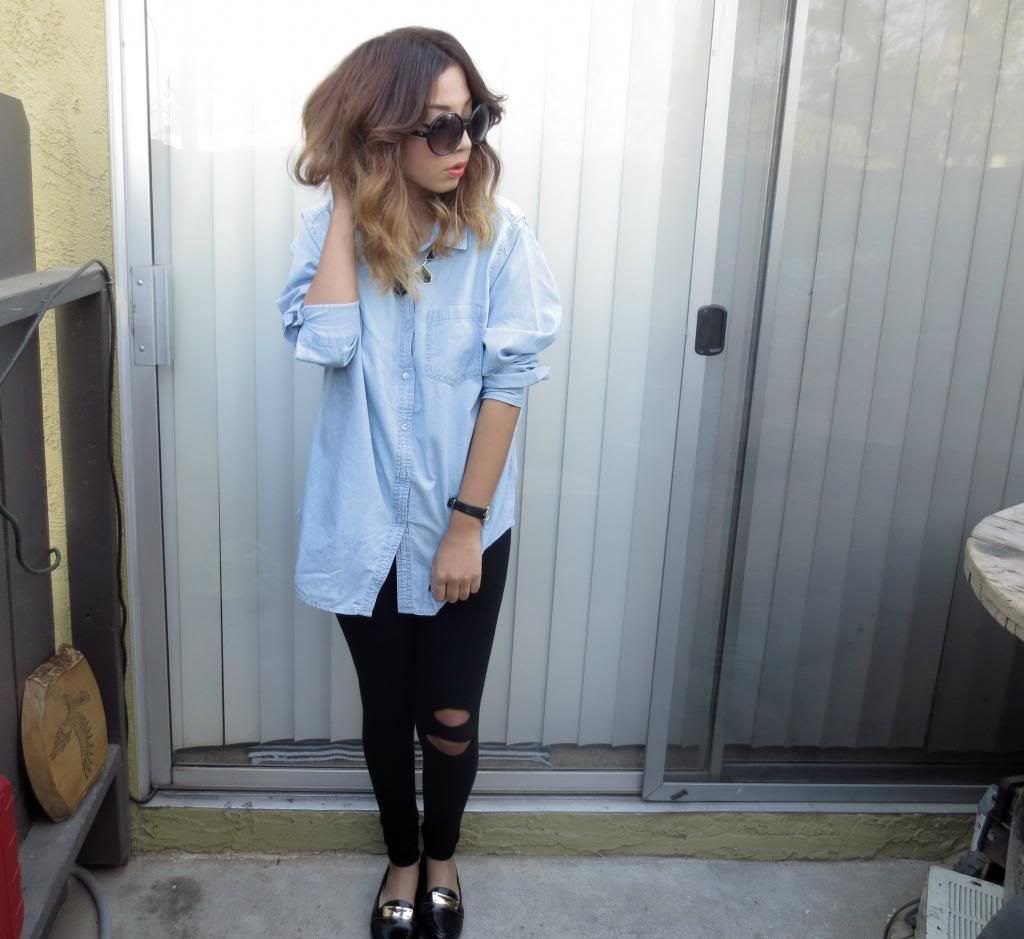 So if you don't follow me on Instagram, I had posted a picture of me showing some hair that I had cut!! Here are the end results of that cut.
For a while now I have been thinking of me cutting my hair. I know that some of my instagram followers wanted me to do a tutorial of how I style my hair but I never did it because my hair was a hot mess. It was really damaged and looked like crap in person lol. It was not cute at ALL!!!
I didn't go to a salon and cut my hair I actually did it at home. Since I really don't trust others to cut my hair even though I know they are professionals they always seem to cut more than you want. What I used to cut my hair was the CreaClip. If you have never heard of the CreaClip, its basically a device that you can use to cut your own hair at home. I bought it on there website for about 35$. I was scared to use it at first because I didn't want it to mess up which is so funny to think that because with the CreaClip there is now way you can mess up. I really recommend it if you just want to cut really damaged hair and create a simple cut. But if you want more info on this product, here is there website
CreaClip.
They also have a youtube channel were they have videos of how to use there product. All info again is on there website =)
At the end I really like my hair. I think I might cut more but for now I trying to get used to short hair.
What do you guys think of my new hair?!?!