MICKEY MOUSE DENIM JACKET: THRIFT
MICKEY MOUSE TOP: DD'S
DISCO PANTS: TARTE VINTAGE
PLATFORM SNEAKERS: TARGET
SUNGLASSES: DOLLAR STORE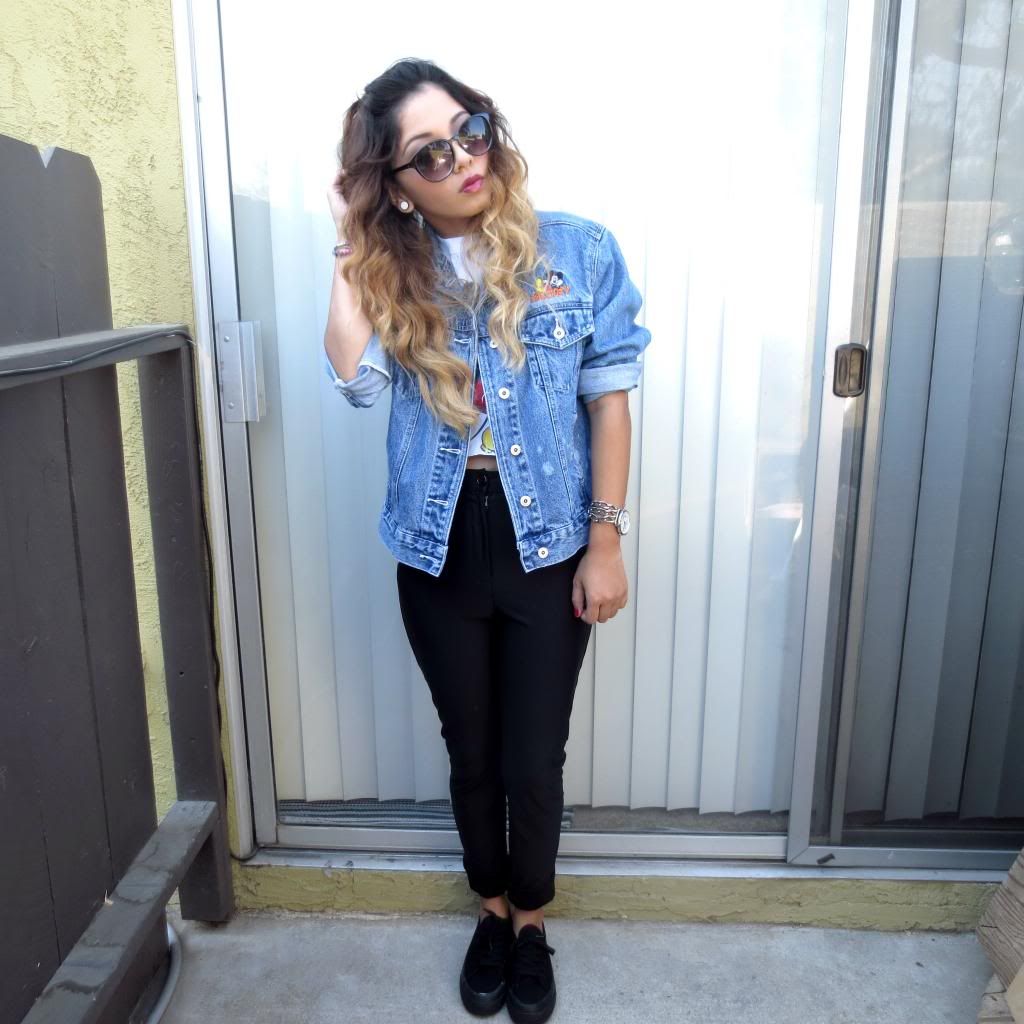 Hello my fellow blogger, hope you have all been doing well. For me, I have been doing ok. Just been trying to adjust myself to having another job. Haven't started it yet but for sure next week I will. Really hoping it goes well.
Besides getting another job nothing new has changed for me. Me and the bf have been watching a lot of movies in the theater. The latest we went to go see was, Insidious 2. It was really good, think you guys should have a look if you can.
Now to the outfit....for this once again I brought back my disco pants and my mickey mouse jean jacket. I also took an old mickey mouse t-shirt I had and cropped it. Really love this look, hope you guys love it too!!!