BLOUSE: OLD NAVY
STRIPE LEGGINGS: LOCAL STORE
BOOTS:
TARTE VINTAGE
SUNGLASSES: ZEROUV
Finally I got a pair of these stripe leggings. I have been wanting a pair of these since I first seen bloggers styling them but the cheap shopper I am I didn't want to spend to much on a pair. I found these at my local shop for only 6$, great find. I do have to say though they fit me a bit to small. I thought I got the medium but I look at the tag and it said small =( Can't complain it was my fault for not paying attention.
As you can also see I can't take these boots off, I love them. They go with everything in my closet which I like. I hope you guys don't mind that you been seeing them so much.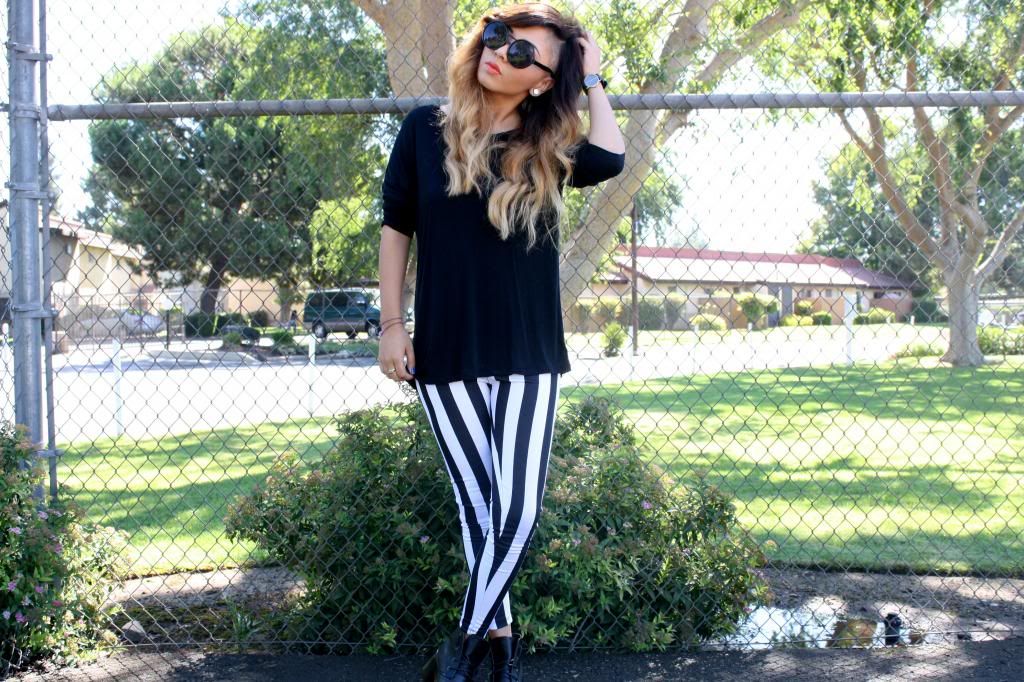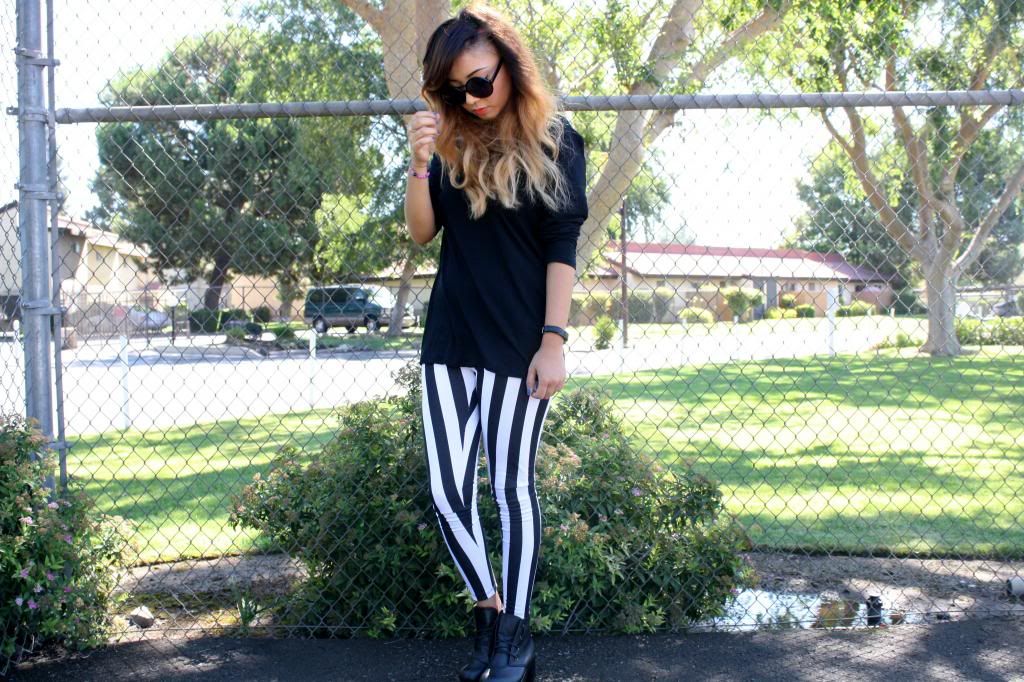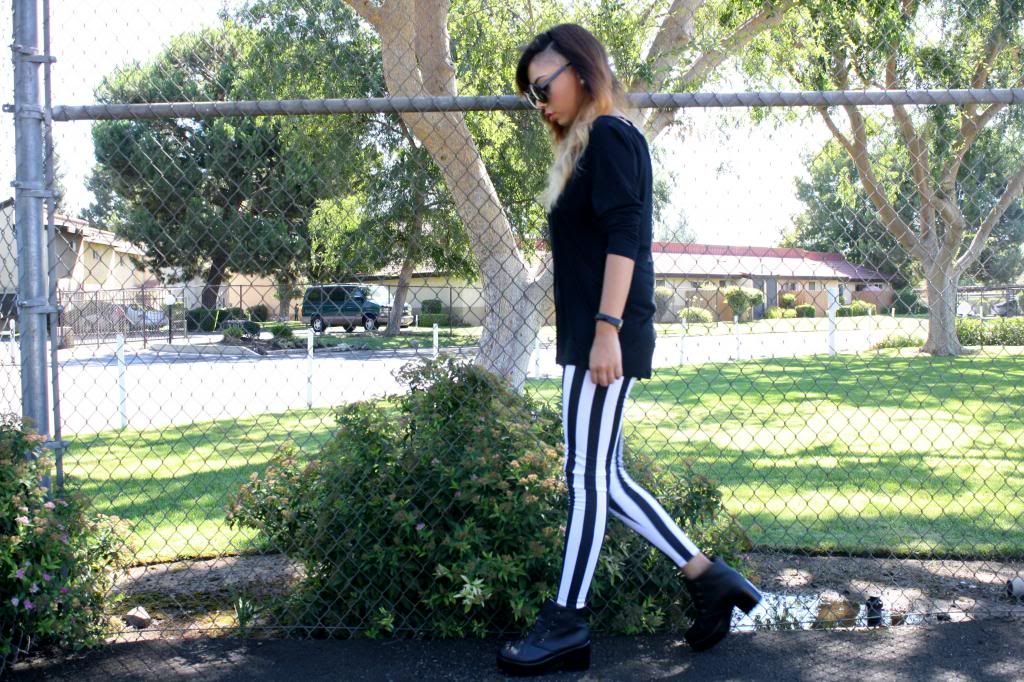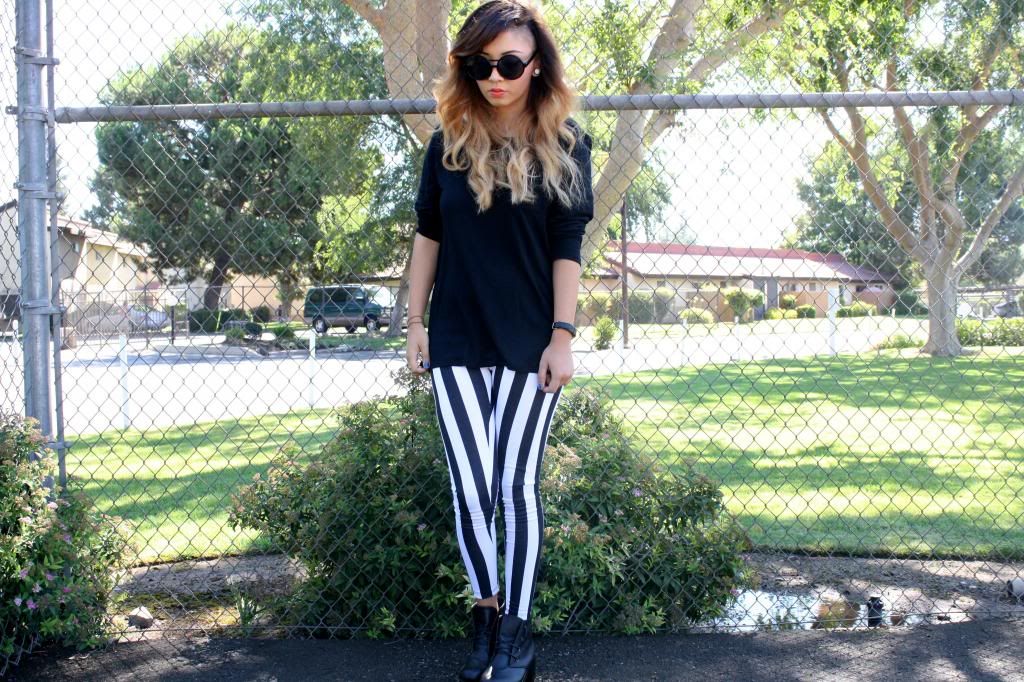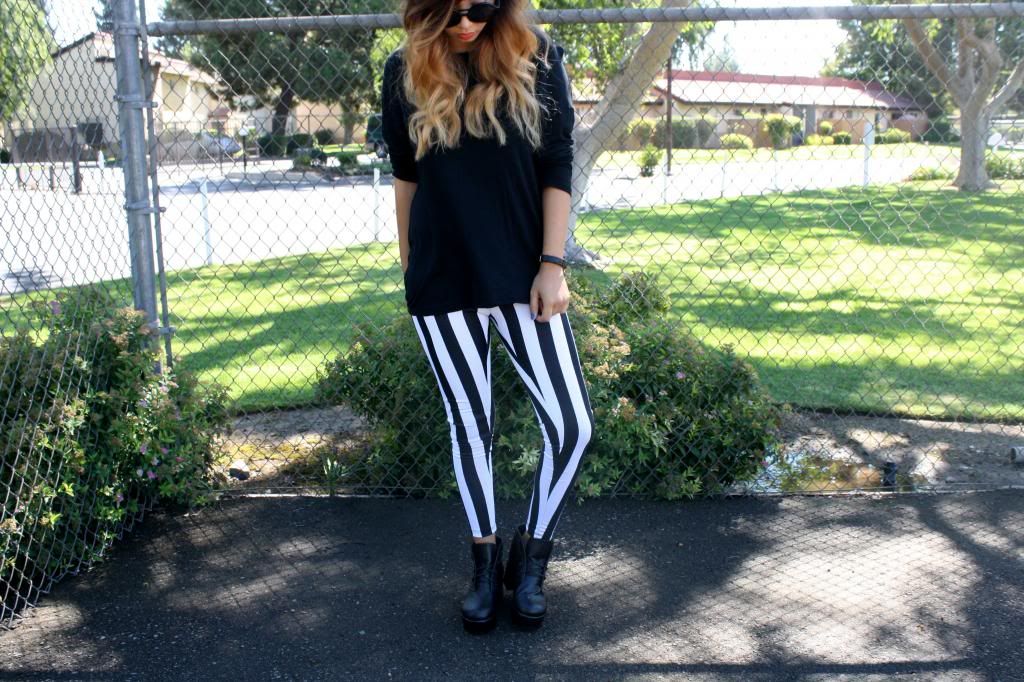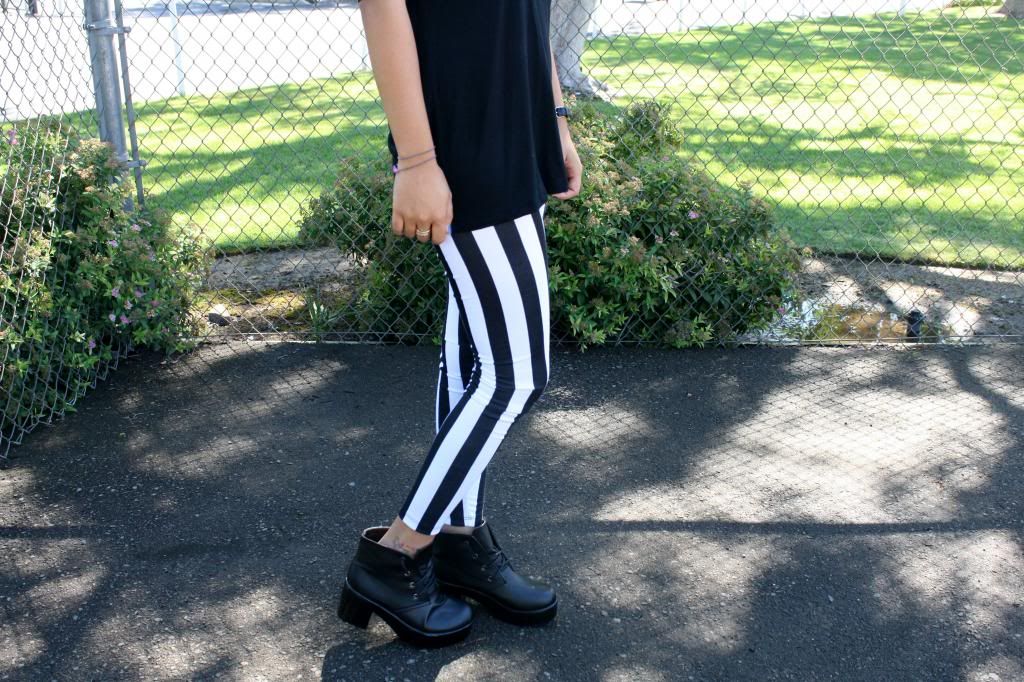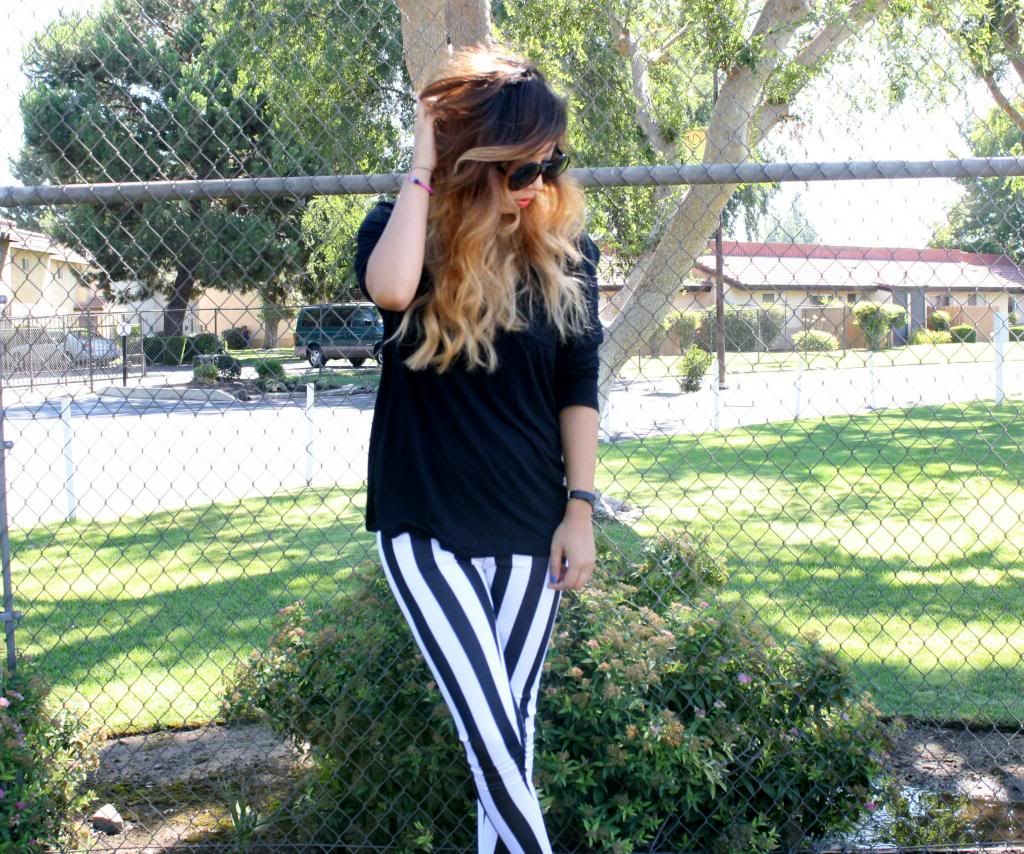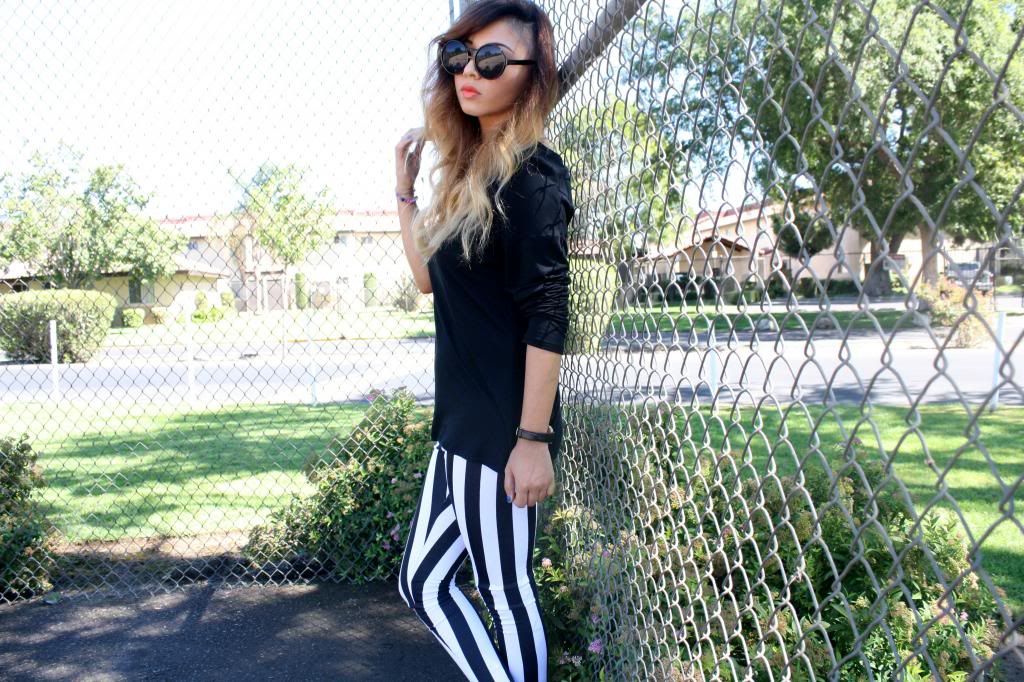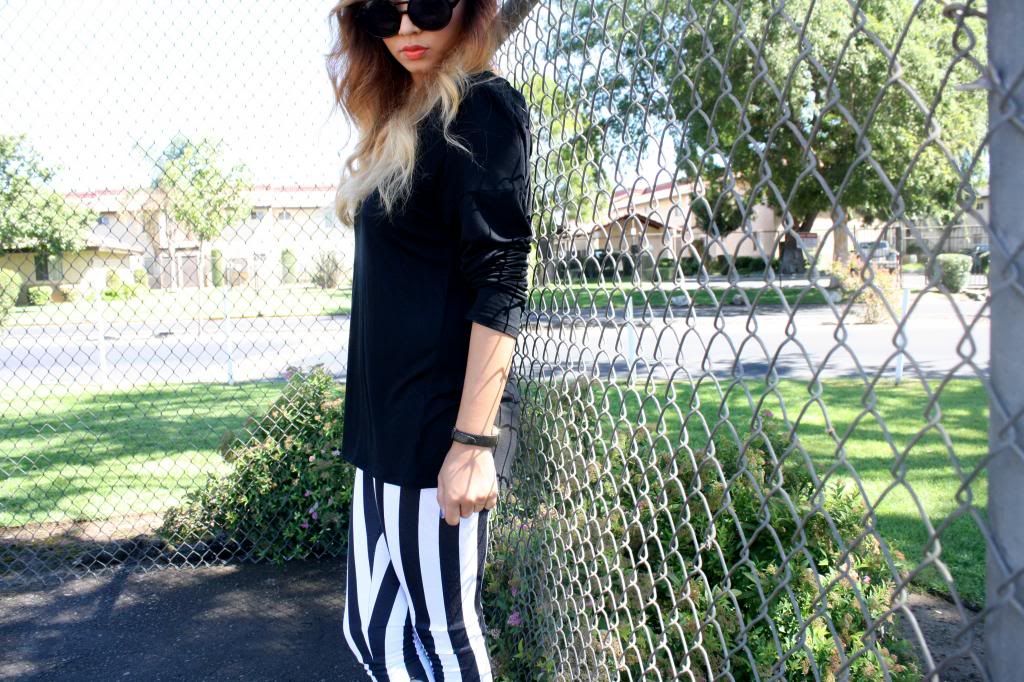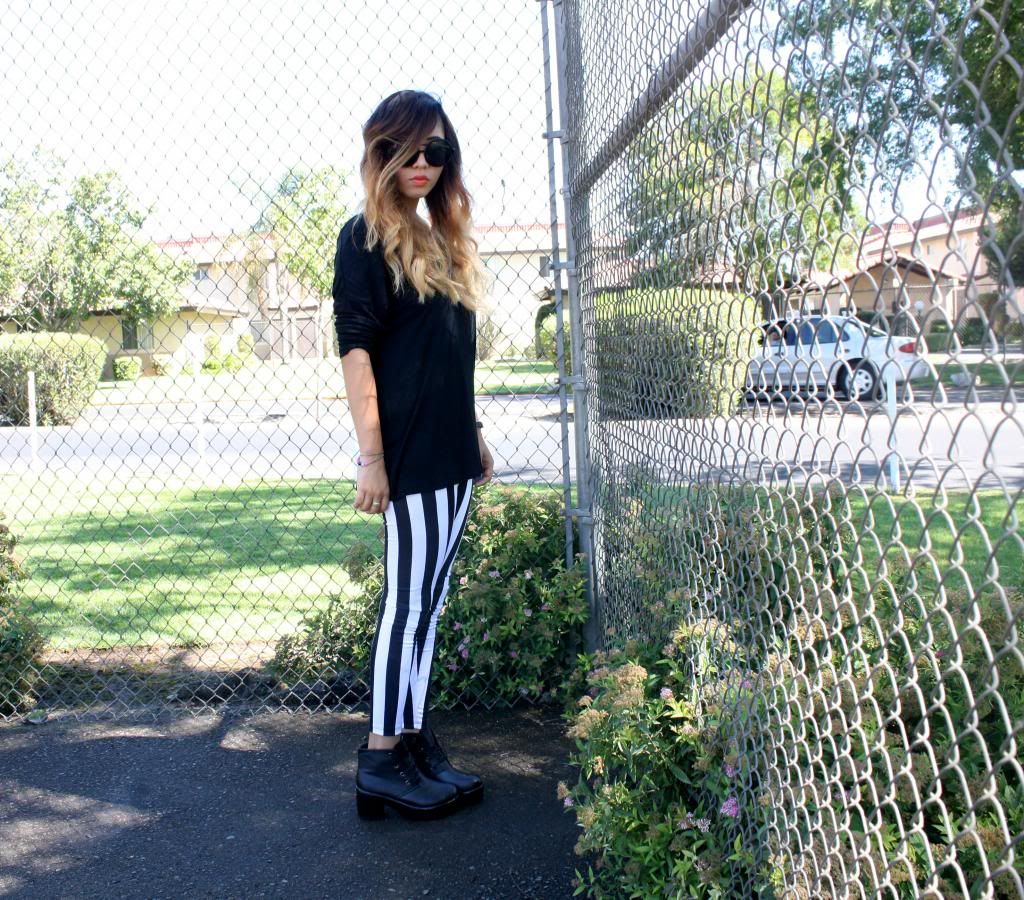 Really hope you guys enjoyed this post and follow me =)
See you guys on my next one!!!