LEGGINGS: FOREVER21
HAT: DD'S
BLOUSE: OLD NAVY
PLATFORM SANDALS: THRIFT
SUNGLASSES: DOLLAR STORE
I was so sad that my little niece finally started school. She entered the first grade and can't believe how big she is getting. As you guys know she sometimes takes my pictures for me. Its so crazy how much she would love to do it for me and help me out. Besides my bf, she was the other only person that I can share my passions with.
For this shoot I got the bf to help me with. I just took them at my apartments. Did feel like driving around and looking for a location.
This outfit I just love. I wore again my thrifted platform sandals, Forever21 leggings, and my DD's hat. Love how it all came together, so simple but chic and edgy.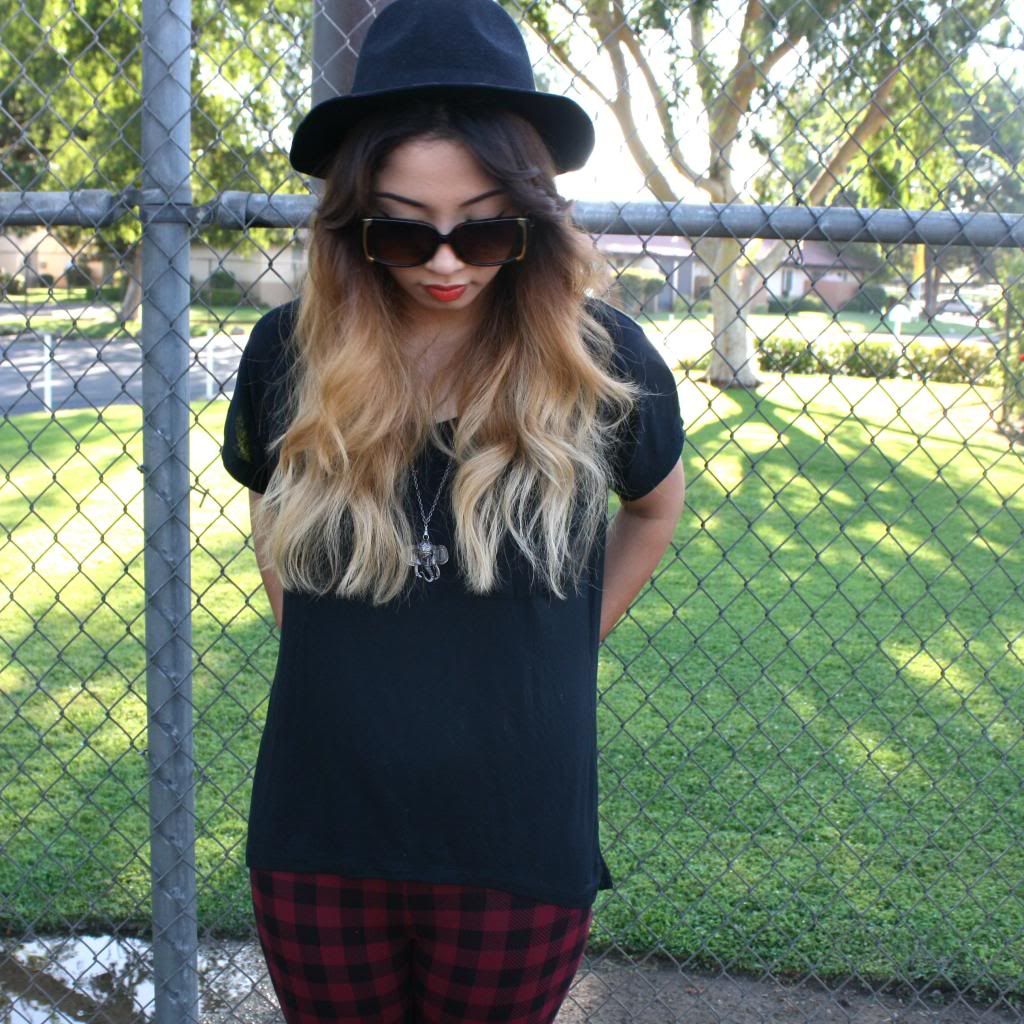 Really hope you guys enjoyed this look and see you on my next post =)