A couple of weeks ago I was contacted by up coming fashion designer Whitney Manney. She send me this amazing care package to style on my blog. I was so surprise of how good better her pieces were in person. I have never seen anything made before like this in the fashion scene. Her pieces are hand dyed and printed. Truly one of a kind pieces.
Here I am going to be styling her leggings and shorts. I also wore her necklace but I hate my hair covered it =(
She also through in a 20% of your first purchase just use the code: FASHIONDREAM
Go take a look at her amazing shop, wont be disappointed!!!!!
WhitneyManney.com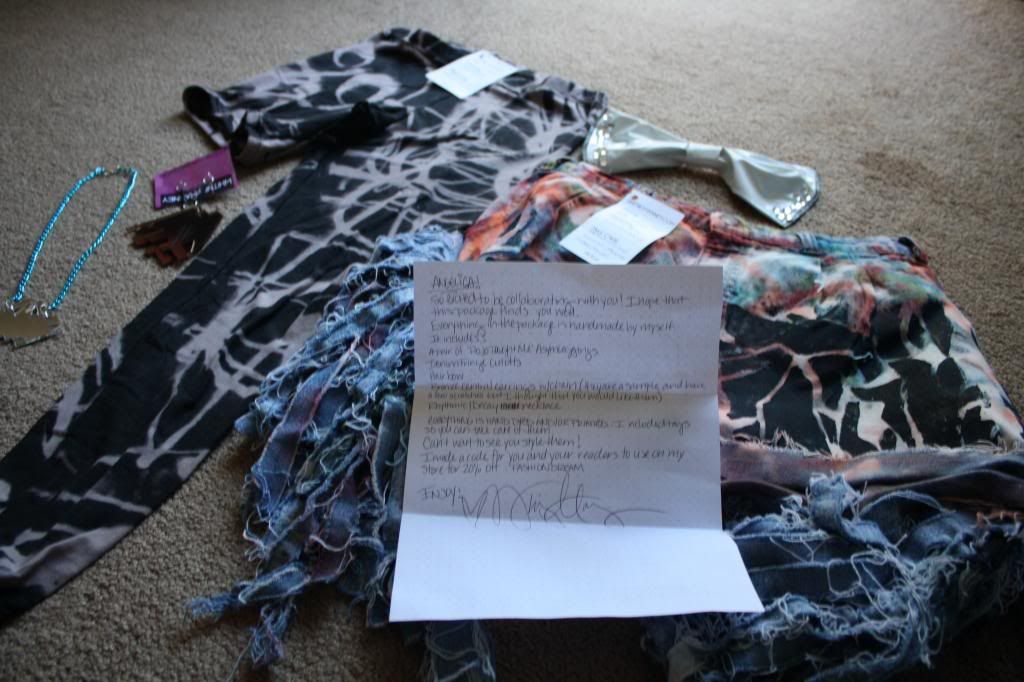 One Leg Leggings from
WhitneyManny
Urbanoutfitters Hat
My Little Pony T-shirt: MINTE (SOLD OUT)
Urbanoutfitters Leopard Print Denim Vest
Sketchers Wedge Sneakers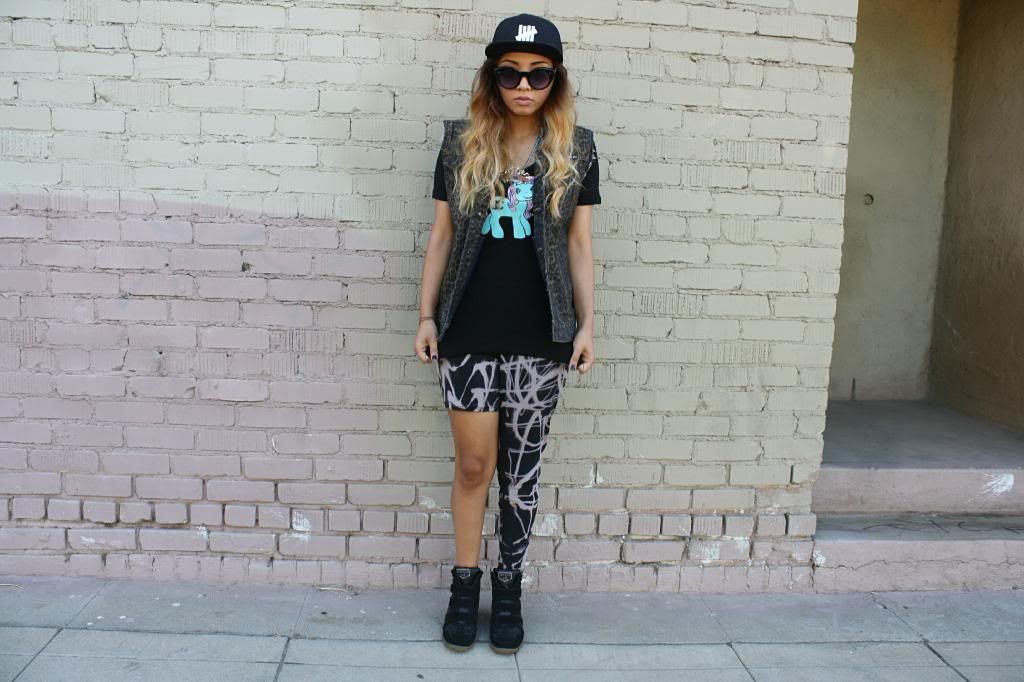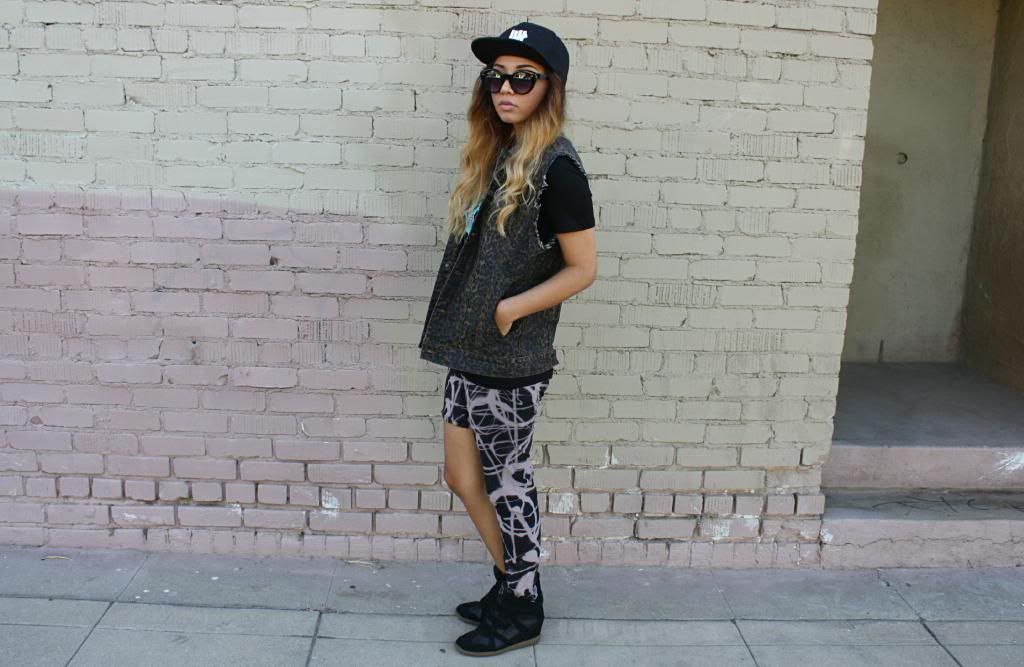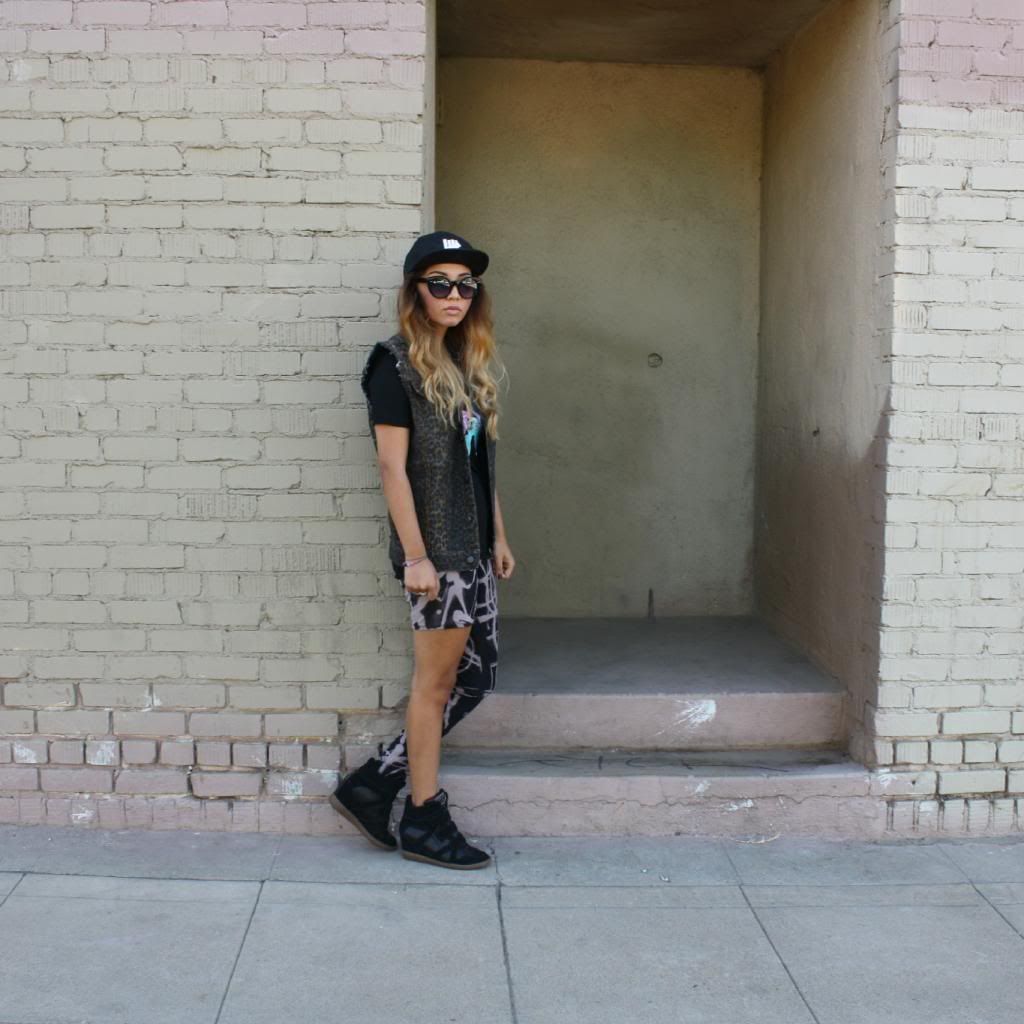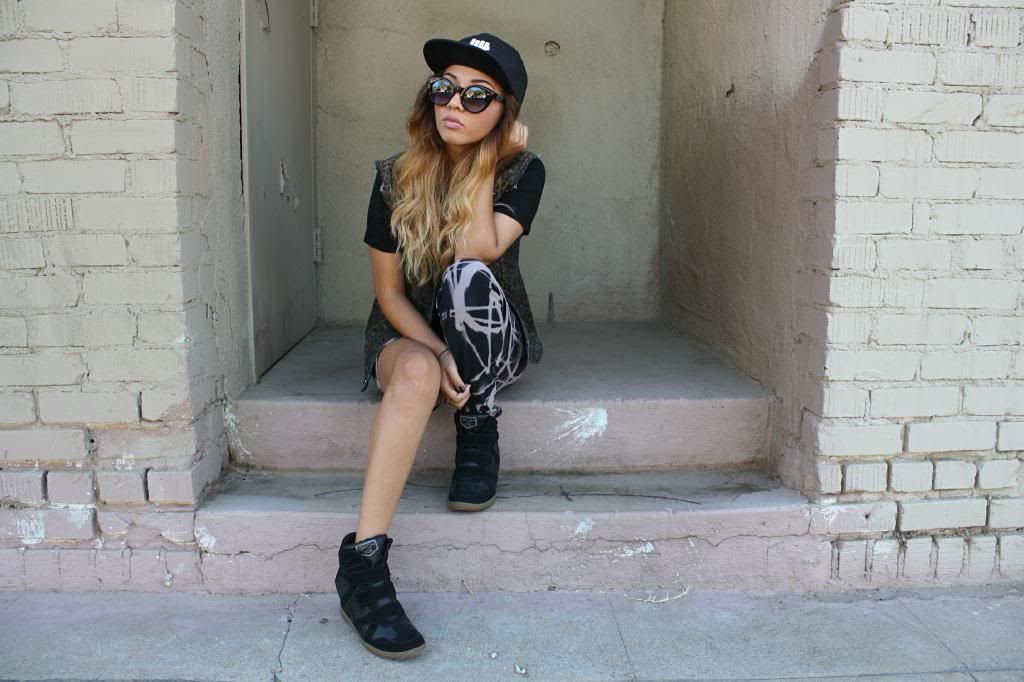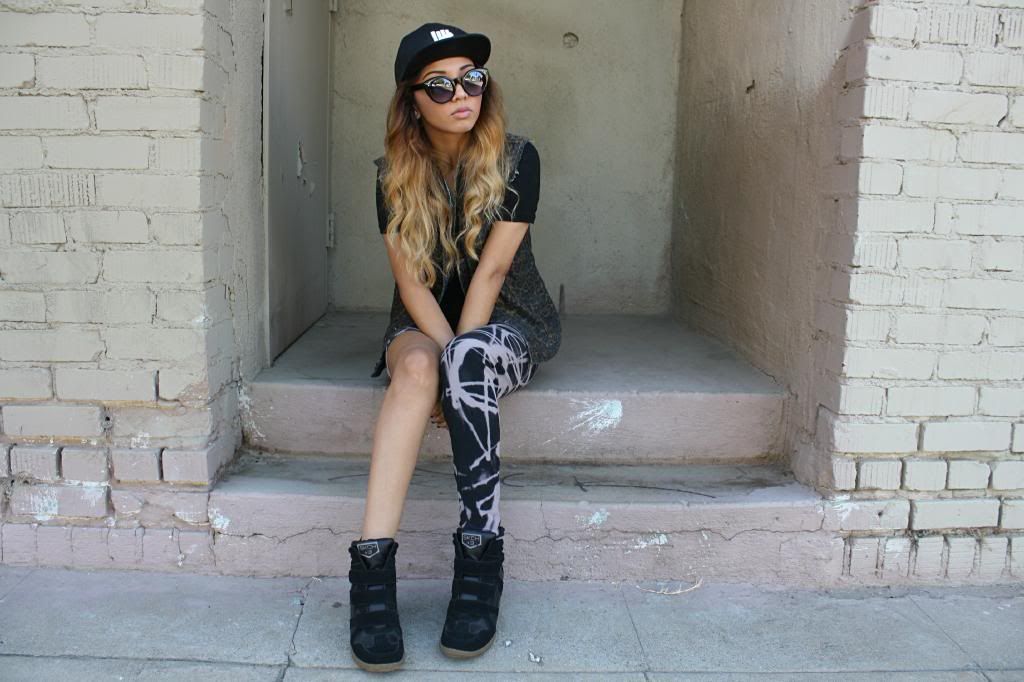 Diy Muscle Tee: TrashCulture
Shorts:
WhitneyManney
Snapback hat:
ReclaimAttire
Suglasses:
ZeroUV
Sketchers Wedge Sneakers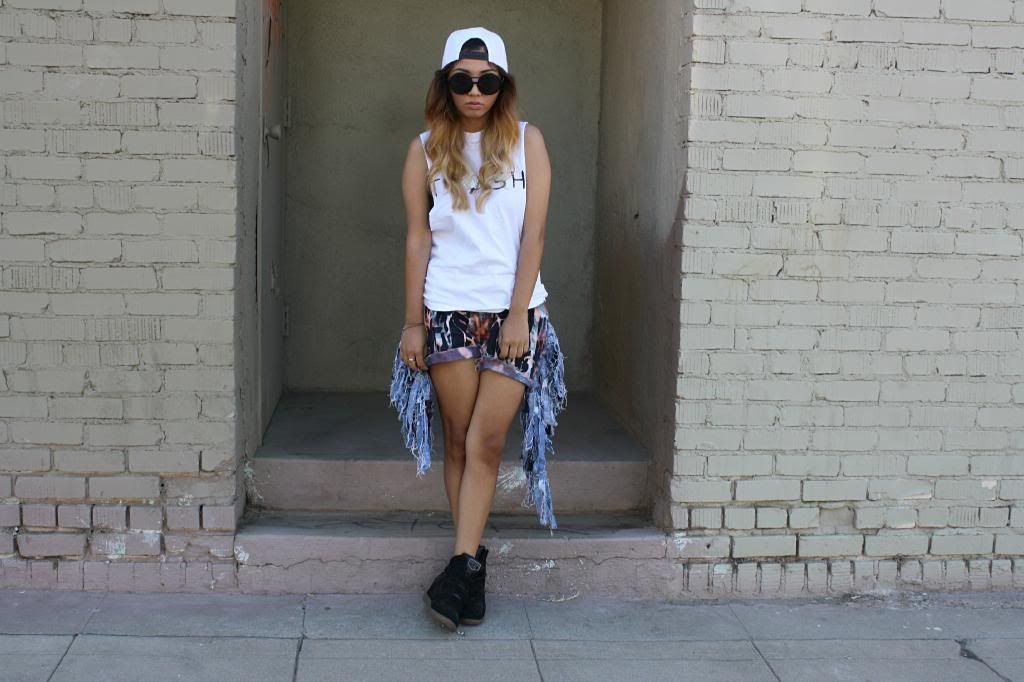 I really hope you guys like this post and the outfits I set up.
I also want to thank so much Whitney for sending me these amazing pieces
and for the collaboration. Hope this wont be the last time we work together.
Please follow me and Whitney on our blogs and instagram.
All links are my side bar and hers will be on her website (
WhitneyManney
)
xoxoxox