Here I bring you the amazing fashion/style blogger Sarah Laidler aka Blood Red Moon. Her edgy style is killer and fresh. I was happy that she agreed for me to be able to ask her some questions so we can get to know more about her and her style.
So lets get to the questions......
Q: A little bit about yourself?
A: I am a fashion blogger and creator of Blood Red Moon customized clothing collection from the UK. I have worked as a designer, buyer and stylist for 3 years and I couldn't ever imagine myself doing anything else! When I get any free time I love going to gigs and music festivals and my friends are very important to me so I make sure I see them as much as physically possible! I am a bit of a crazy cat lady and I can also bit of a nerd with ever expanding bookshelf!
Q: What inspired the name behind your blog?
A: Music plays a very big roll in my life and many songs have special meanings to me. So typically my blog name is inspired by a song! I named it after a lyric in the Kings Of Leon song "Holy Roller Novocaine" from their Youth and Young Manhood album.
Q: Describe your style?
A: Ooooh good question! I am not sure I have a style as it can change quite dramatically by whatever inspires me at the current moment! I am not massively girly and you would never catch me in something pink and frilly! I find I am currently embracing the grunge and Gothic trend and I like to incorporate that with a boho twist.
Q: Most worn item in your closet?
A: Oh without a doubt my cherry red Dr. Martens! I pretty much wear these everyday and all my poor other shoes are sat in the bottom of my closet collecting dust!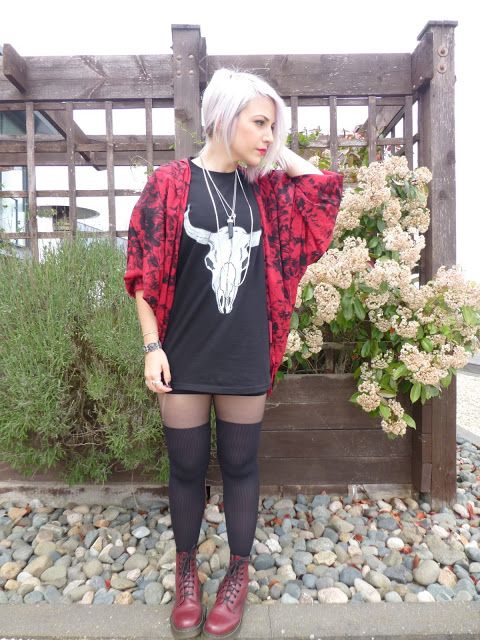 Q: Favorite place to buy accessories?
A: I am a huge supporter of small independent companies so the majority of my jewellery comes form Tradition Heart, Fill The Soul and Empty Casket. I love to buy old vintage neck scarfs so I know that I am wearing a one off item that no body else has and my bags are a mixture of vintage and new depending on whatever catches my eye. I am super fussy about my bags as I carry so much around it has to be big but still look interesting!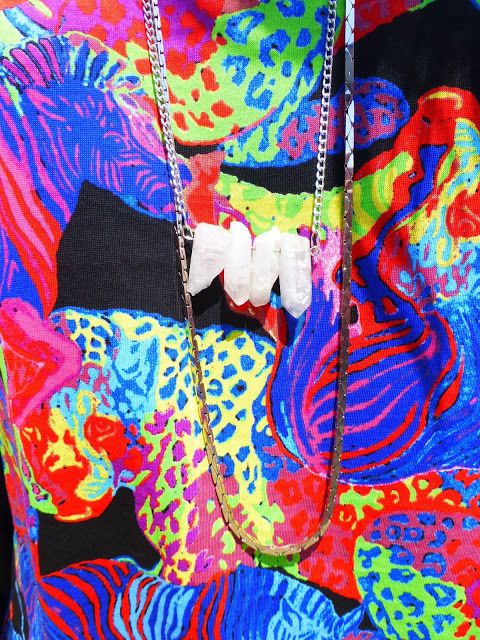 Here are the links to the jewelry shops =)
Fill The Soul Etsy Shop
Traditional Heart Etsy Shop
Empty Casket BigCartel Shop
Q: Are you a saver or spender?
A: I am a massive spender! If I have any spare money left at the end of the month it will be spent, and usually on clothes! Such a shopping addict!!
Q: Most favorite purchase?
A: Oh another good question! It depends again on what I am channeling at the current moment. Right now it has to be my studded leather jacket, I take it EVERYWHERE with me!! It goes with everything I own and it adds a bit of interest to a causal dressed down outfit.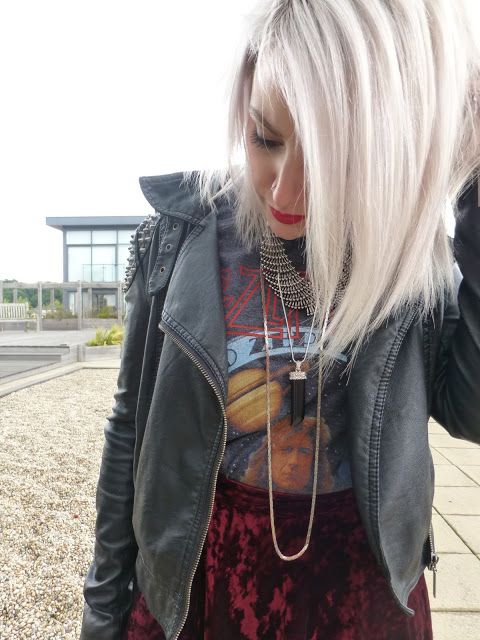 Q: What is the first thing you notice or draws you to someones outfit?
A: I think with me working as a stylist I firstly always seem to look to see if the outfit the person is wearing suits them and flatters their shape. I also find that if I am wanting a new pair of shoes I will be drawn to their footwear. Right now I have a bit of an obsession with casual over sized tees so I am constantly checking out other people's tops!
Q: What's the one thing you feel that ties up an outfit together?
A: For me it's jewellery. You can always rely on a big statement necklace or lots of interesting layering of jewels to dress up a laid back outfit. It's also a fantastic way to highlight and tie together different colors and textures or to simply draw other people's eye to the part of your outfit you want to accentuate.
Q: What is your dream job?
A: My dream job would be acting as a stylist to the stars so everyone would see my work! How amazing would it be to see your all time favorite icon getting snapped by the press on the red carpet in something you have created.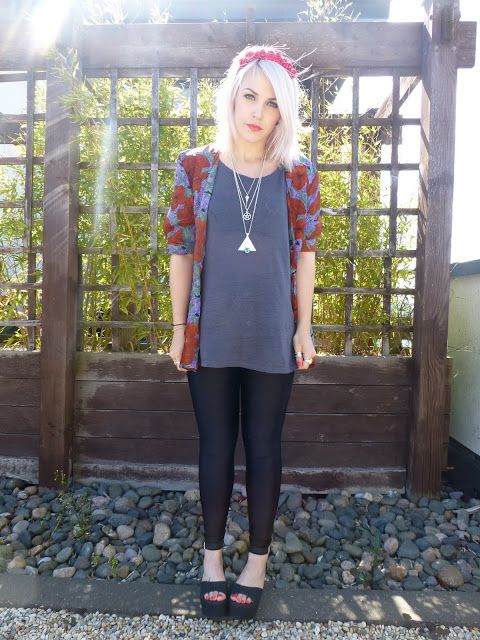 MY LINKS;
Blog:
Blood Red Moom
My Shop:
Red Moon
Go check her out my fellow bloggers and follow, will love her looks and style =)
Thanks again Sarah for this chance to get to know you a bit more =)