BLACK BLOUSE: LOCAL SHOP
DENIM BOYFRIEND JEANS: FOREVER21
BLACK BOOTS: TARTEVINTAGE
PLAID TOP: TARGET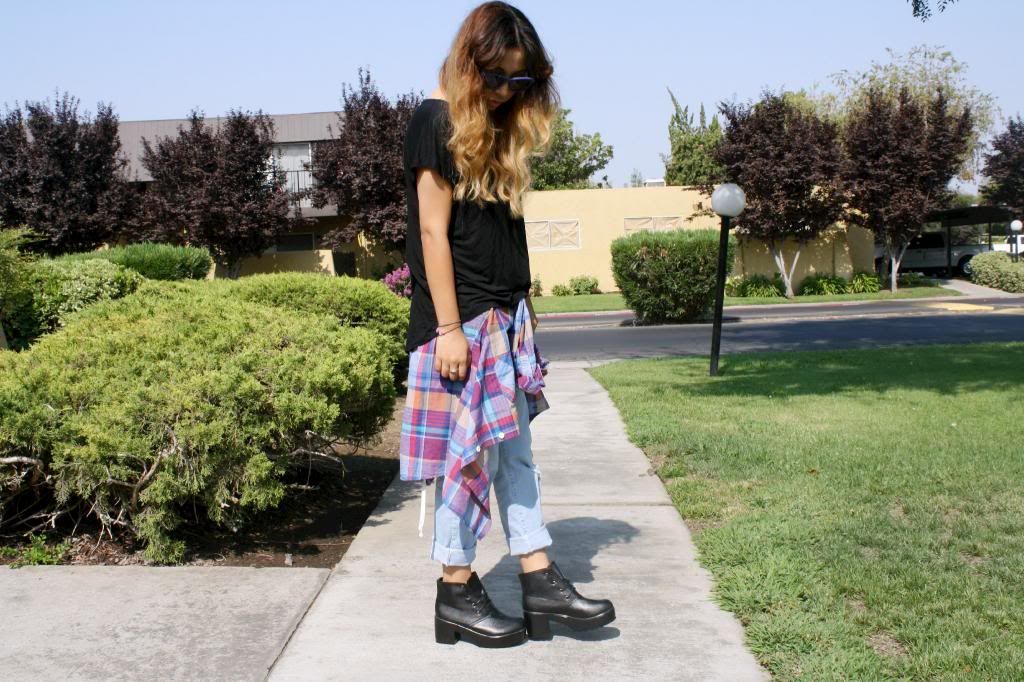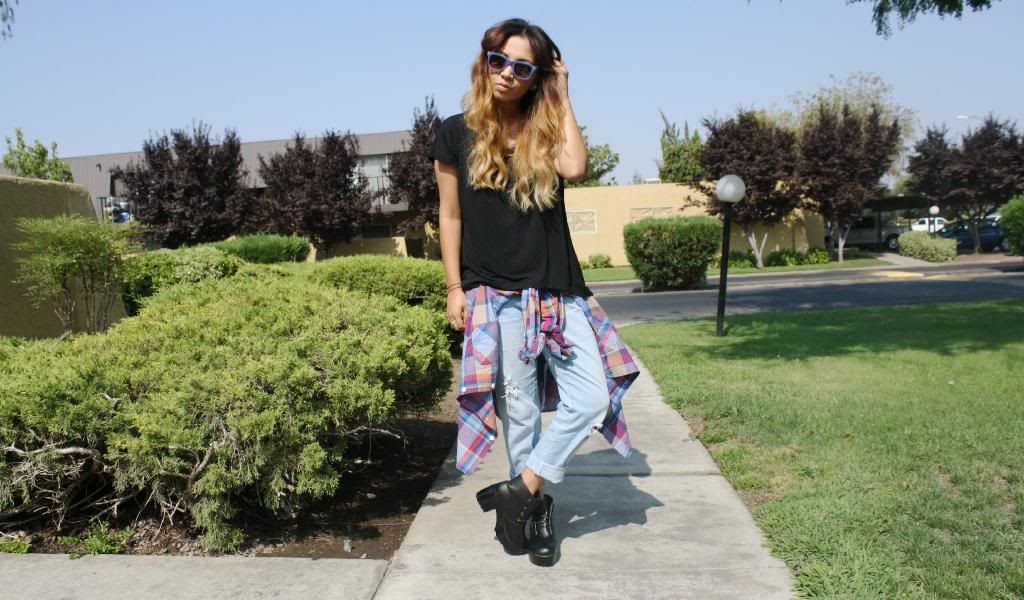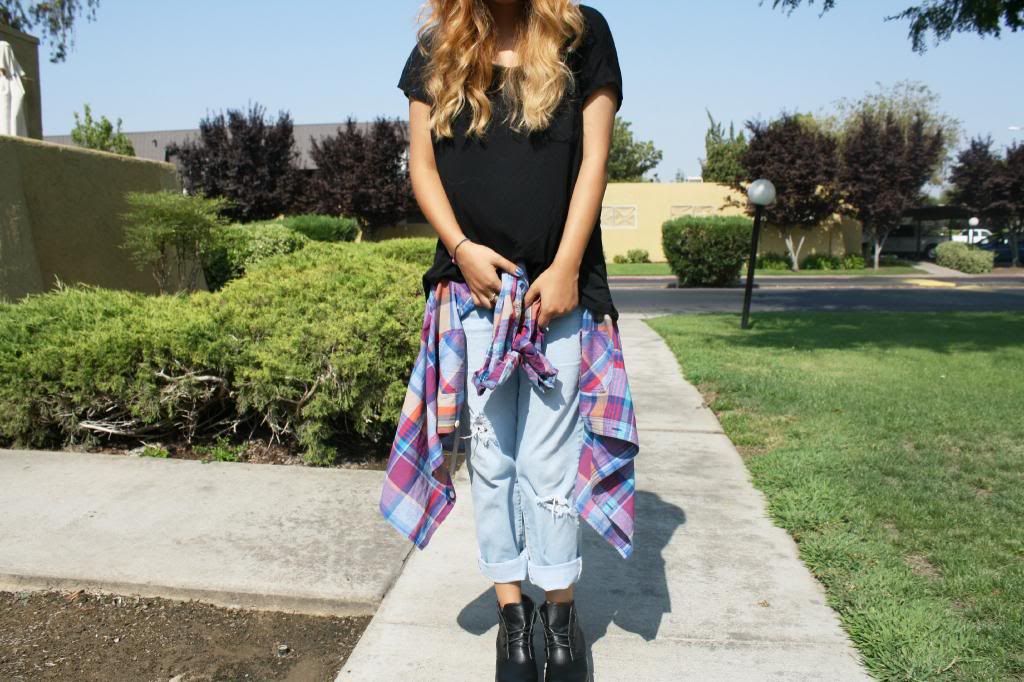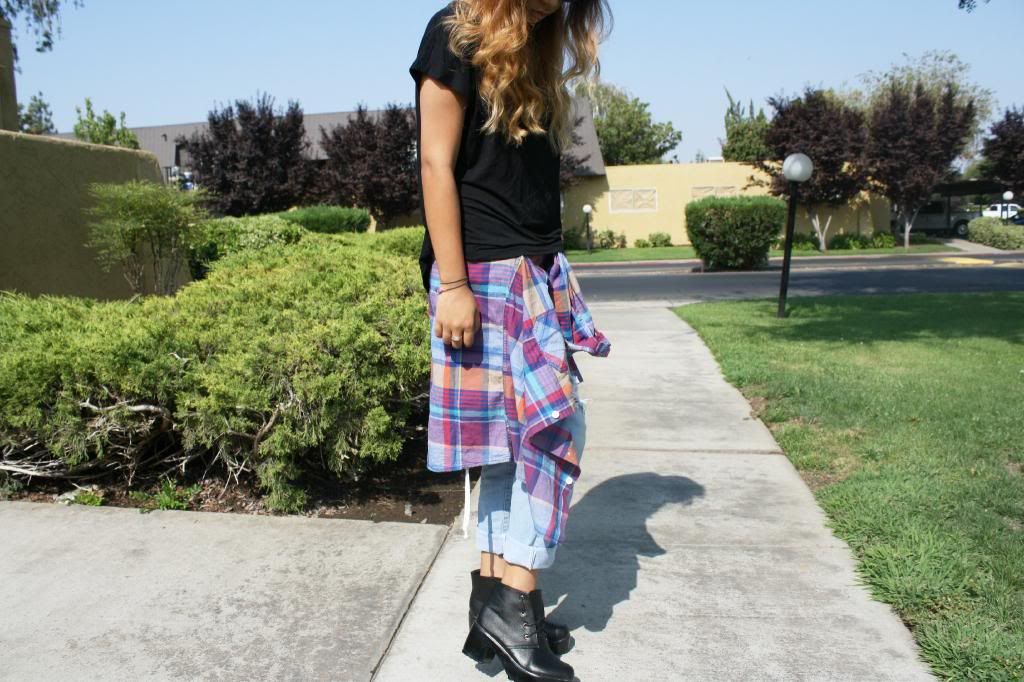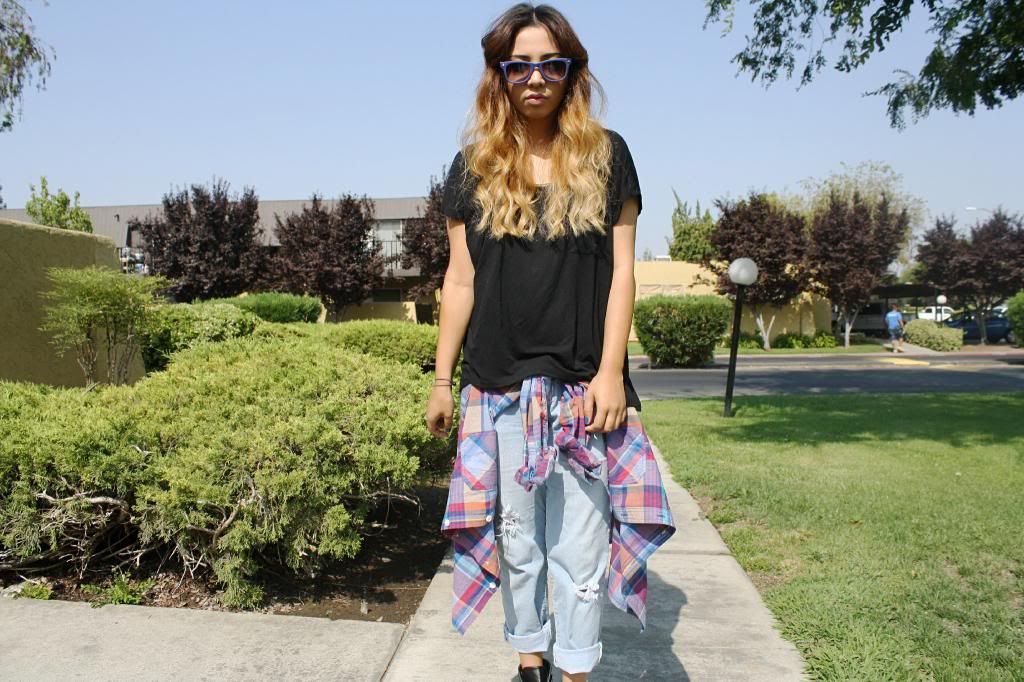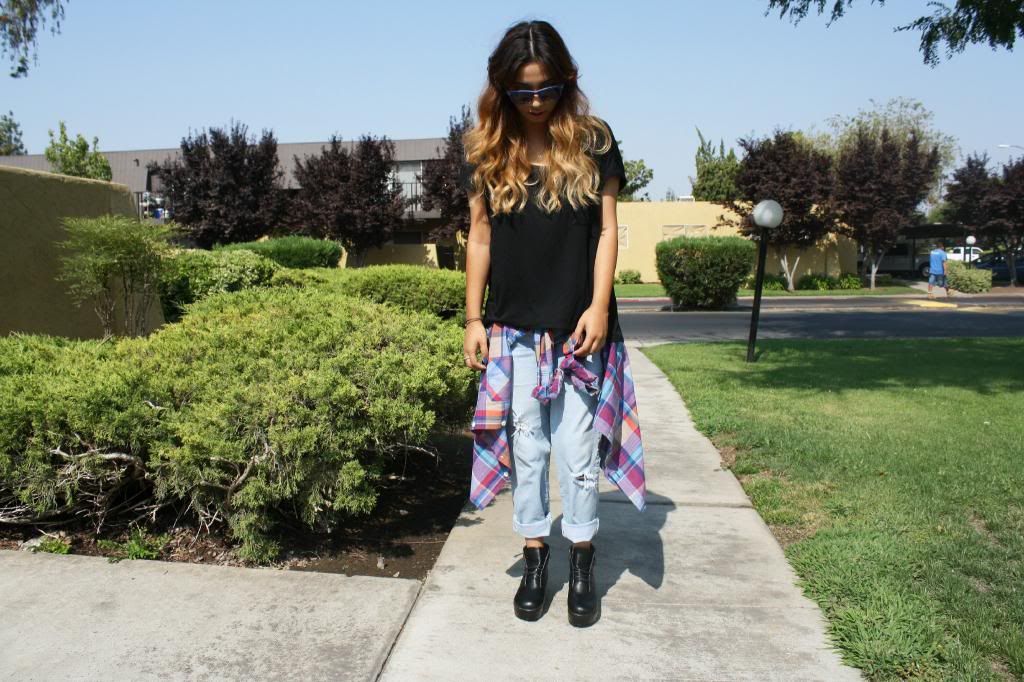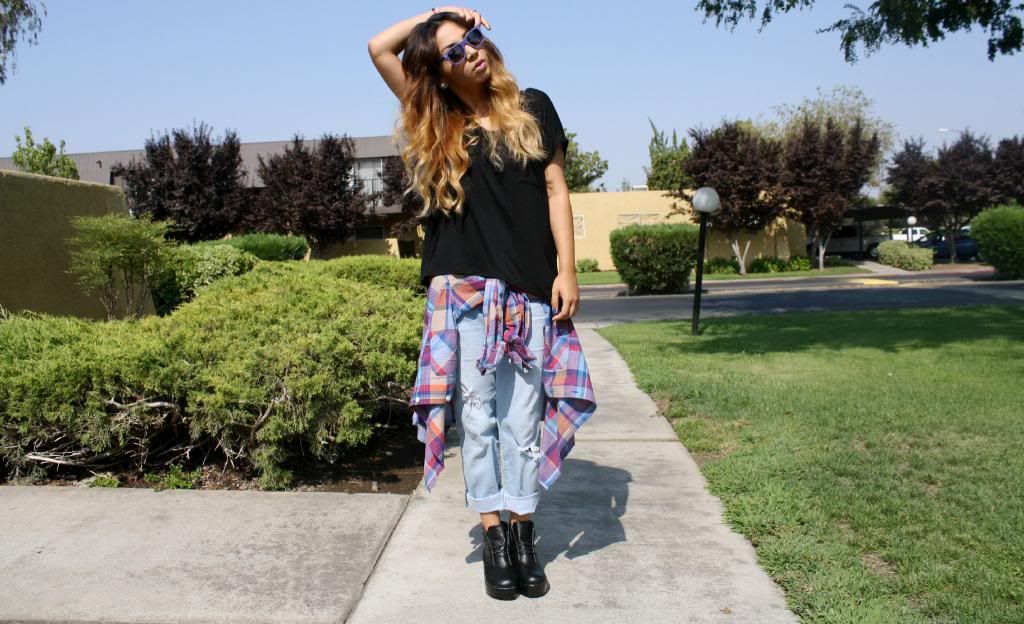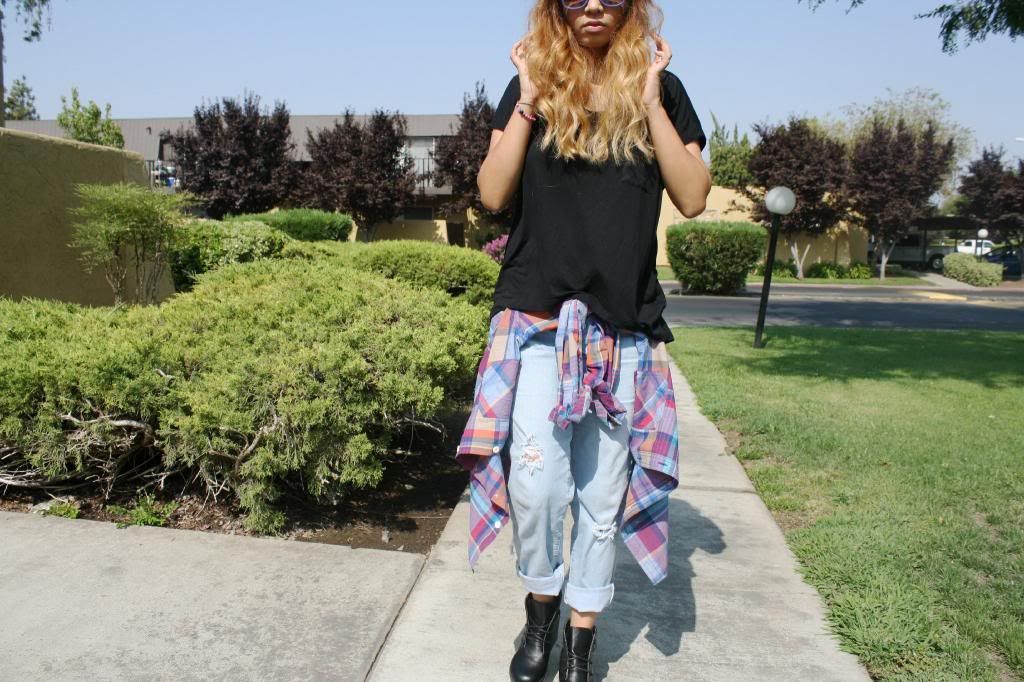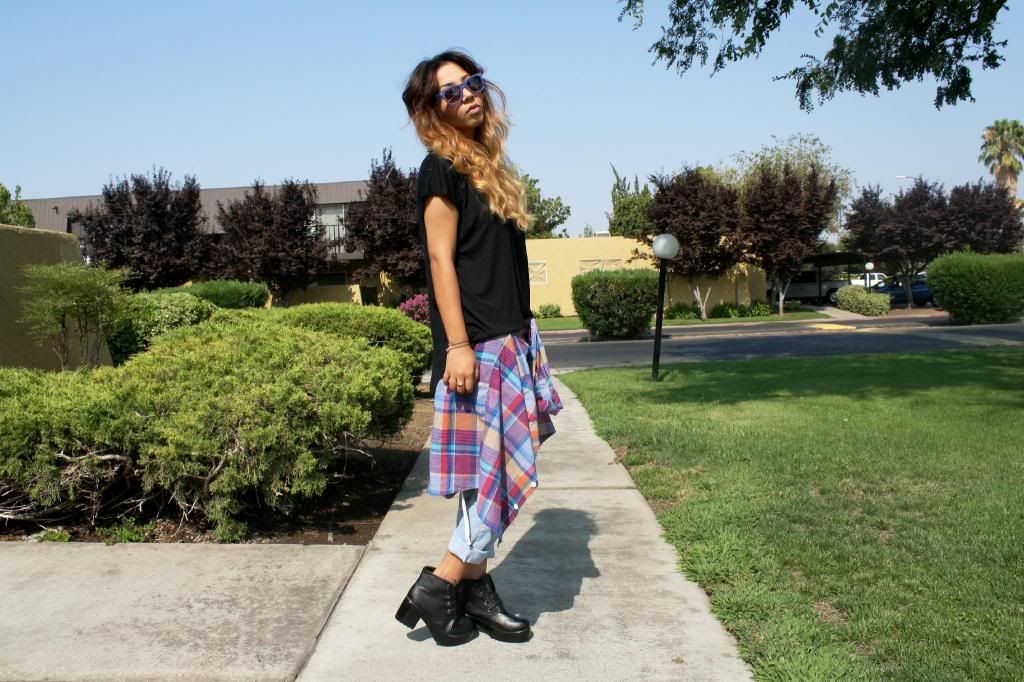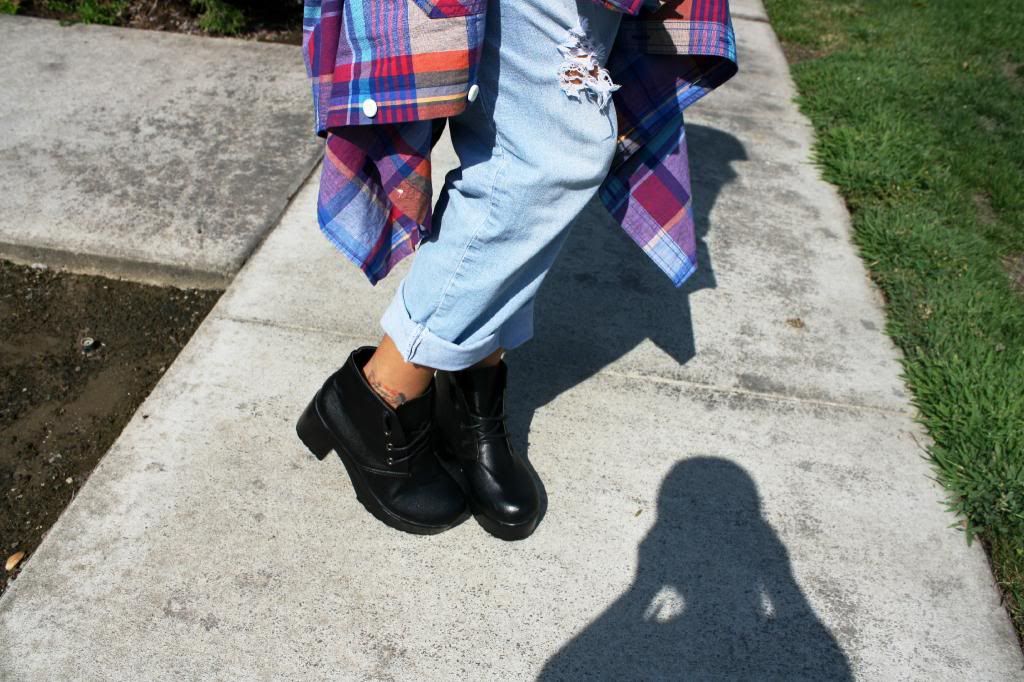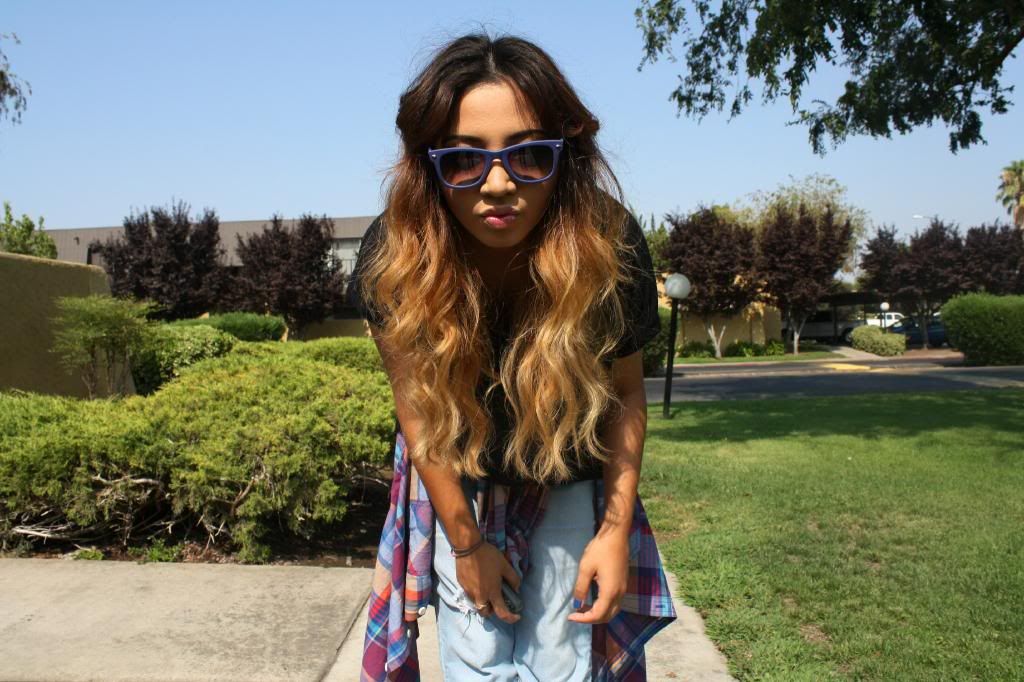 This look was inspired by the amazing fashion blogger
IMJENNIM
aka
CLOTHESENCOUNTERS
. She recently did a video on inspired tomboy looks on her YouTube channel. I loved it so much that I pulled out these boyfriend jeans again and gave my spin on the tomboy look.
I have to say that tomboy or boyish looks are my favorite outfits to put together. I think that's my main comfort zone. Putting in men or boy elements to outfits is the best, I think.
What do you guys think about this look?