Yup I'm in a dress!!! As you know I really don't style much dresses on my blog but I do love to experiment with my style. It's not that I don't like wearing dress it's just I can become really picking. I don't want to get something that I am not going to wear. But when I was contacted by
TYSADesigns
clothing to pick an item from there spring/summer line I was excited. They have such amazing pieces that I really didn't know what to pick.
There an L.A based company and strive to bring you chic and effortless clothing. There pieces can be easily dressed up or down, good for any occasion. All items are made and created here in the United States. Really recommend you guys have a look at there collection, will love.
TYSADesigns
Here as you can see I picked there Mae West dress. It's really is a good dress for this summer. It's light weight and I love that it's loose and you can breathe in it. Also if you guys saw one of my posts of me trying to look for a cute short floral dress, seeing this one was me seeing stars in my eyes lol. I love it =)
Also I am featuring these new boots from
TarteVintage
. If you guys don't know this but about 2 months ago
Tarte Vintage
was having a 150$ giveaway to there shop and I won!!!! I was super excited because I am a huge fan of there shop. I got these boots and some other items but will feature them on a later post.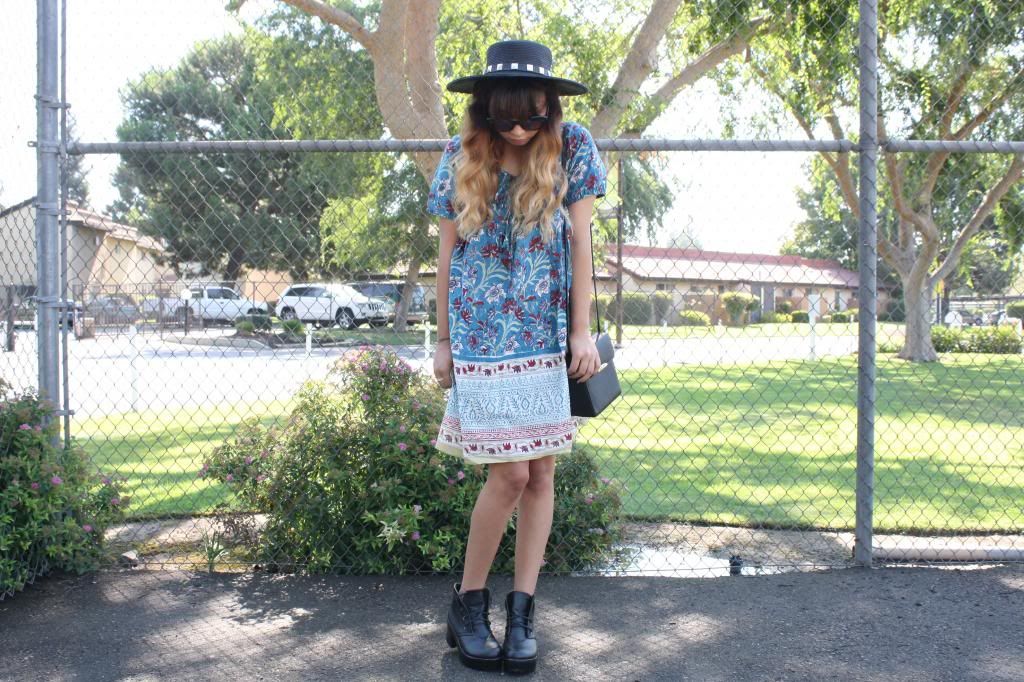 Dress:
TYSADesigns
Black Boots:
TarteVinagte
Hat: Forever21
Purse: Thrift