LEVI'S DENIM JACKET: THRIFT
BLACK SKIRT: LOCAL SHOP
BOOTS: TARTEVINTAGE
GREY BEANIE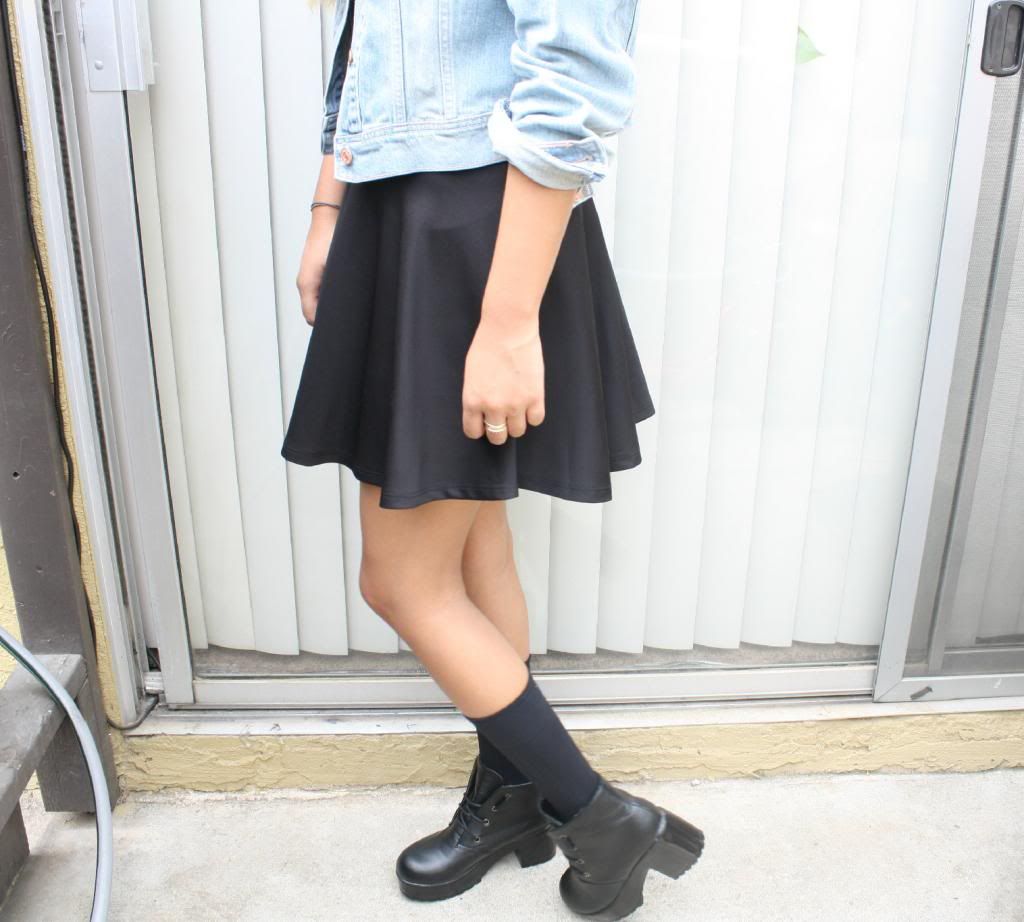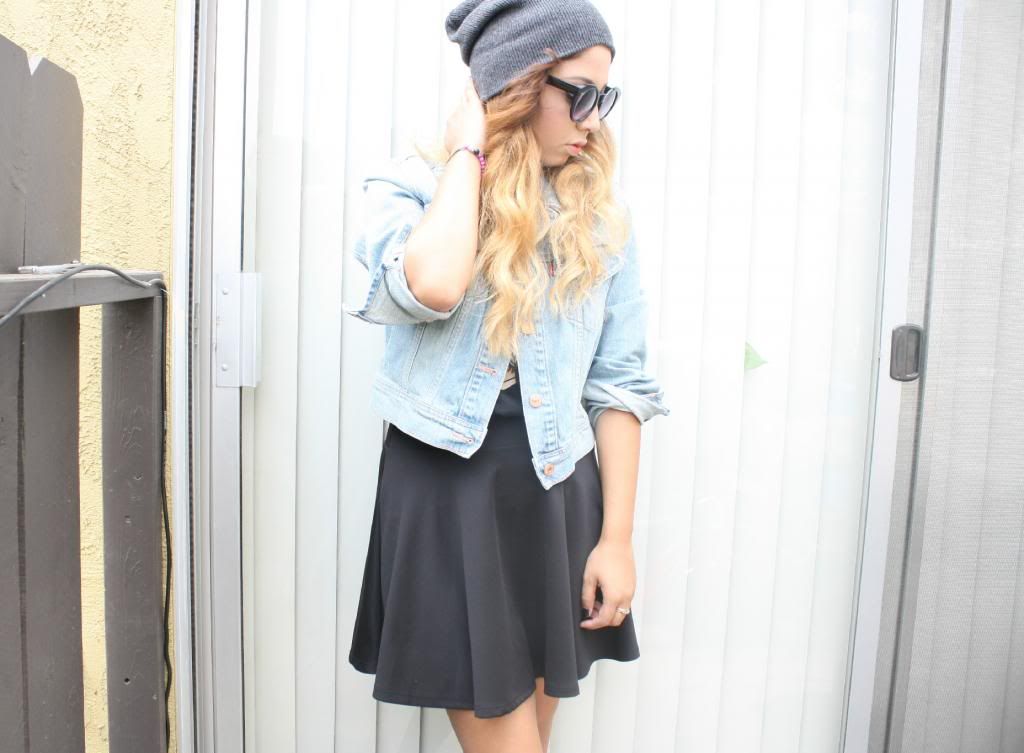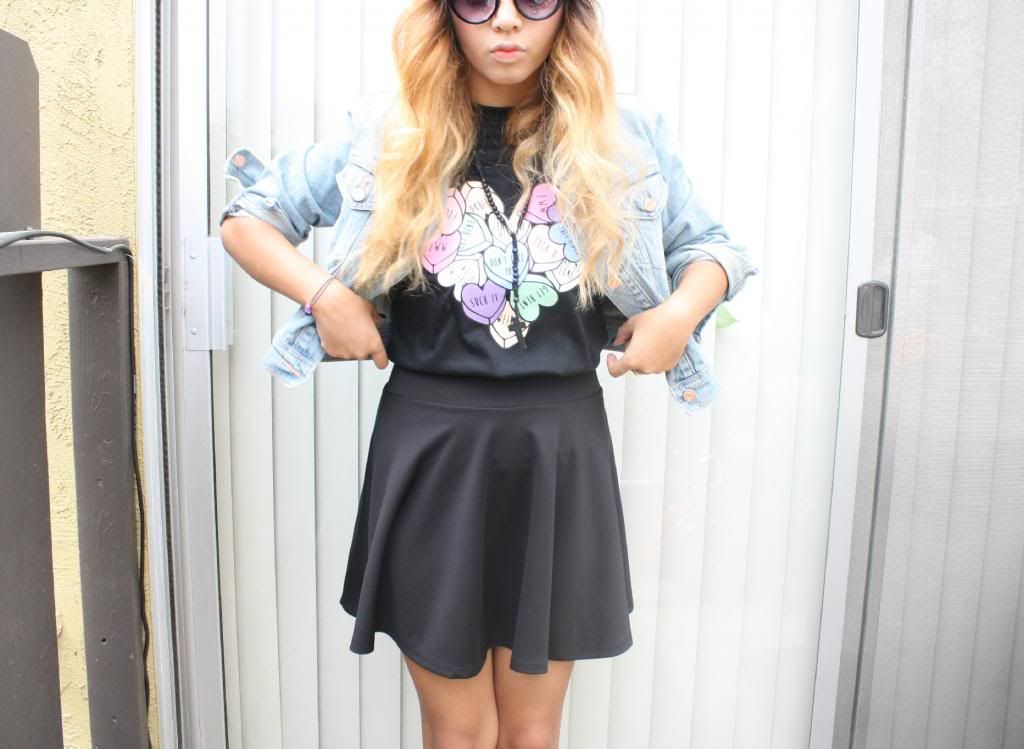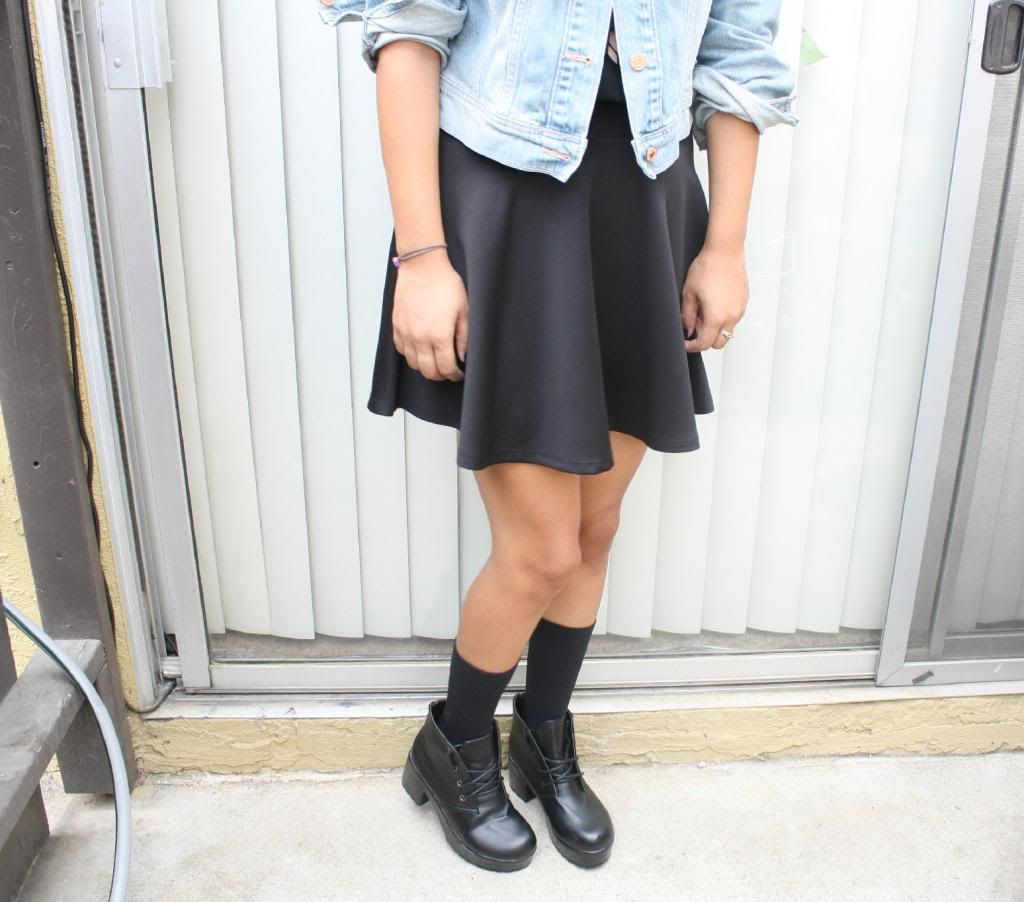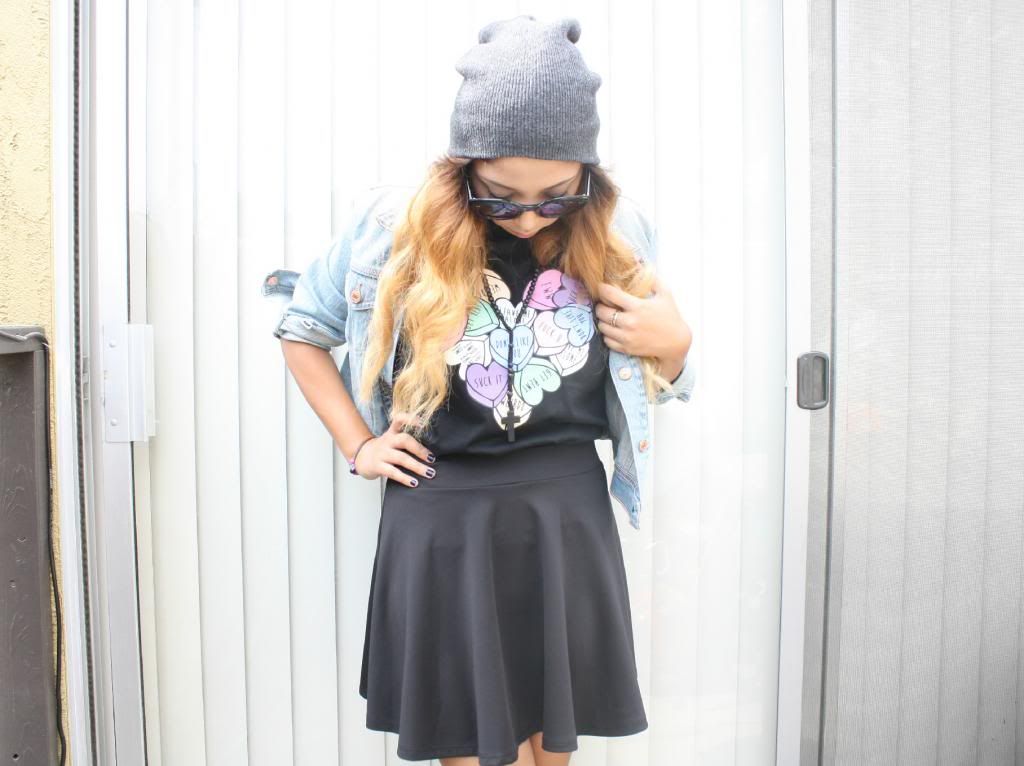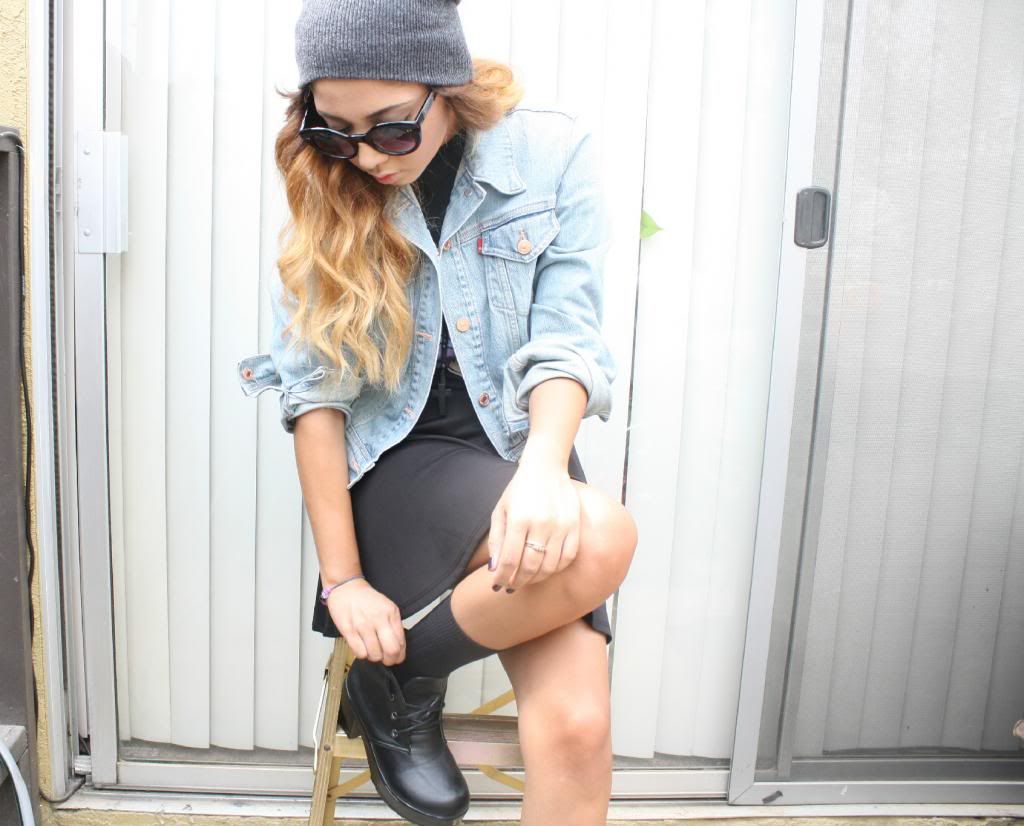 Sorry for that back ground, I didn't have anyone to help me take my pictures. As you know its either my bf that helps or my 6 year old niece. Your probably shock that I say that my 6 year old niece helps me but she does. She did take my pictures from my last OOTD post, she did have some help from my tripod but she snaps away for me.
Here I am wearing my lovely new top from Tarte Vintage and my new favorite boots from there also. I also brought back this cute black skirt, then paired it with my thrifted Levi's denim jacket. I think the pieces go really well together.
I don't think its bad to bring back some of your favorite pieces and style them in a new look. I know some fashion/style bloggers love to style there new pieces once and never re post them in different looks again. I am not like that at all. If I really love something I always try to restyle them and give them a new view on the item. It can look one way in one look and then a totally different way on another look. Especially I know some of us, like me are in a budget, its good to see some old items brought back and given a different look.
What do you guys think???