OMG!!!!! Today was another HOT day for Fresno CA. I really thought I was going to past out as I was taking my pictures. Like I said before, I take my own pictures and sometimes a takes a bit longer and more work to get those good shots I want. But I still love doing it =)
For this outfit I wore my new Tiger crop top from F21 and this little black skirt I bought at a local shop. I absolutely love how this look came out. I didn't think I could pull off this crop top and was surprise that I didn't look that bad. I was almost about leave it behind to, luckily I didn't.
I guess we all do that, we put things in our heads that make us doubt that we might not look good in curtain things because we feel we might be to fat, to skinny or just not good enough for it. But remember this, if you want to see if something works for you all you have to do is try it on. If it works, good and if it doesn't its ok too. We shouldn't beat ourselves up to much if curtain things to suit us. Fashion and style is meant to experiment and not taken to seriously.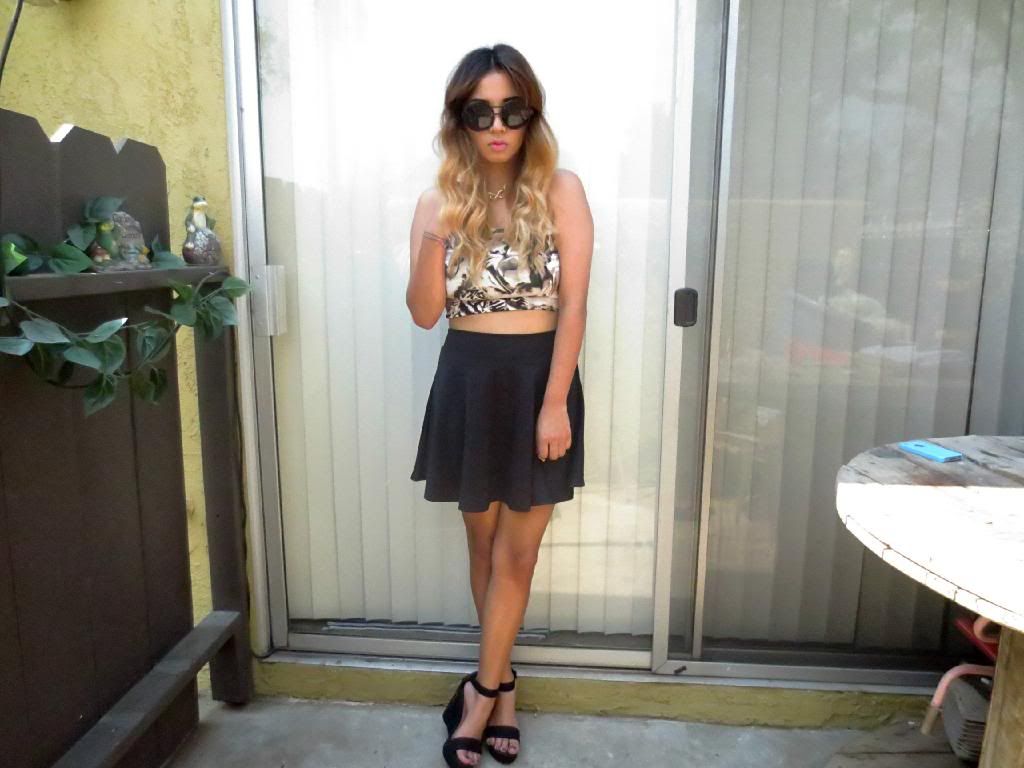 Crop Top: F21
Black Skirt: Local Store
Gold Necklace: Thrift
Black Wedge Heels: DD's