I was so inspired from my last outing that I set out again for another shoot in the loving, Tower District. It was actually not so hot this morning. It was a bit cloudy and it felt really nice, just wish it would last =(
For this part of Tower the bf actually pick the spot, he loved the art work so did I.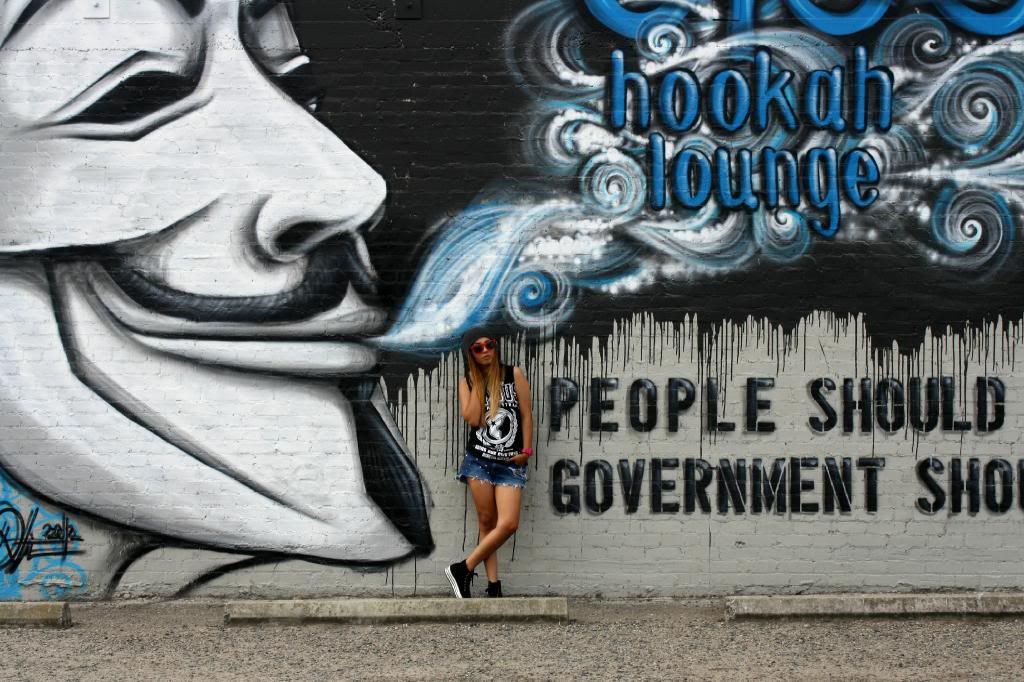 Famous Tee: Thrift
Denim Studded Shorts
Urbanoutfitters Platform Sneakers
Grey Beanie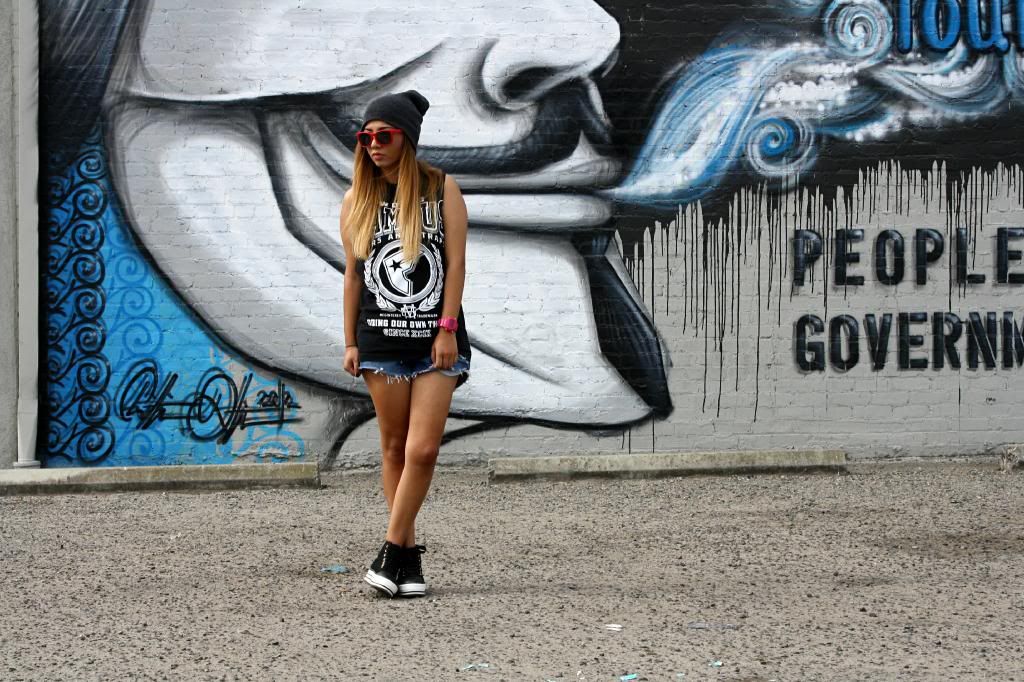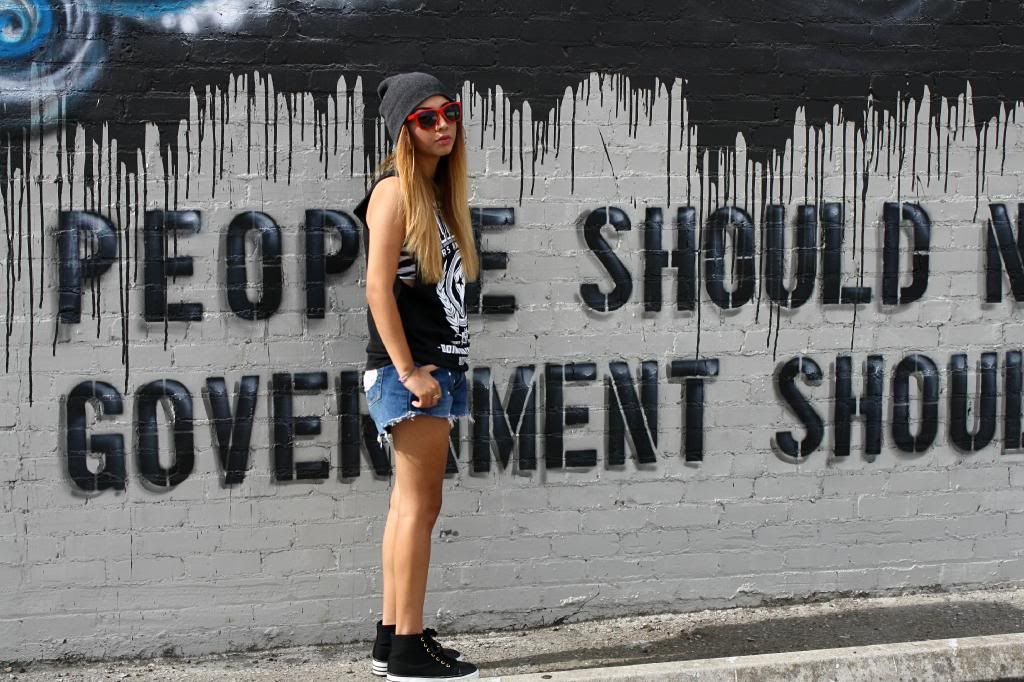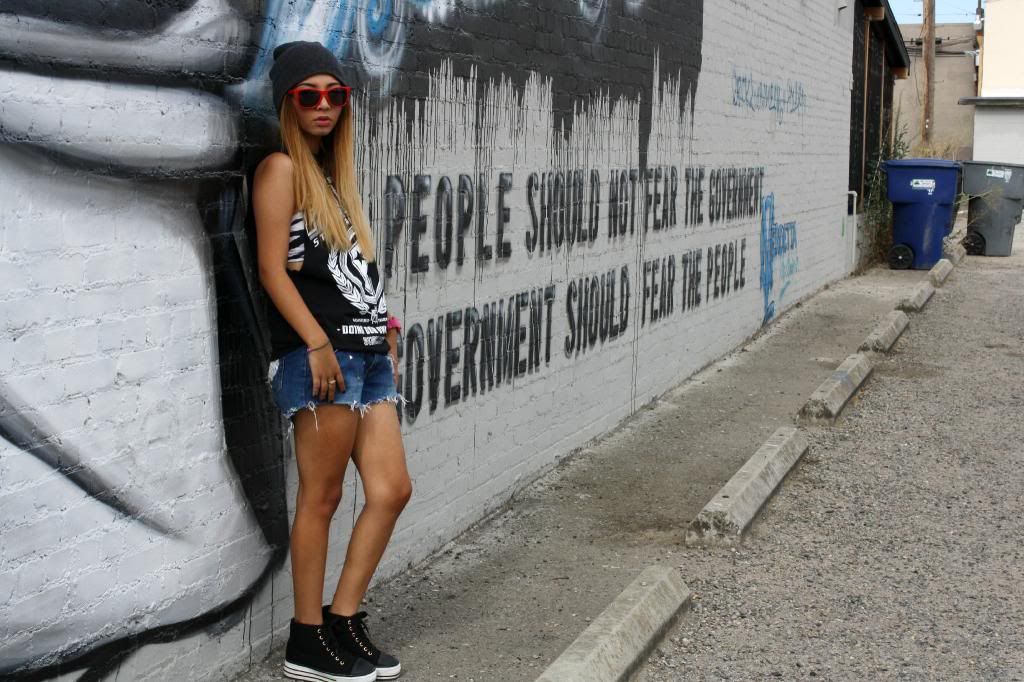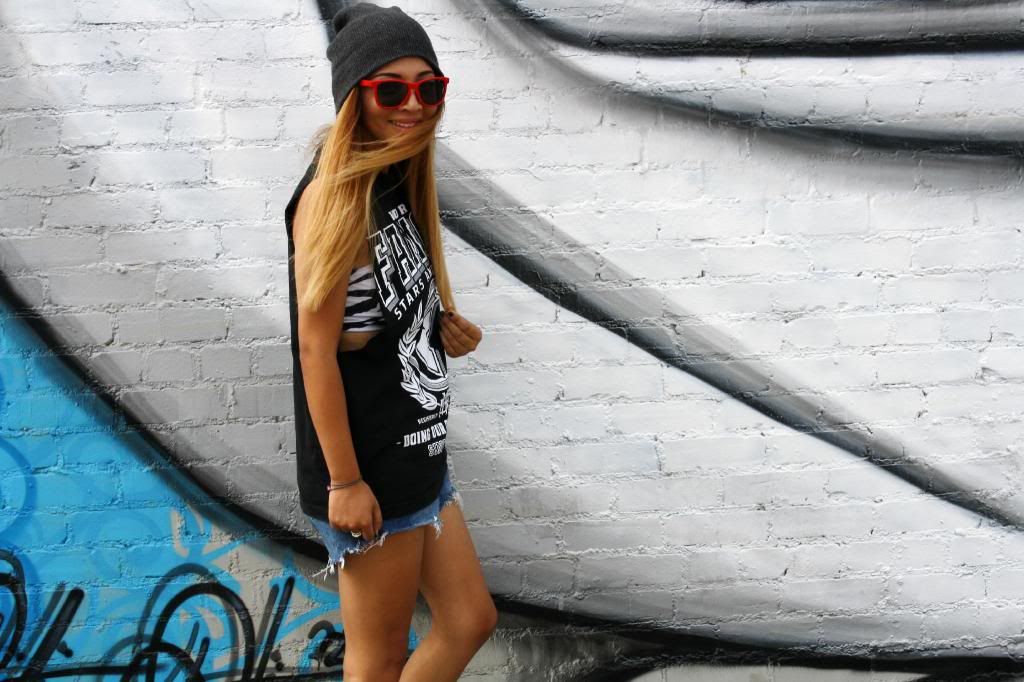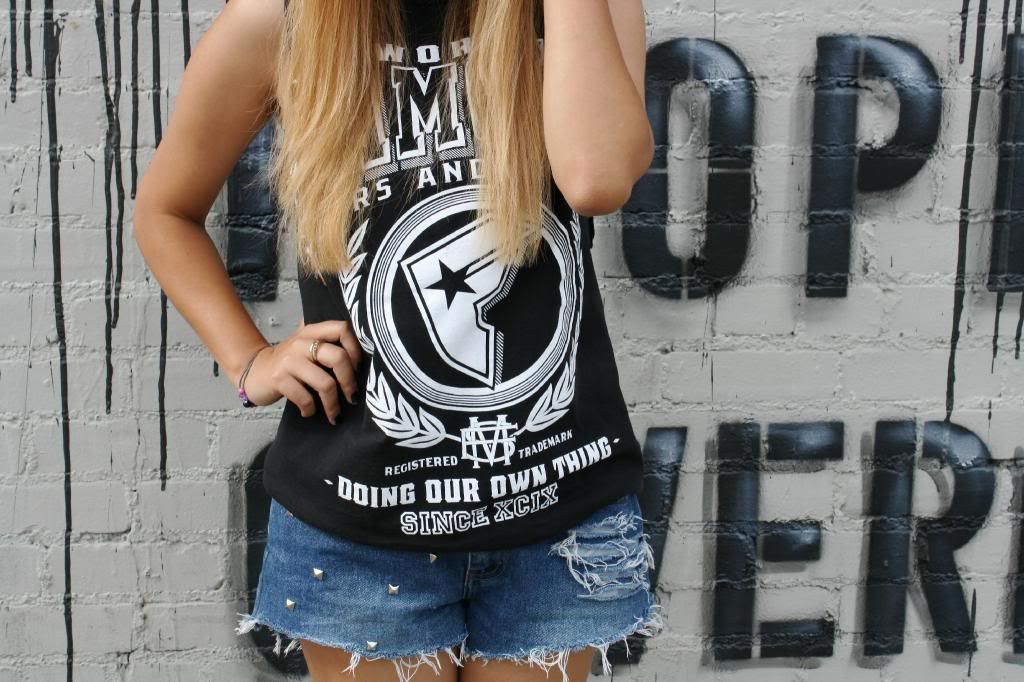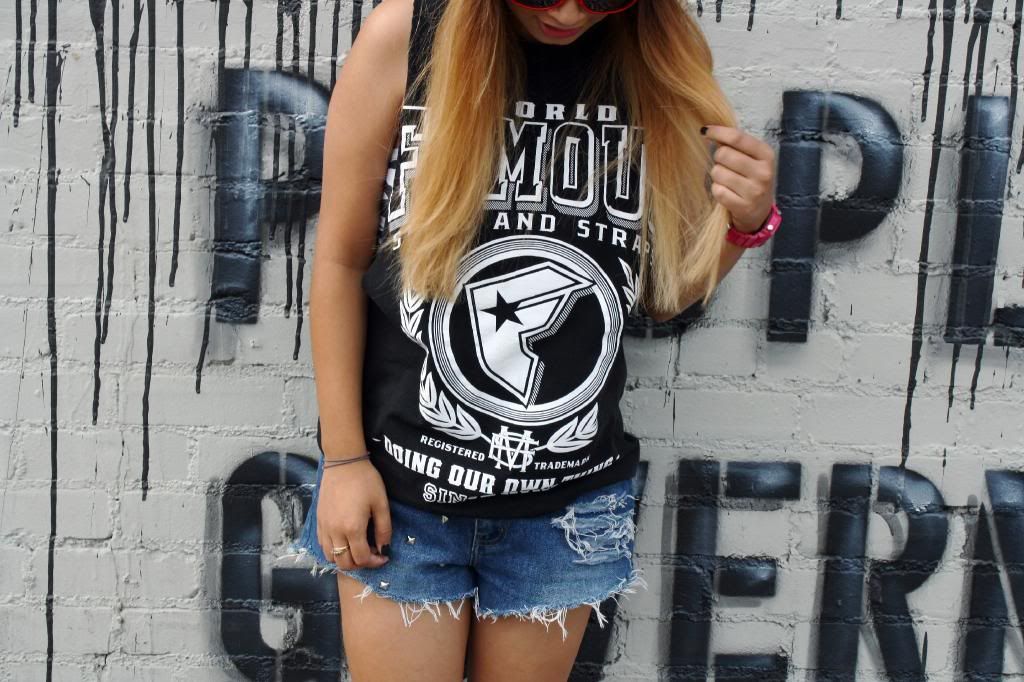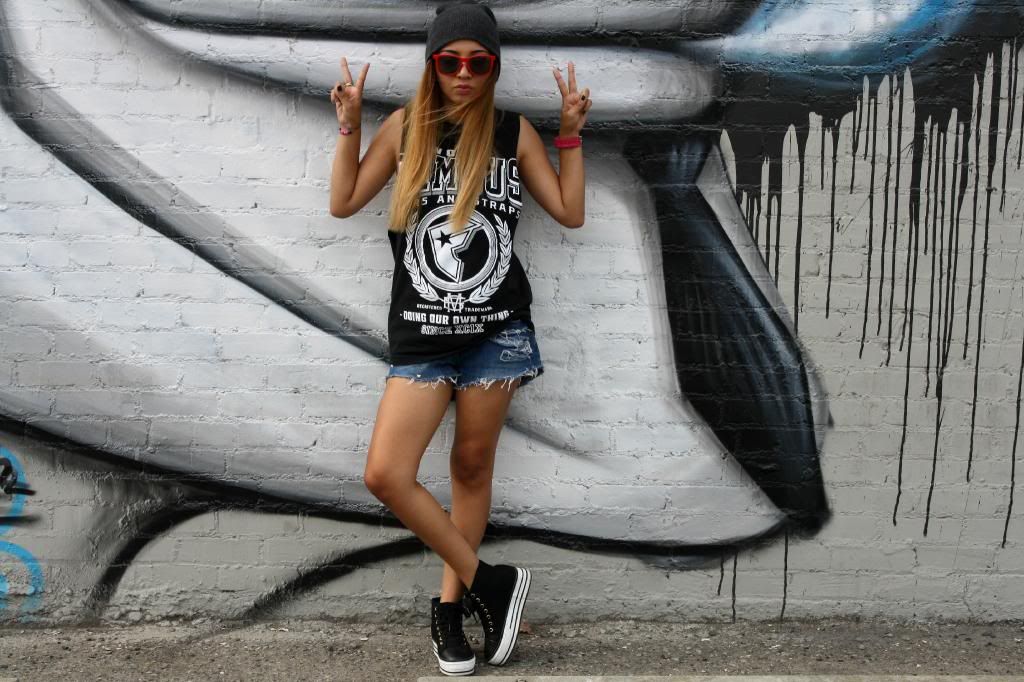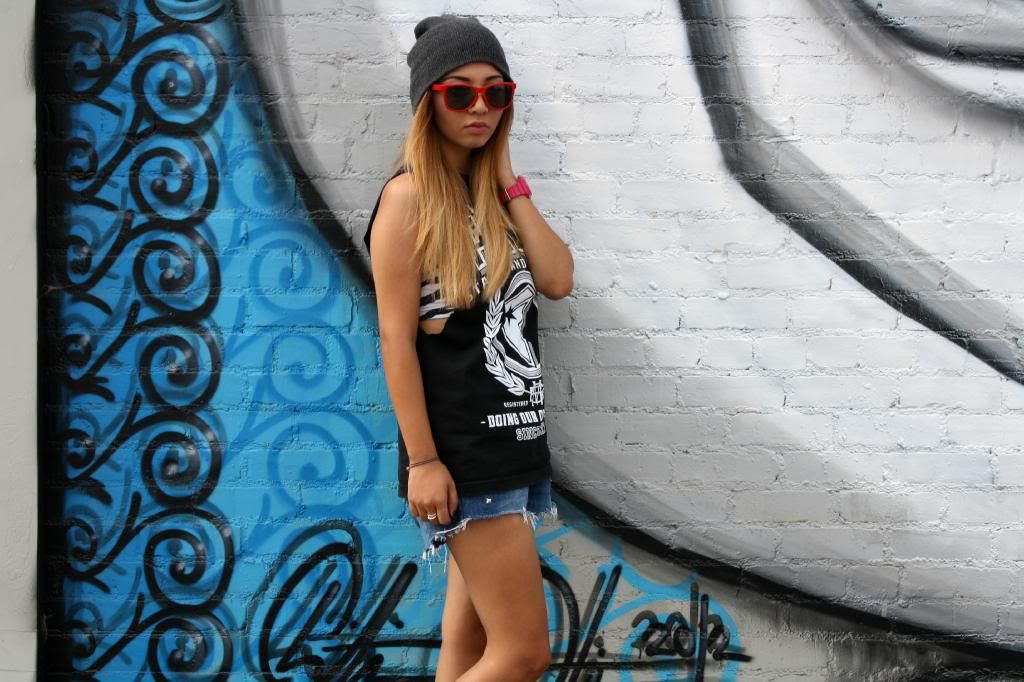 Thanks again bf for my shot!