DENIM MICKEY MOUSE JACKET: THRIFT
WHITE TANK: LOCAL SHOP
SKINNY DENIM JEANS: FOREVER21
KED'S SHOES: THRIFT
SUNGLASSES WHERE FROM TARGET BUT BOUGHT
AT THE DOLLAR STORE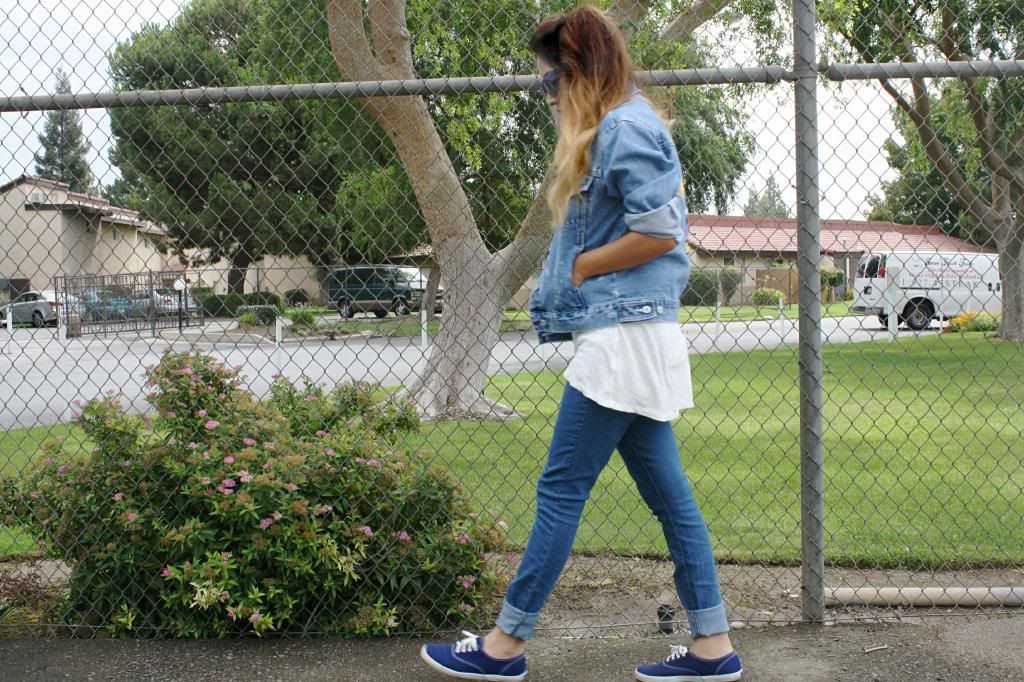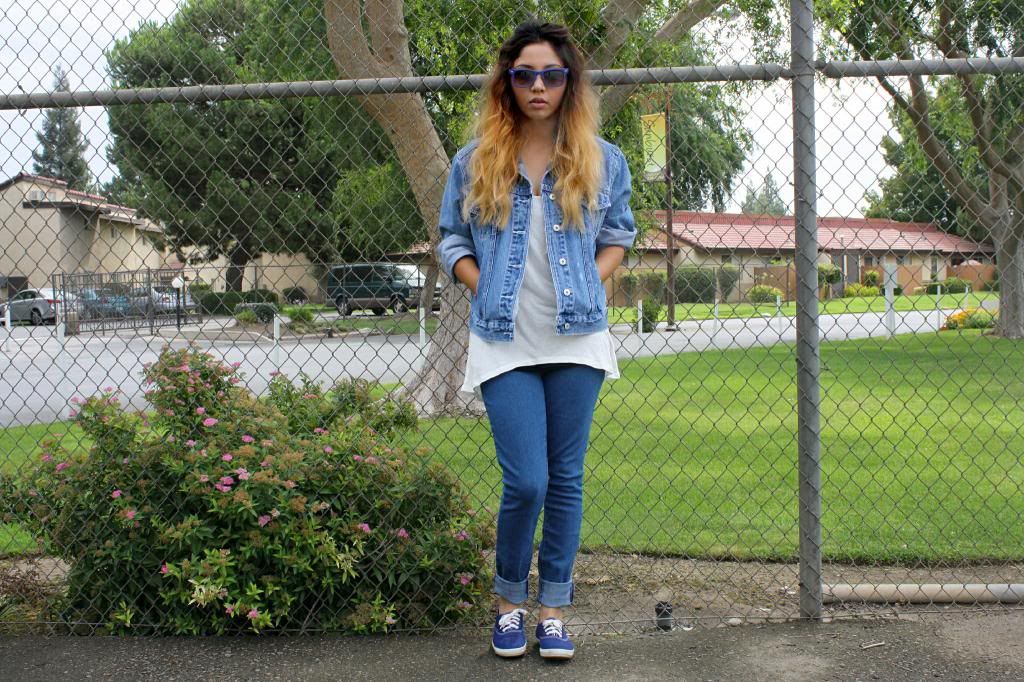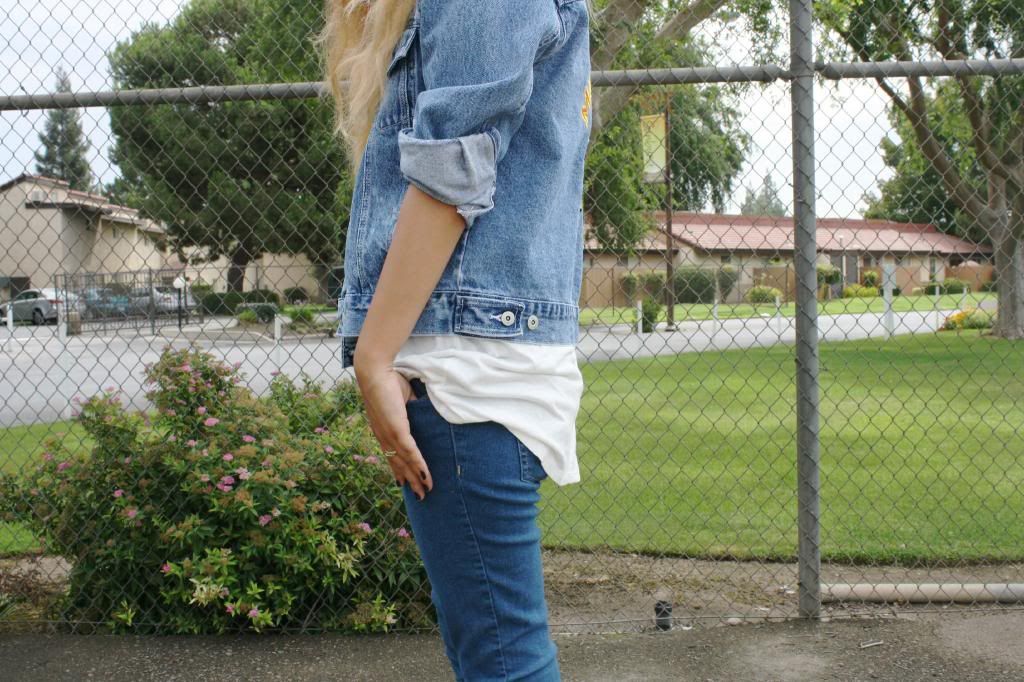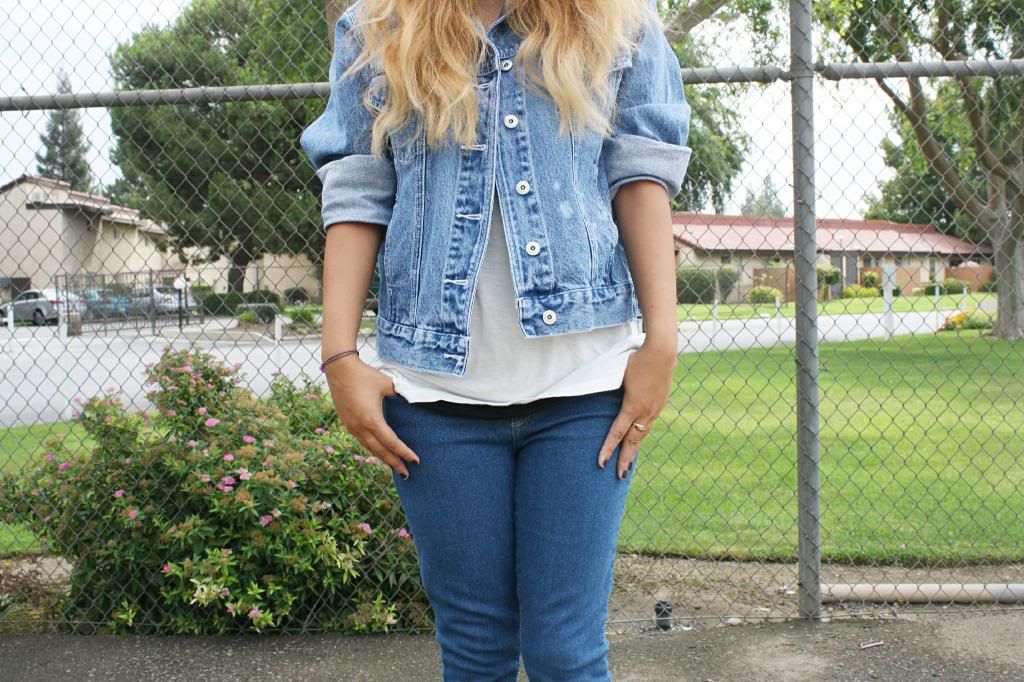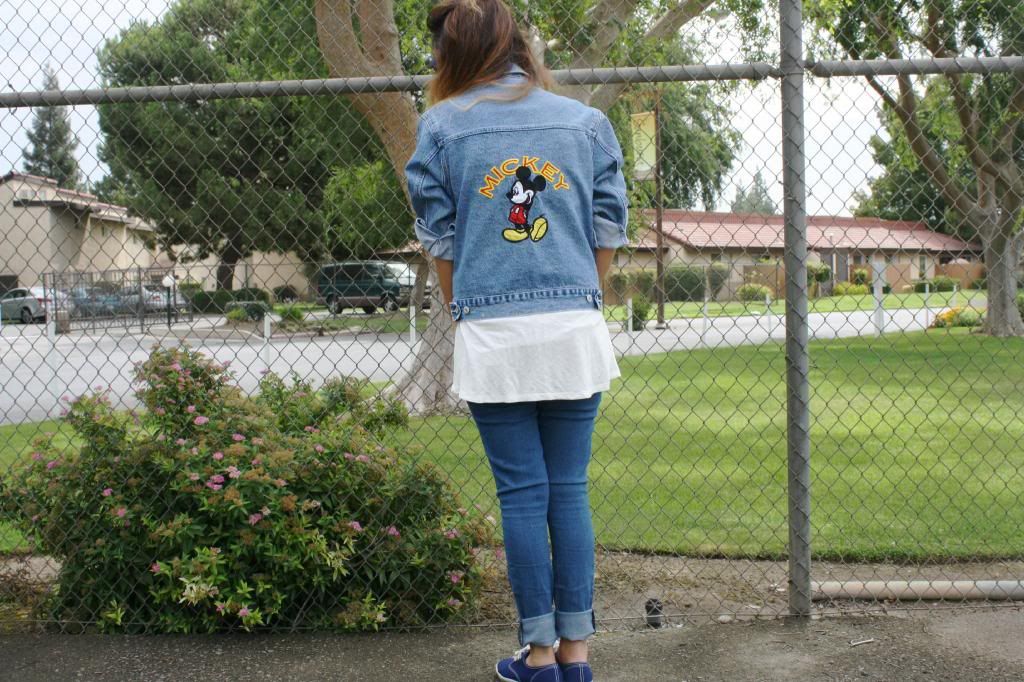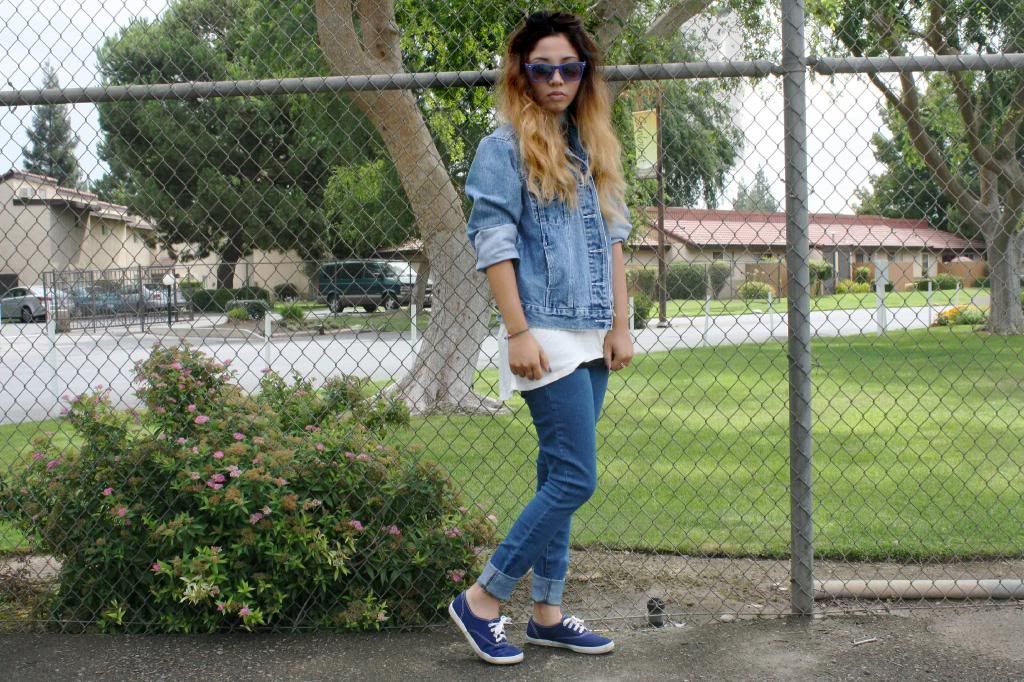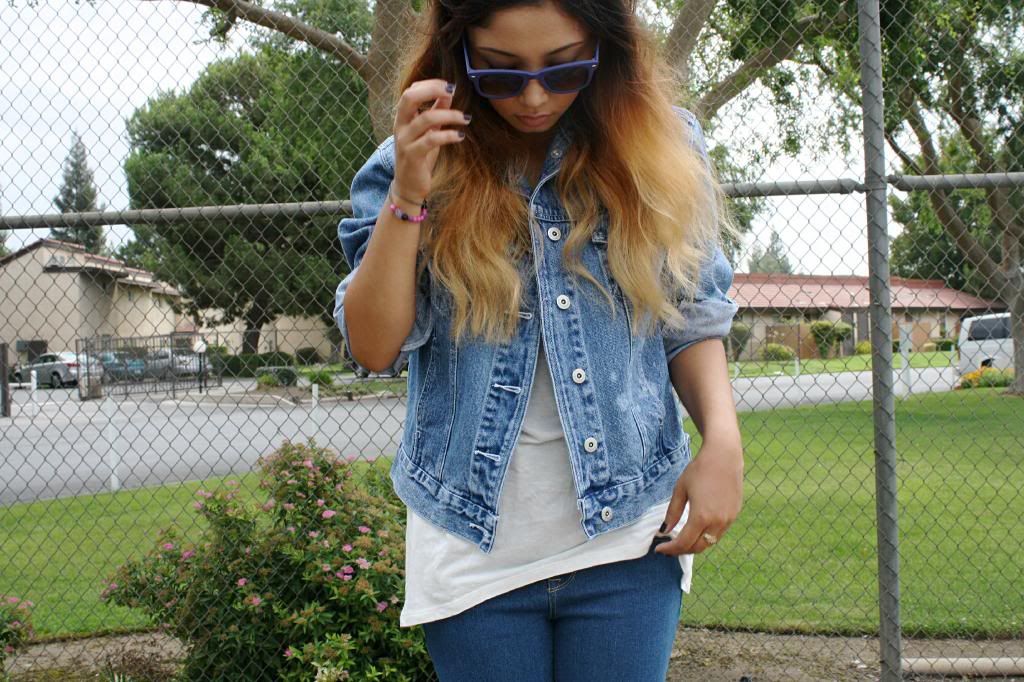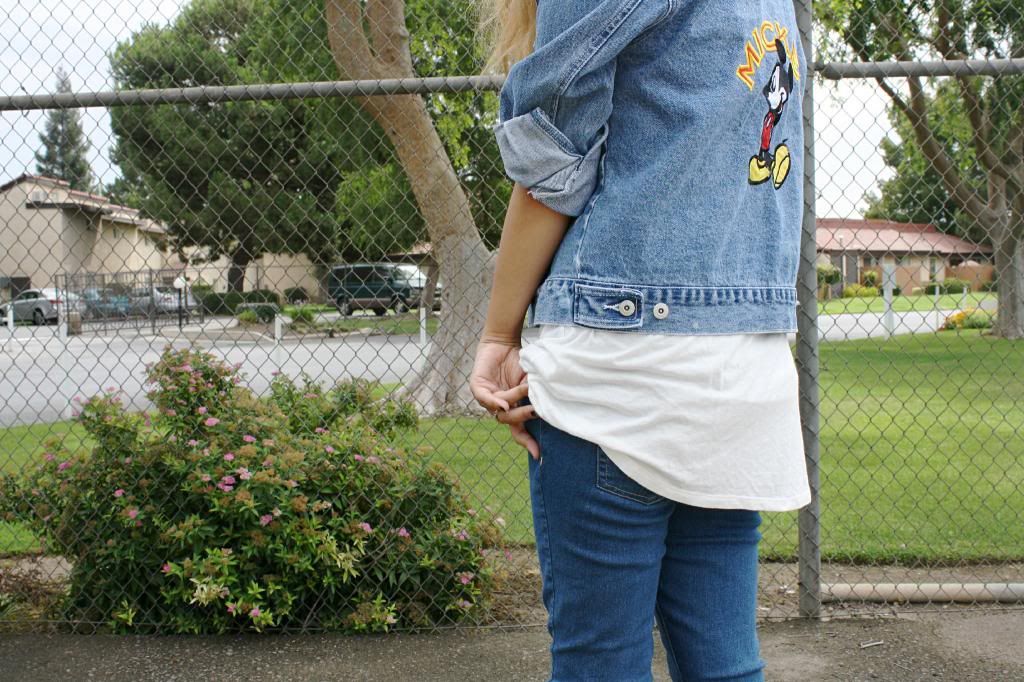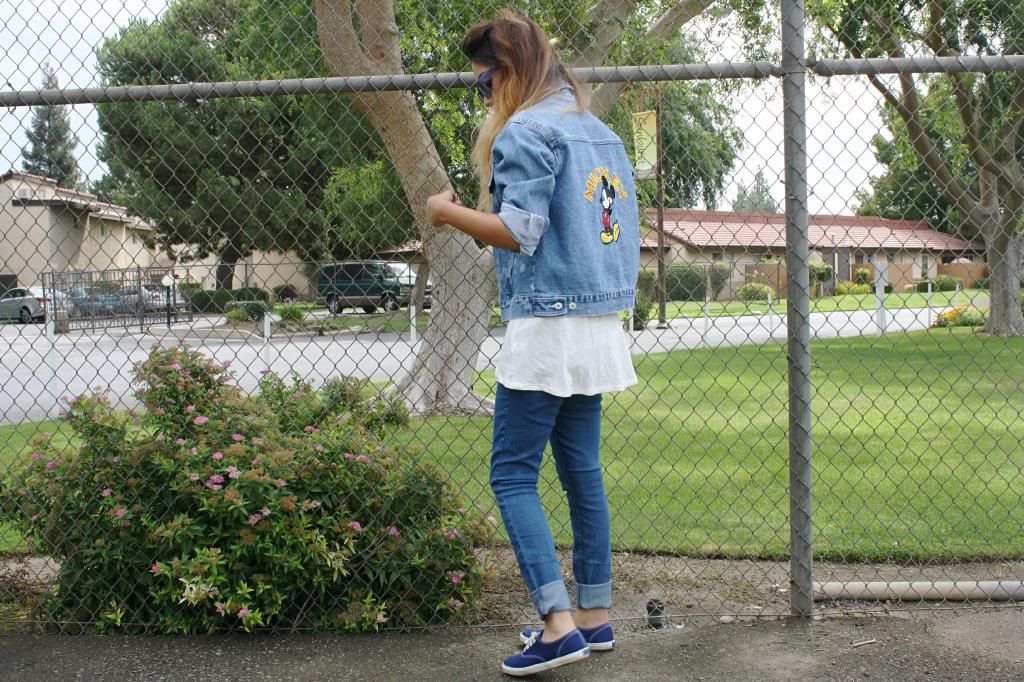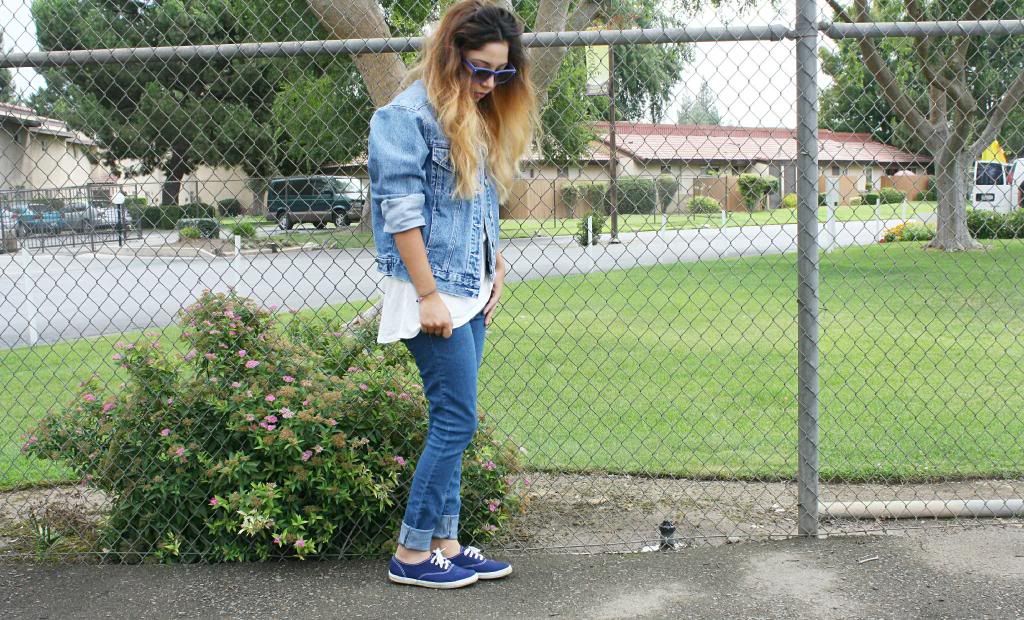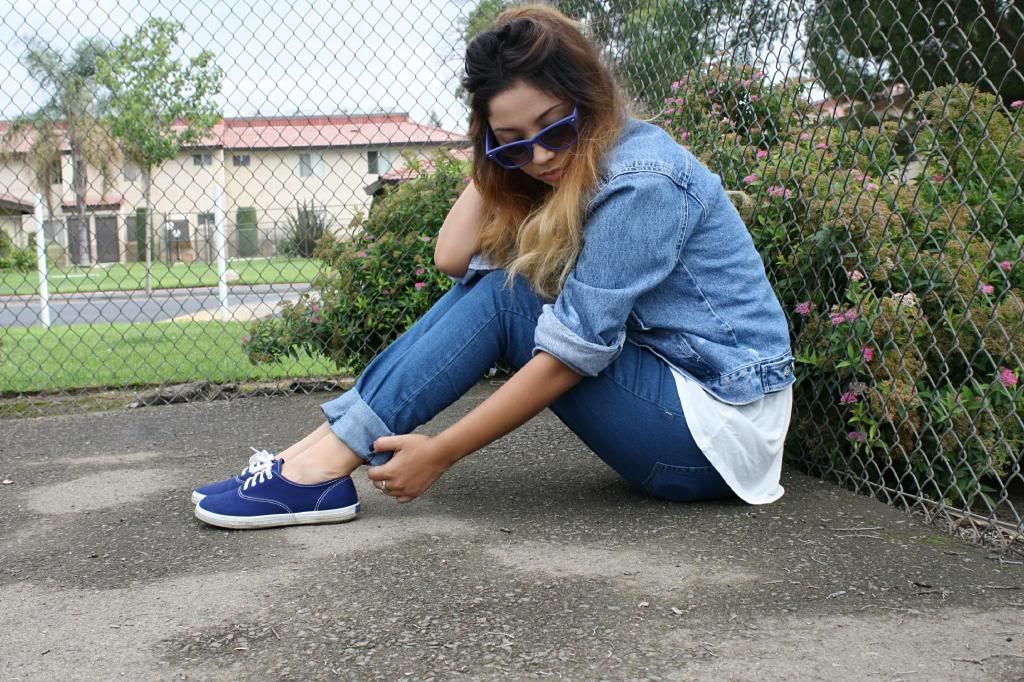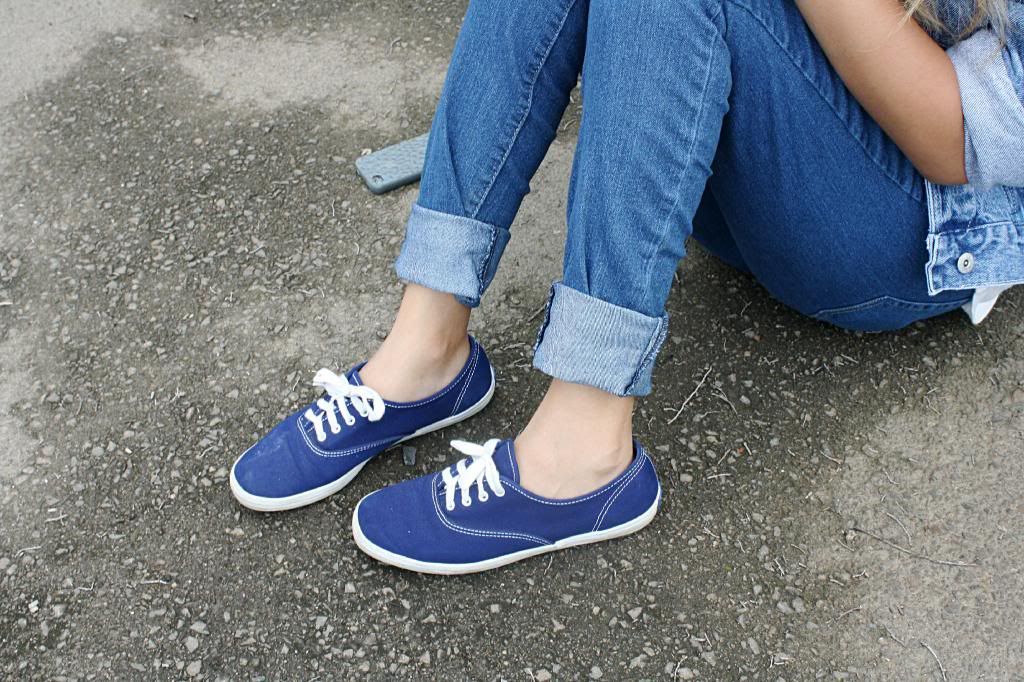 I seriously have been wanting to style this amazing denim jacket that I purchased some months ago at my local thrift shop. Seeing there hanging in my closet wasn't doing it for me anymore. I been loving the denim on denim looks so I came up with this. Pretty simple but nice and stylish. I hate that when I washed this jacket it got a couple spots of bleach. Don't know how that happen but I guess it adds a little character to it.
What do you guys think of this look??
How do you guys like to style denim??