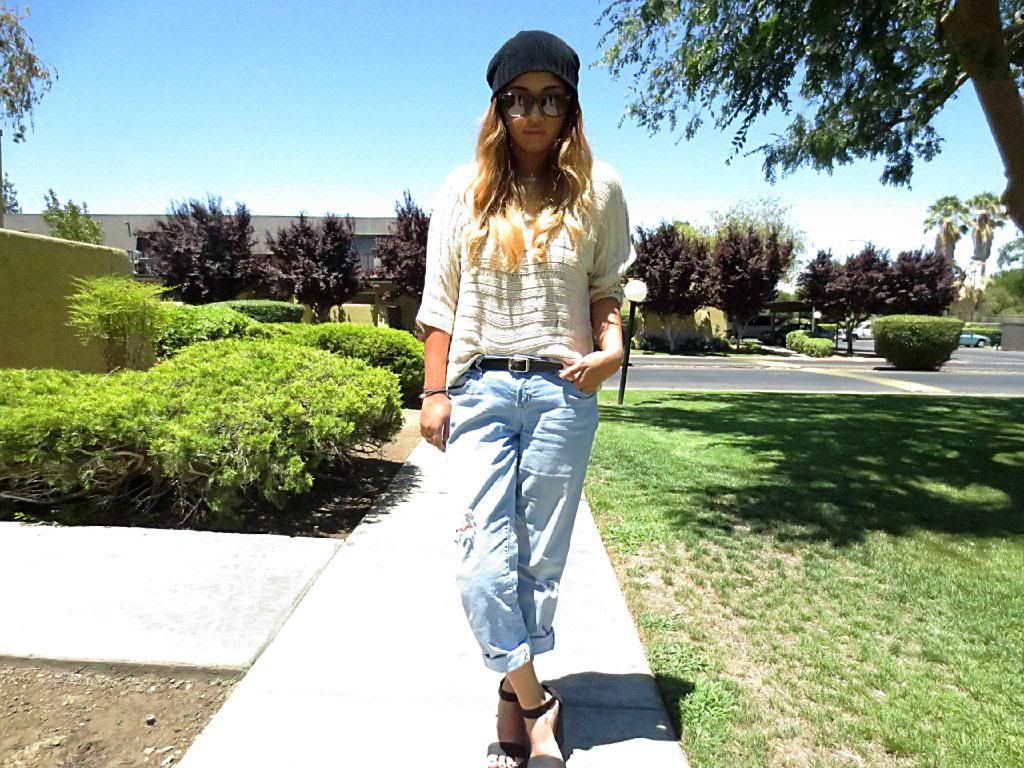 Top:Thrift
Black Beanie
Boyfriend Jeans:F21
Black Wedges: DD's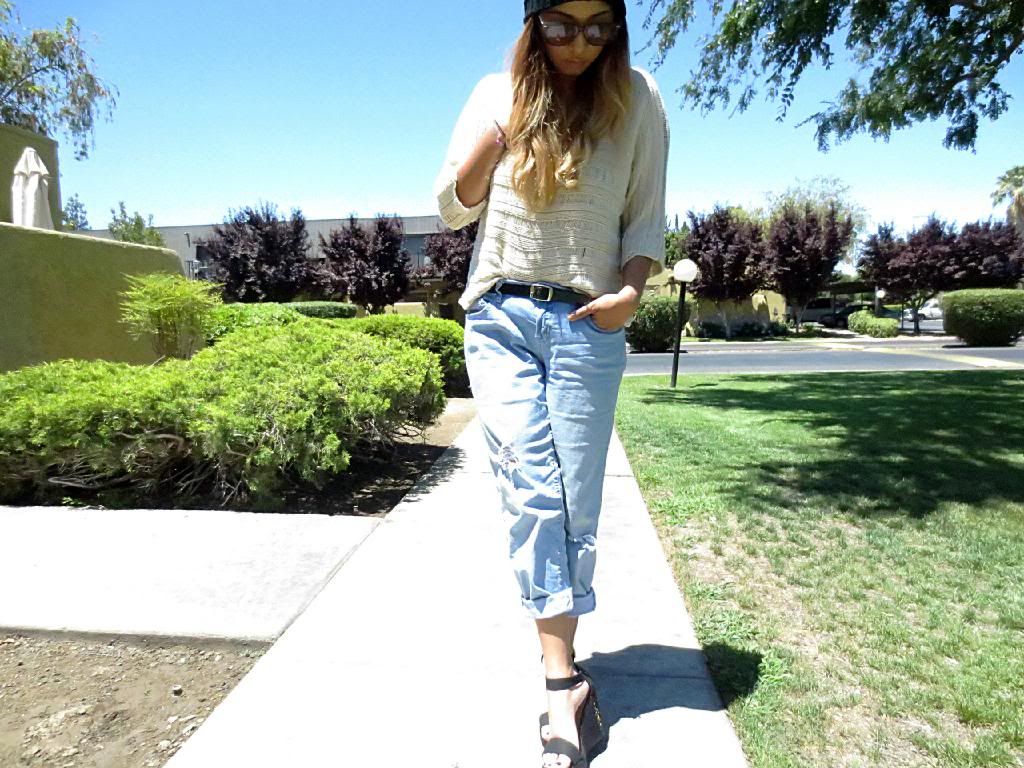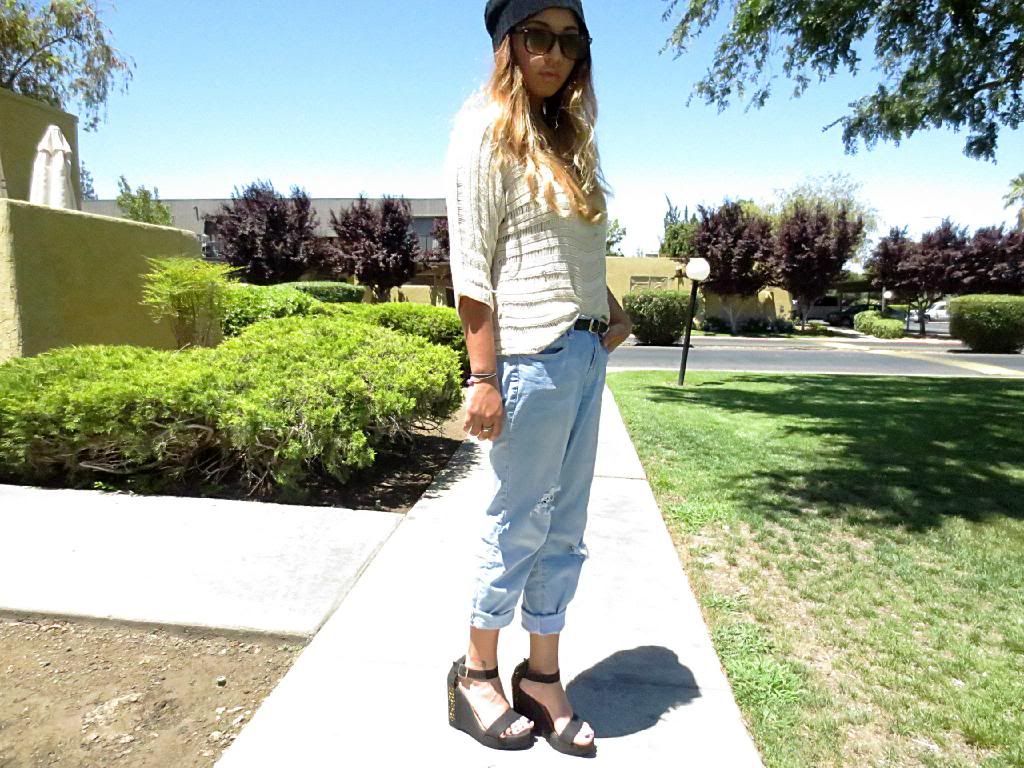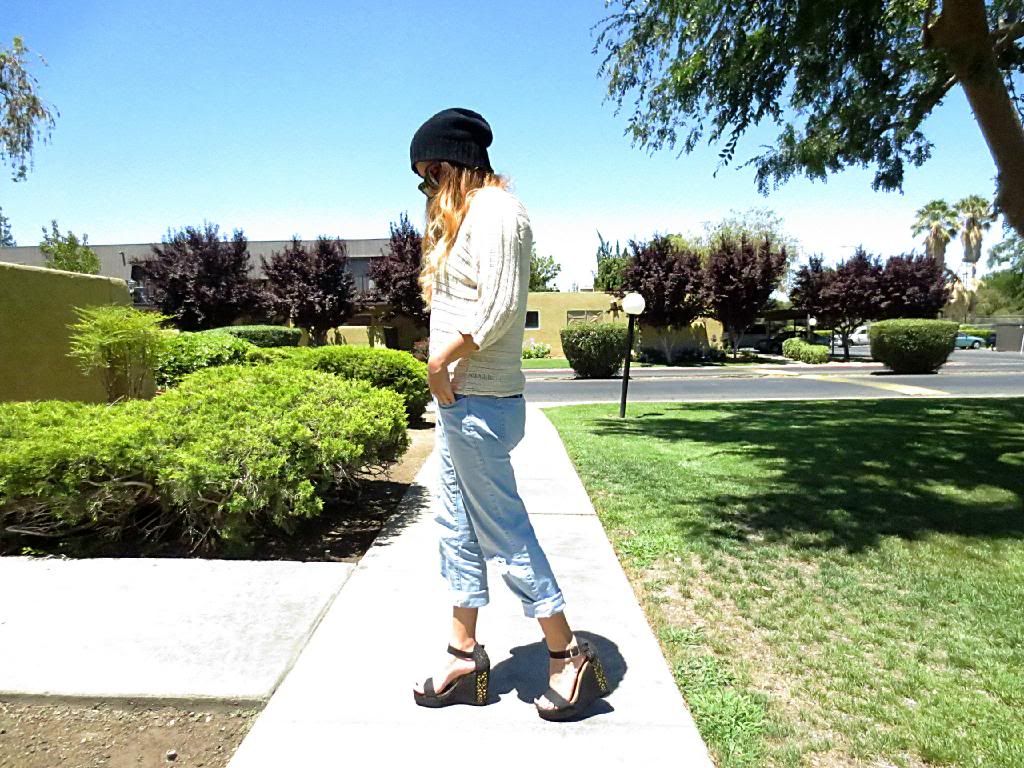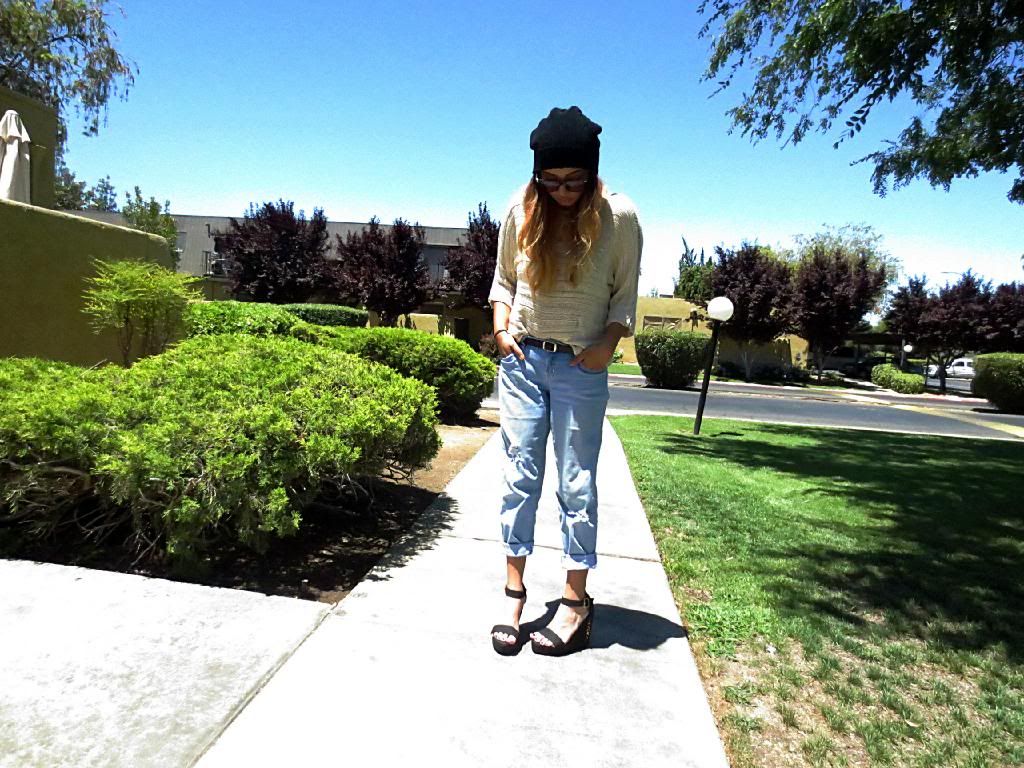 I have to give a huge thanks to my 6 year old niece for taking these pictures for me =) I have to say she did a very good job.
For this outfit I really got inspired from one of my favorite fashion bloggers,
StyleDrummer
. I really love how she styled her Zara Boyfriend jeans. She looked amazing!!!! You guys should really take a look at her blog and follow her. She is one of my fashion inspirations =) Go see.......
But I know these boyfriend jeans might look like another pair I have styled before but they aren't. These actually came from my mom's closet lol. They were a bit to big but nothing like a good belt can fix that. I couldn't find a black knitted top like hers but I did find this cute beige knitted top at my local thrift store. Lastly I paired it off with these wedged heels that I got at DD's for about $8.
I really like how this outfit came out.
What do you guys think?? Would love to hear, just comment below =)
Instagram: fashiondreamcloud