DIY Muscle T: My Dad's old shirt
Baseball Hat: Urbanoutfitters
Old Denim Shorts
Plaid Shirt: Thrift
Shoes: Thrift
Plaid Bra: Tilly's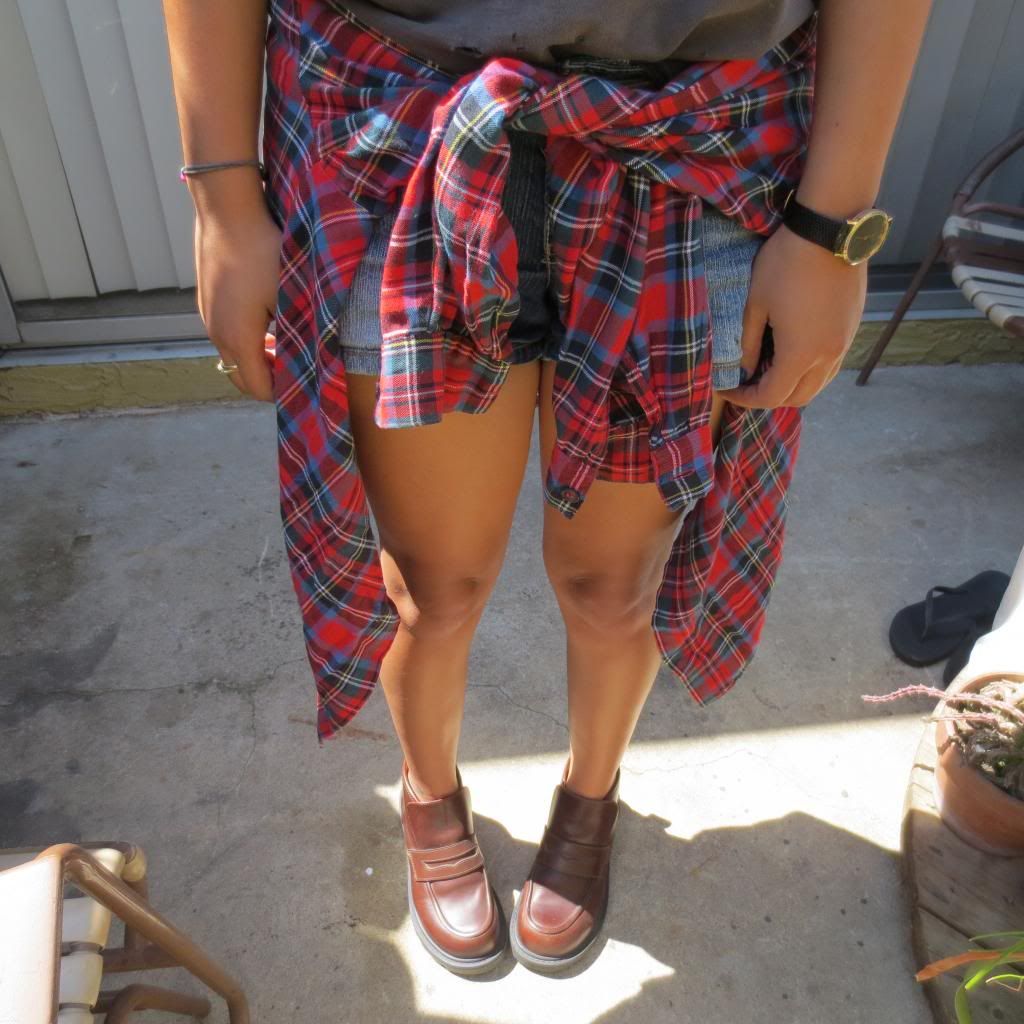 My tripod right there lol
I just can't get enough of the grunge or 90's seen lol. It has been my obsession and inspiration for some of my outfits. I was a totally 90's kid so I am so loving that trend right now. It brings back so much memories as I see other fashion bloggers create outfits around that era.
I would like to know what trends you are loving right now. Post any links of you guys styling those trends, I would love to check out and see =)
I really hope you guys follow and comment =) See you guys on my next post...
Instagram: fashiondreamcloud