Tank:
LoveJunkee
Sis's Sunglasses: MetalMulisha
Sis's Purse:MetalMulisha
Hat: F21
Platform Sneakers: Urbanoutfitters
DIY Levi's Cutoffs: Thrift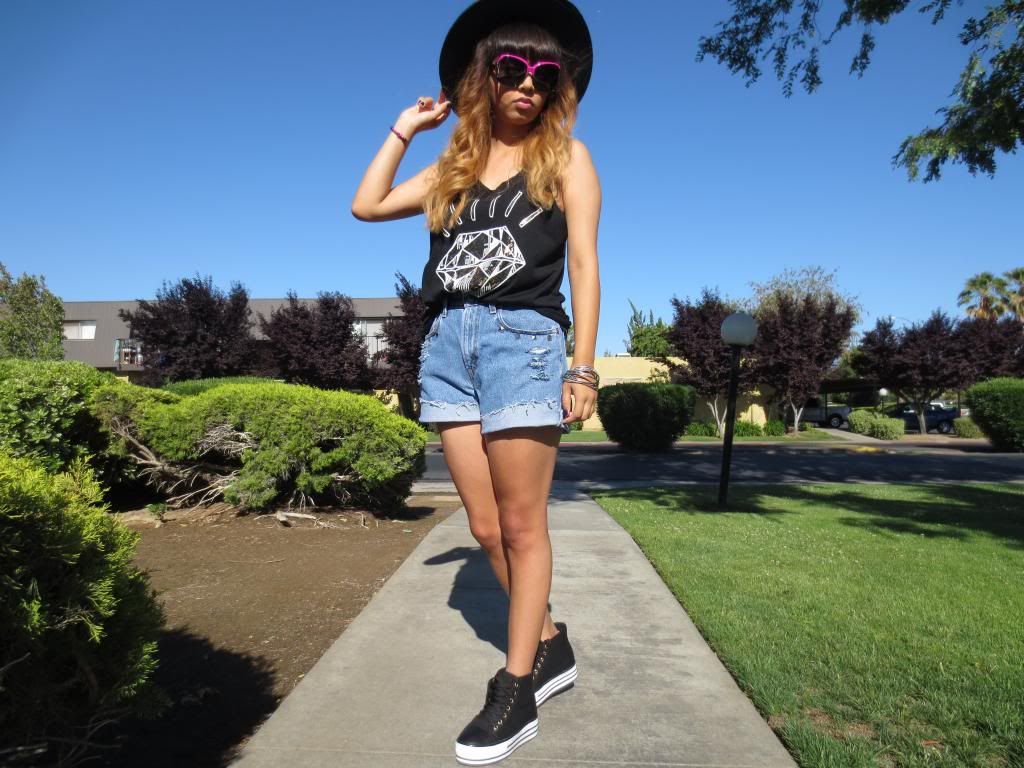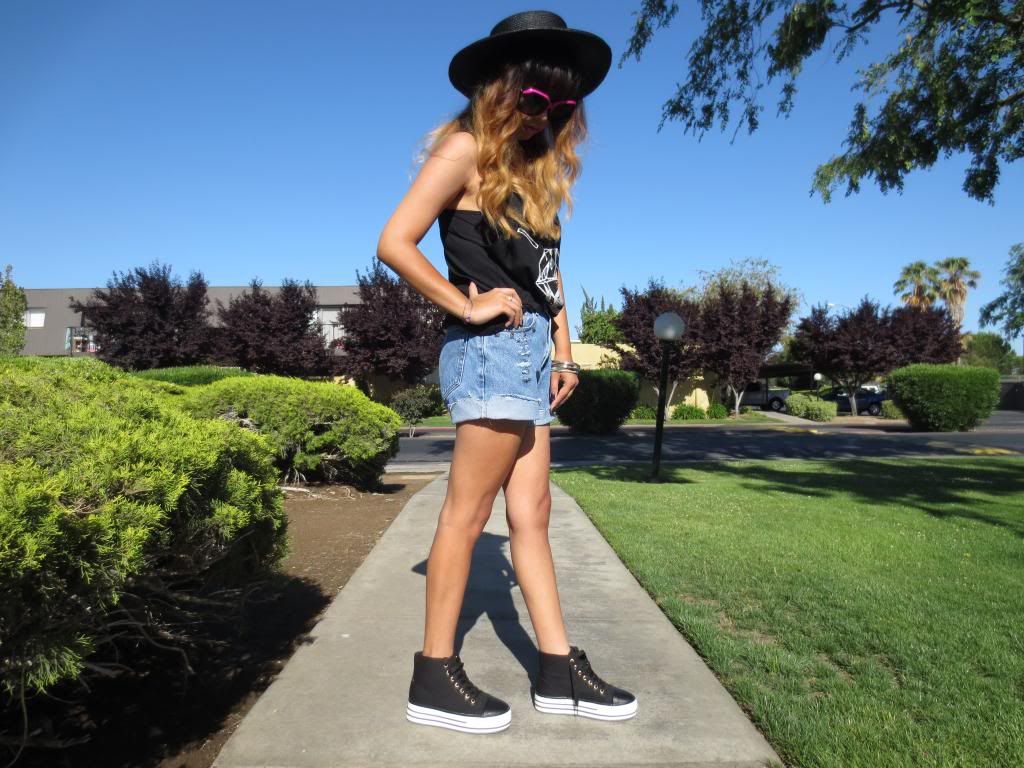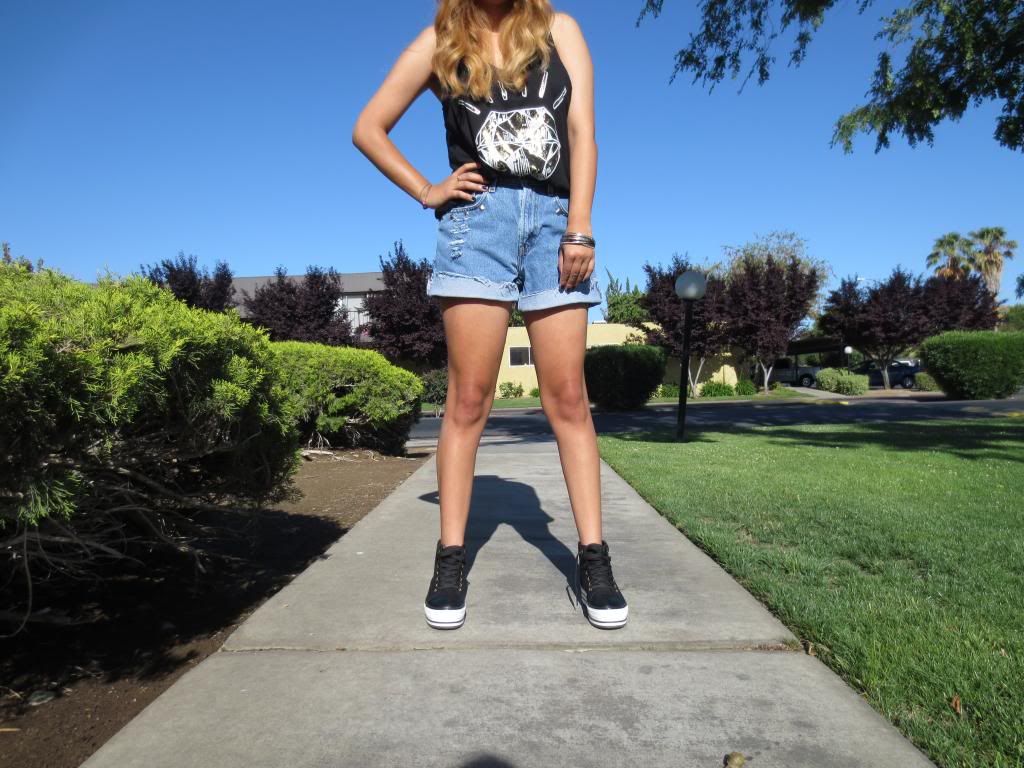 I have to says thanks to my amazing sister that took these shots for me. She also wanted me to feature her sunglasses and purse that she got from MetalMulisha. I really liked how well they went with the outfit =)
But I also was so excited to feature my platform sneakers from Urbanoutfitters. I love them. Originally were only 50$ but were on sale for $9.99. I couldn't pass that up lol.
I really hope you guys enjoyed this ootd post and see you on my next one =)