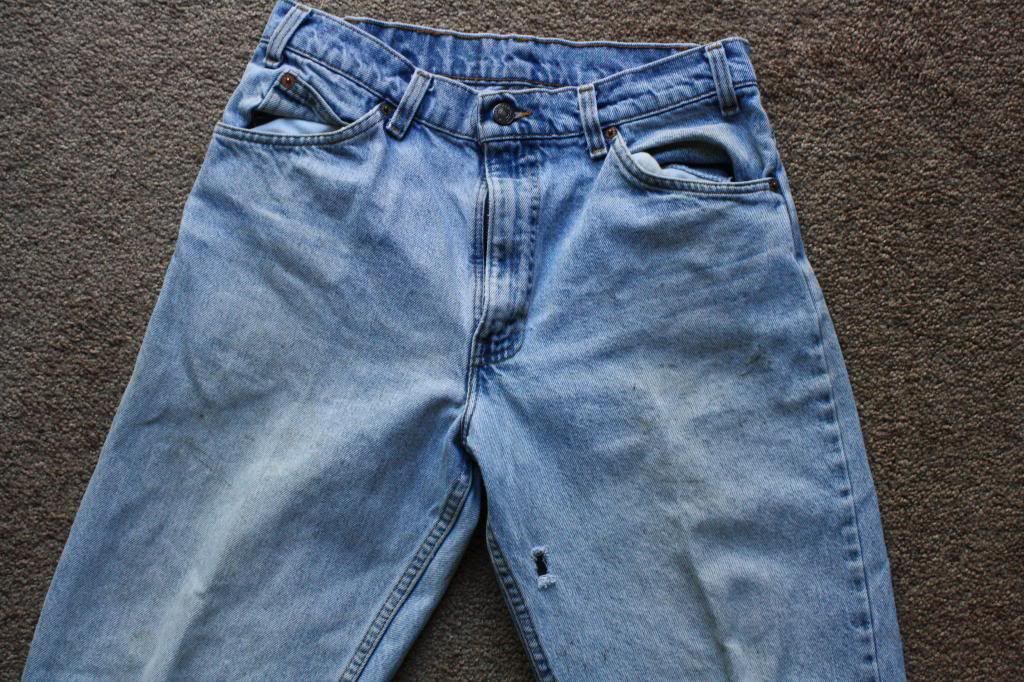 Here is my latest DIY project, Cutoffs!!!
I got these Levi's jeans at my local thrift store but you can use any old pair that you don't mind cutting.
What you would need,
1. Scissors
2. Sandpaper
3. Tweezers or anything with a sharp point
4. Any of your favorite pair of short, shorts
The first thing I did was grab a pair of shorts that I liked the length of just to give me an idea and guide to use to help me create my cutoffs.
I lay them on top and start seeing where I want to cut.
I am going to cut a bit lower then I want just so I can make sure its not to short and because I want to later on fold the bottoms up. You will see what I'm talking about as you go through the post =)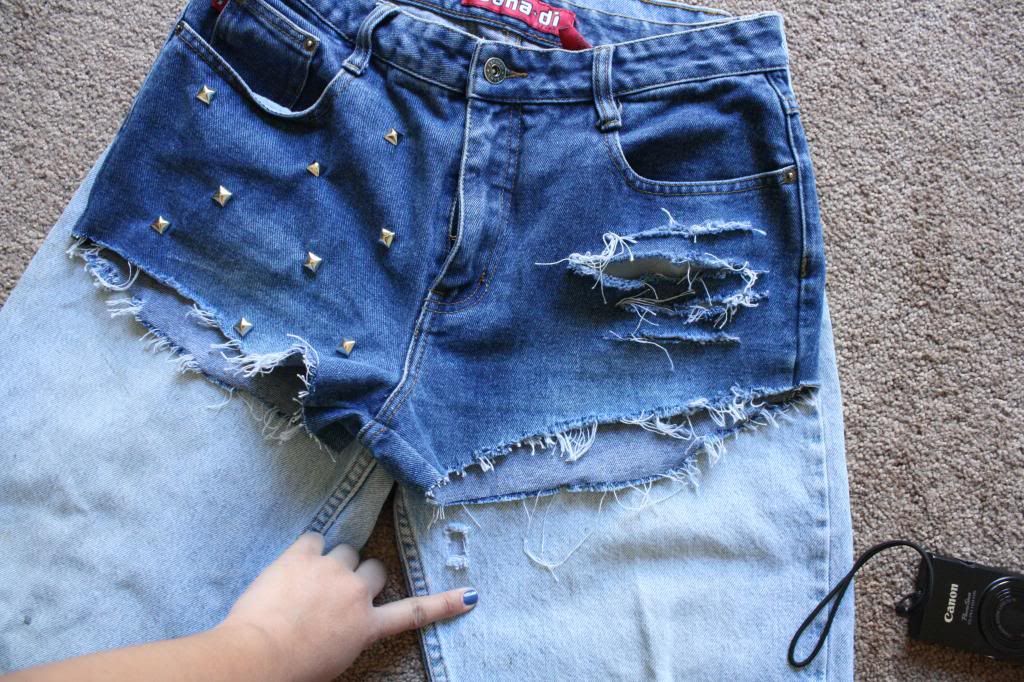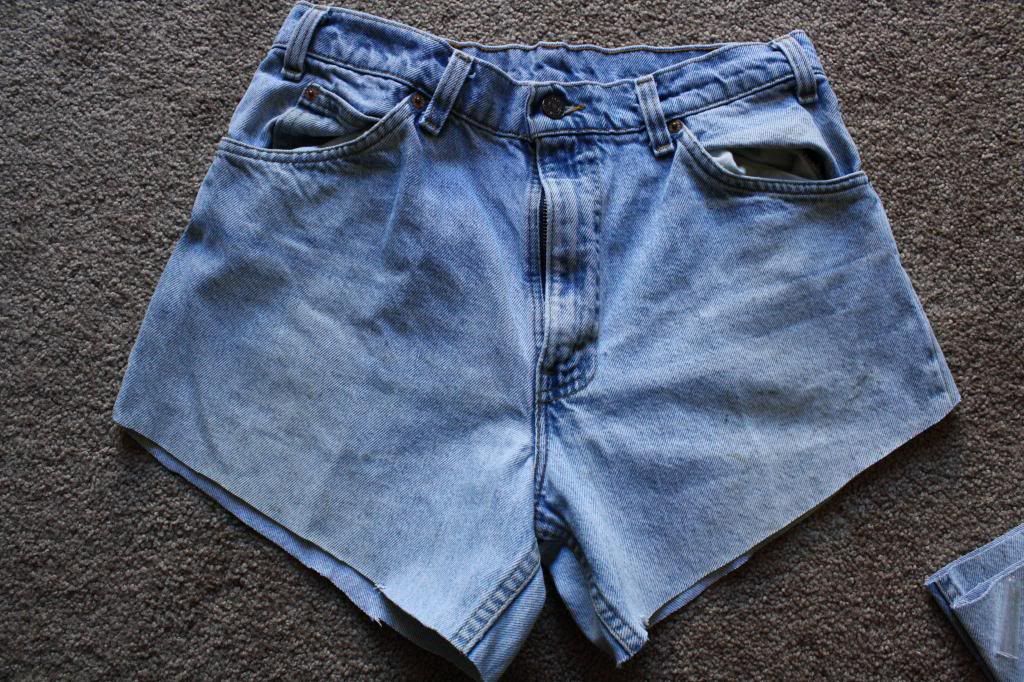 Now that you have them cut you can take your tweezers or anything with a sharp point and start to distressed them.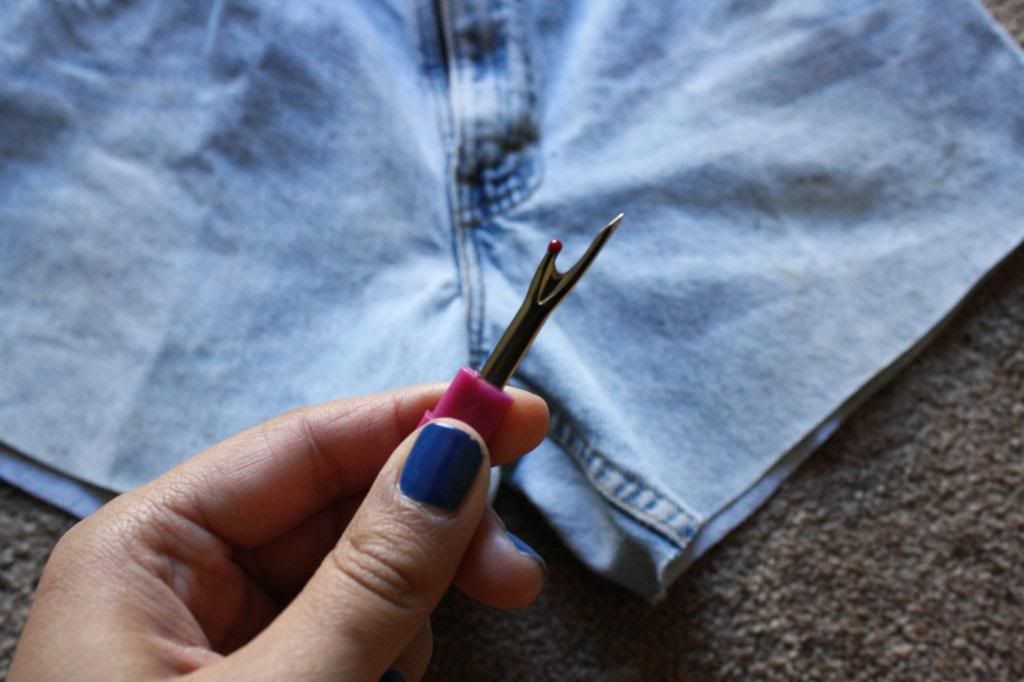 Start on the edge and pull out to create that worn torn look =)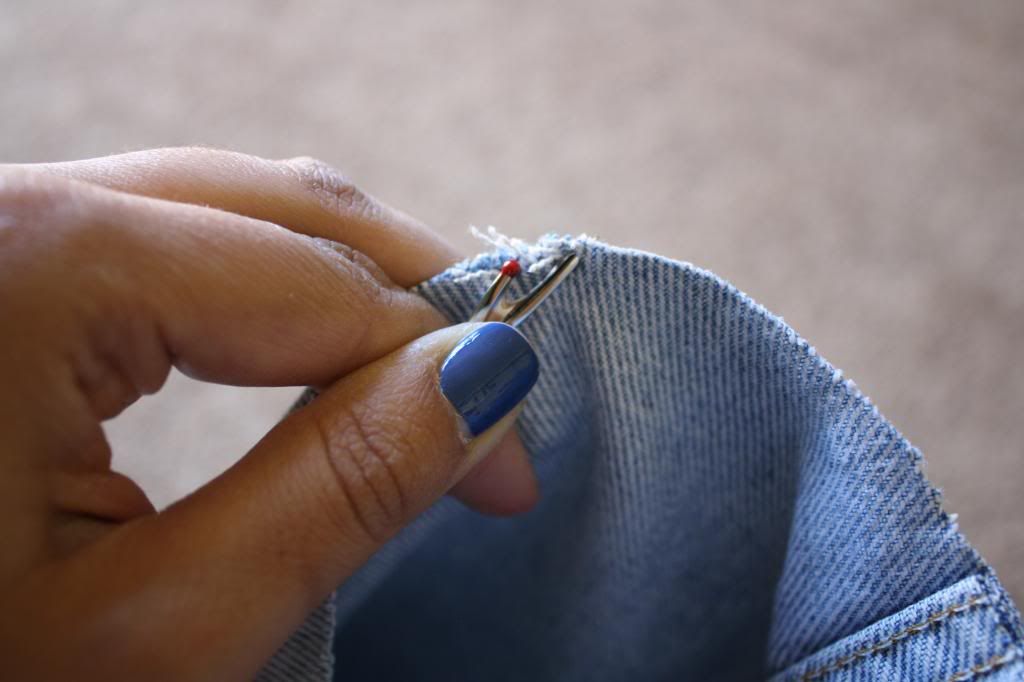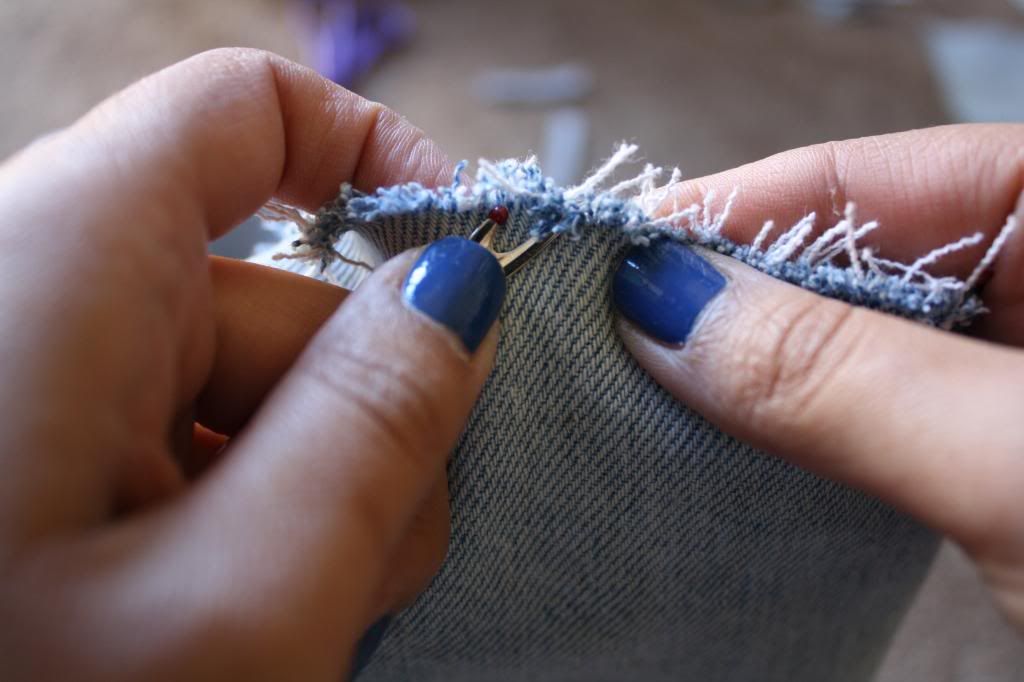 Now that you have distressed them and got them where you like it, you can start to create cuts where ever you like on your shorts. You can also look at other shorts to get an idea of where you want your cuts to be and how long you want them.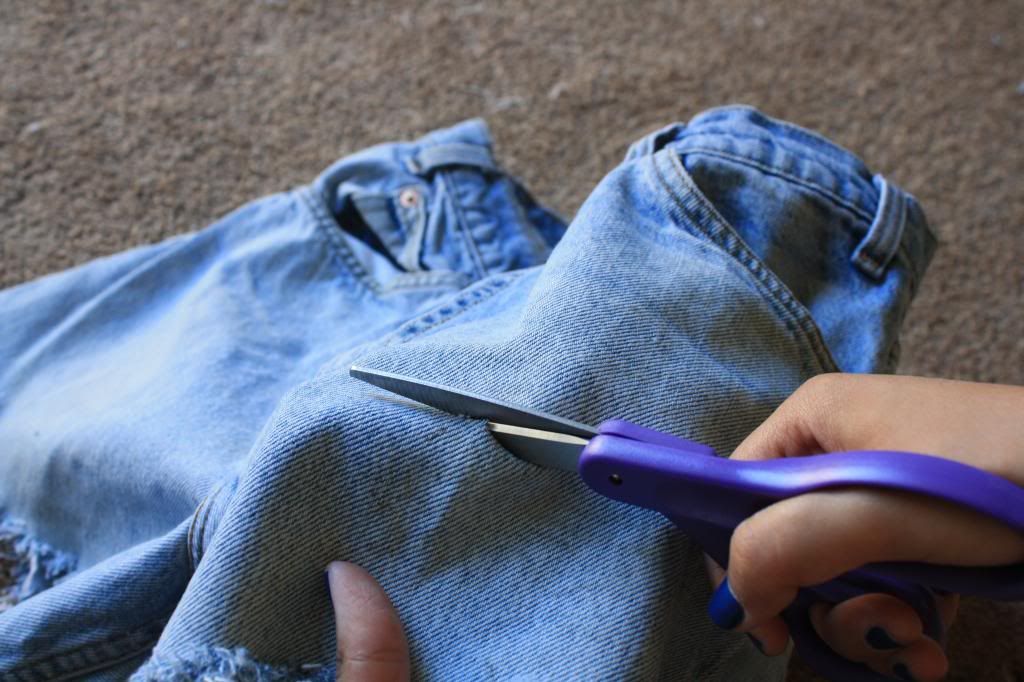 The same way your distressed the edge of your shorts, your going to use on the cuts that you created.
You can be as creative as you want with yours shorts and put as many cuts as like.
Once your done with all the distressing and cutting, your going to crab your sandpaper and on all the cuts and edge of your shorts, your going to run the sandpaper through just so they don't keep distressing when you wash them.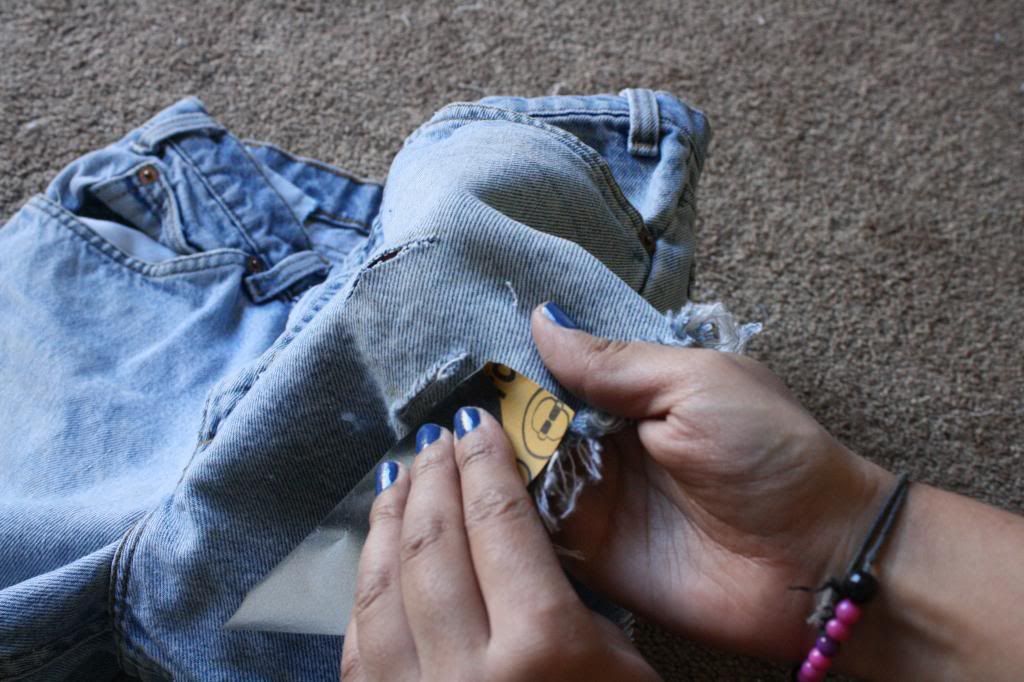 For me, I wanted to fold the end of my shorts up, so I am grabbing my iron to iron my folds up.
So if you want to do this just iron right over your folds so they stay that shape =)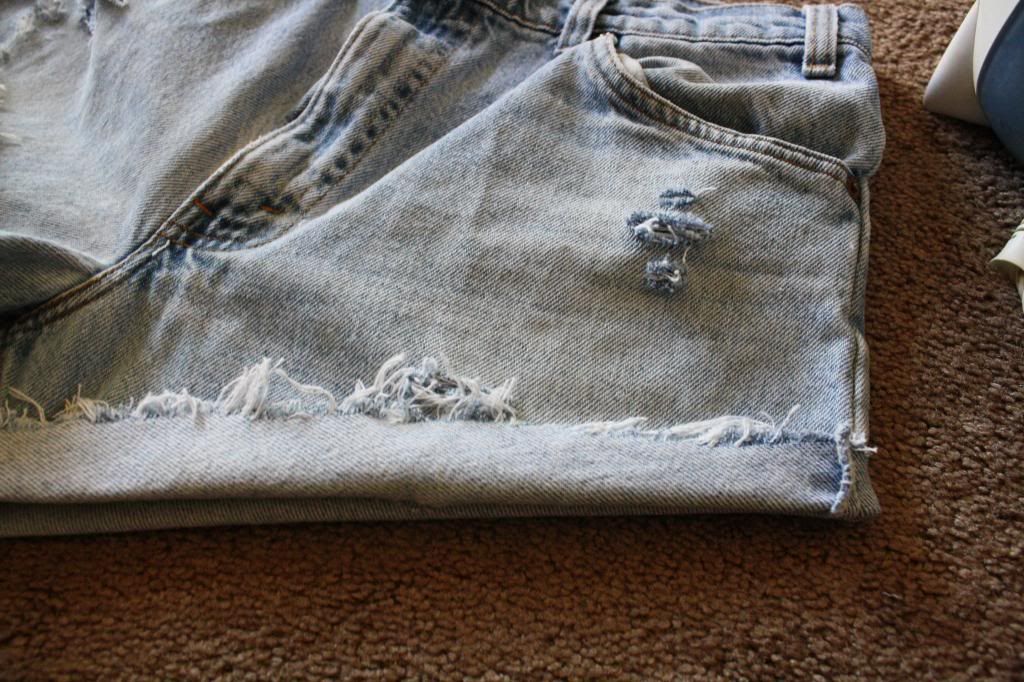 Now your done. Go and show off those cutoffs =)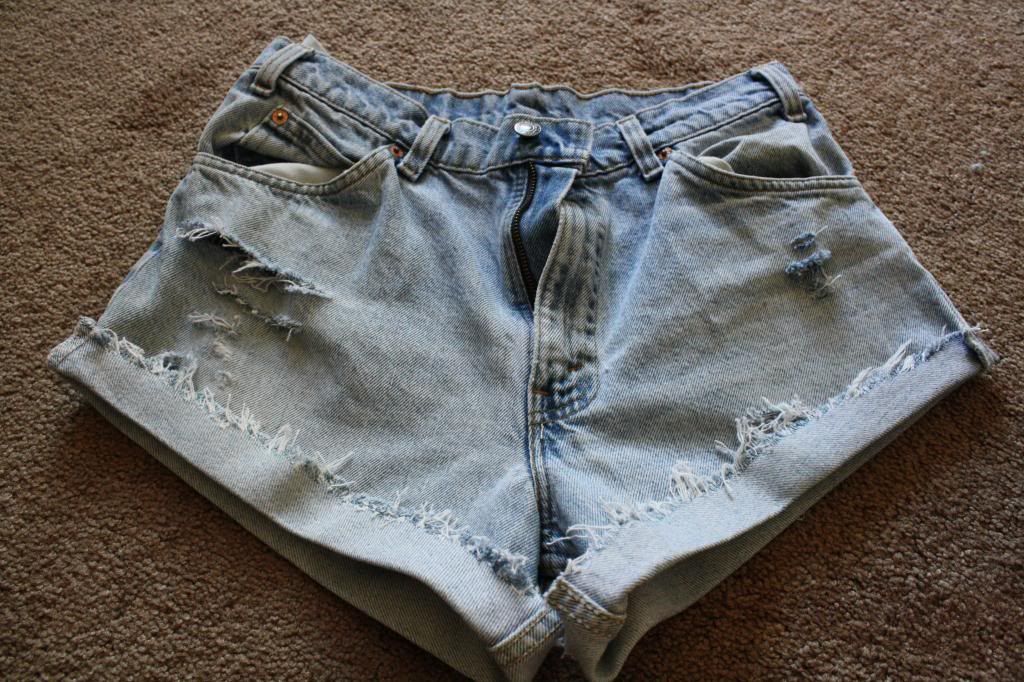 I really hope this helped and you guys enjoyed it.
You can also follow me on my instagram @fashiondreamcloud.
Hope you follow and see you guys on my next post =)