Crop Top: F21
Shorts: F21
I woke up this morning feeling so good. It was so fresh outside and decided to shoot my outfit of the day. I was going to wear my black hat but thought it would be to much. I didn't show my shoes but I had my Target black boots on that you guys always see my wear on some of my outfits =)
The only thing I didn't like from the way I looked in my outfit was my little tummy sticking out =( lol The more I kept looking in the mirror the more I just wanted to change throughout the day.=( But today me and the bf decided to change and eat more healthier and do more activities =) We were getting lazy and didn't like it. I haven't decide it yet but I think I might blog about it and my journey through the new changes???
I don't want to loose weight but get more toned. I want to feel more better in the way I look in curtain things that I want to wear, right now I just don't =( But I am happy that my bf is going to help me through this. He is the best.
If you guys have any good diet tips I would love to hear =) Just comment below.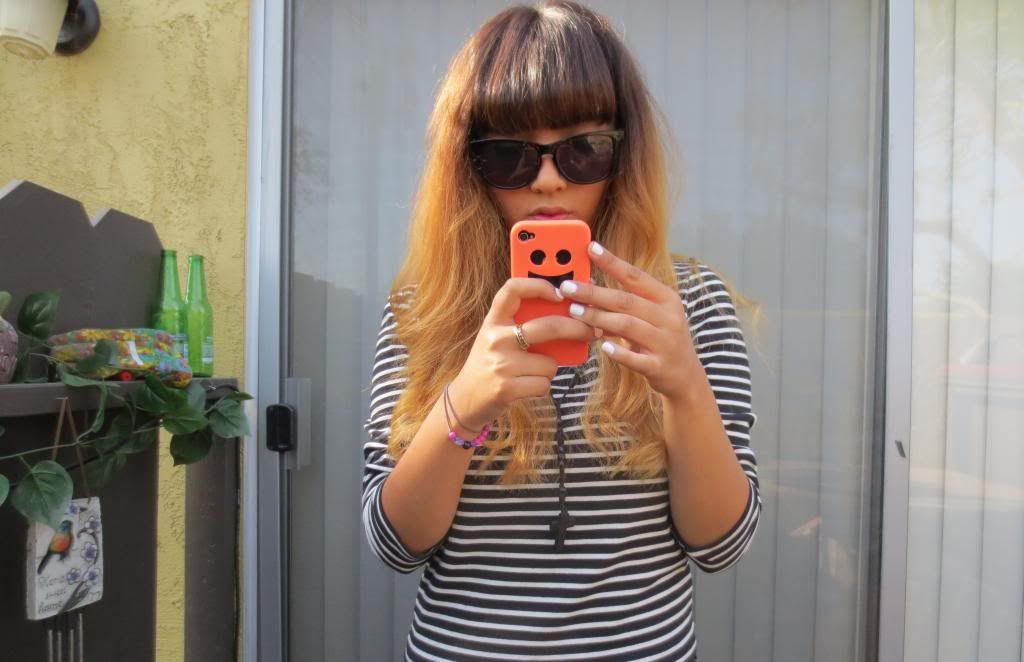 ( I was Instagramming myself shooting my OOTD lol)
See you guys on my next post. XOXOXOX