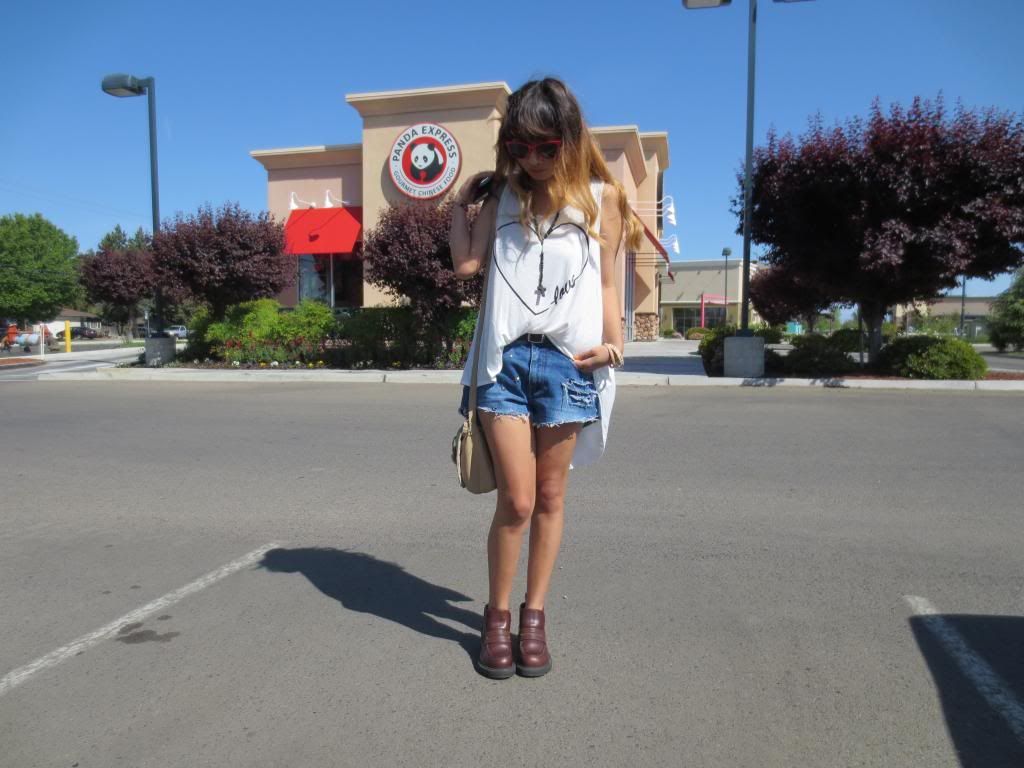 (My hubby took this picture for me before we walked in to get some Panda, thanks hubby =))
Today was another amazing day with my hubby. The wind felt so nice, I didn't think it was going be this cool outside today. I almost thought it was going to be cold but it wasn't.
We just spent our day helping his parents with there new house. We were setting up some plastic on the floor so they can paint all the walls. It was pretty fun.
But when I got home I decide to take more pictures of my outfit for you guys. Here they are =)
Please excuse the garbage on the side lol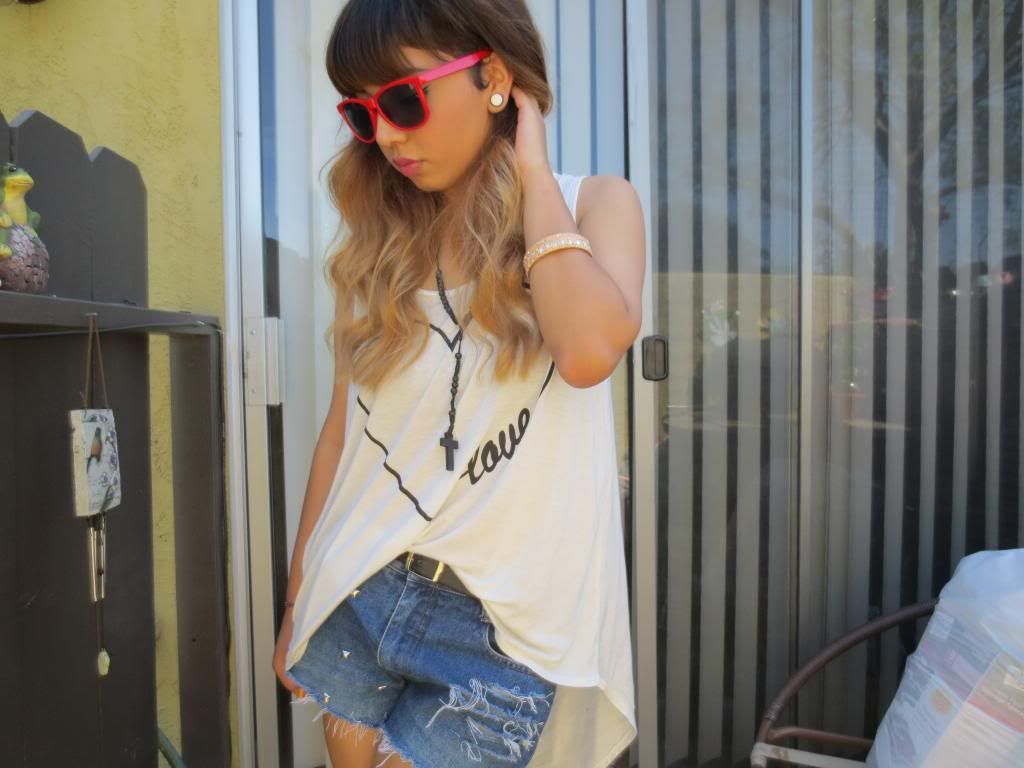 Top:
LoveJunkeeShop
Shorts:
MinteShop
Shoes: Thrift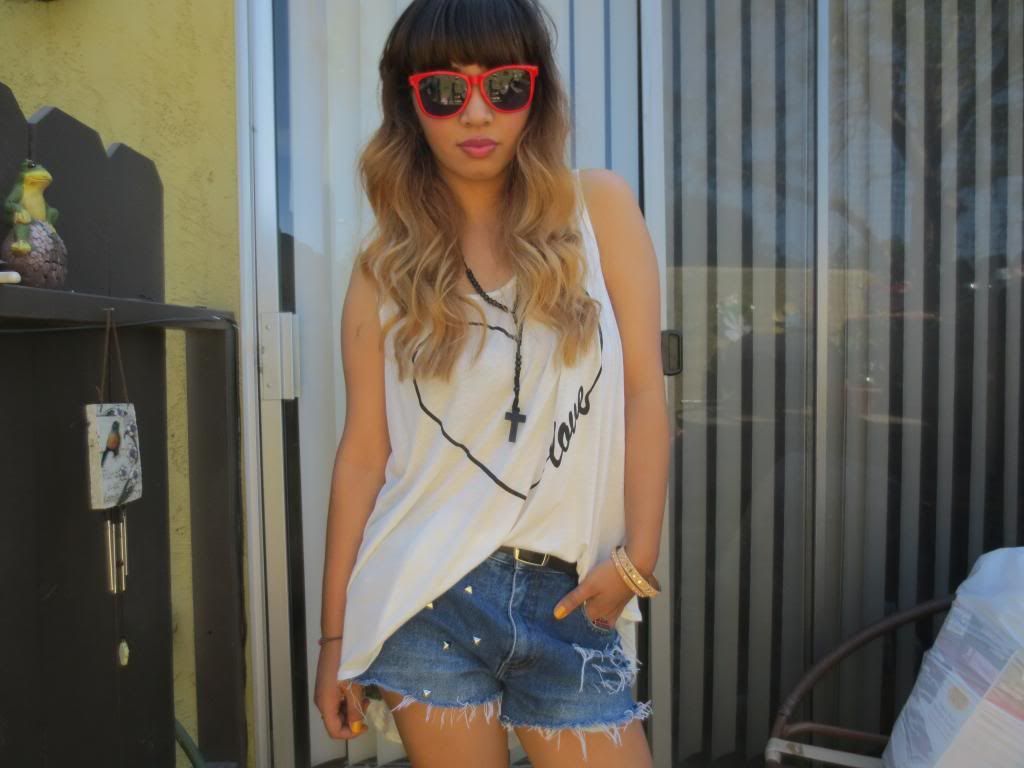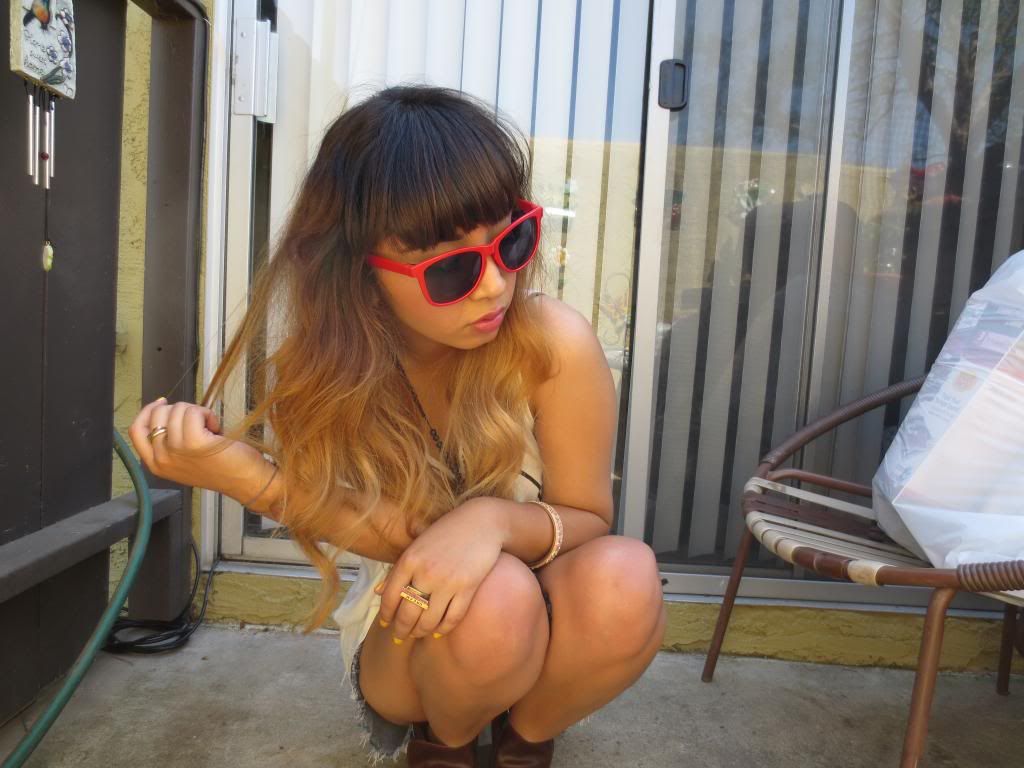 I hope you guys follow and comment, would mean a lot.
Thanks for stopping by and see you guys on my next post =)