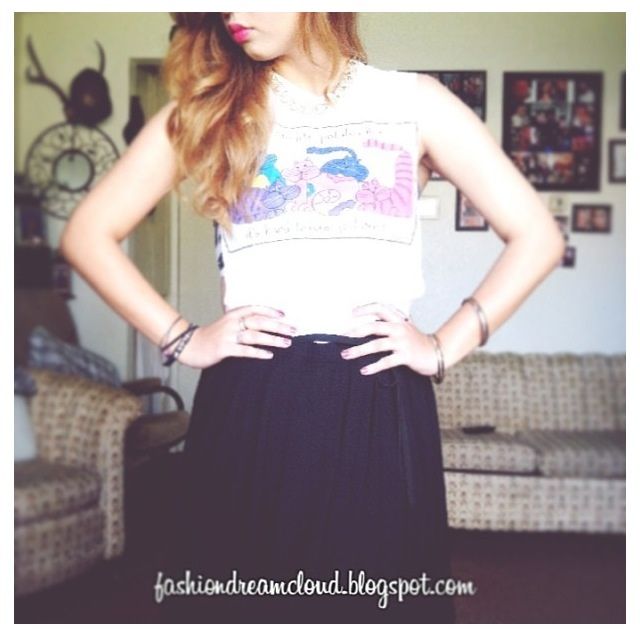 Top: Thrift
Skirt: Target
Necklace: Thrift
WetNWild lip: 520E
I am so in love with my DIY thrift cat top. It used to be a T-shirt as you can see in the picture below but I cut the sleeves off and made it into a muscle T. I am actually going to show you on a later post how you can do one yourself. Can't wait to do it!!!!
I am also featuring on this outfit post is my loose pleated skirt from Target. As you can see from some of the pictures that it's kind of to big for me but I do really love it. I love how soft it feels and flows so nicely.
I really hope you guys follow and comment below, would mean alot if you guys did.
See you guys on my next post, xoxoxo
Can also follow me on,
Instagram: fashiondreamcloud
Vine: fashiondreamcloud